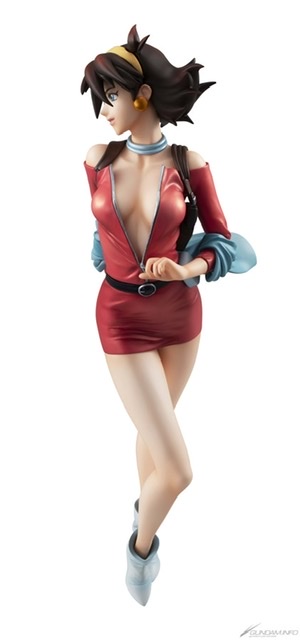 "GGG Mobile Fighter G Gundam Rain Mikamura" will be released by MegaHouse from the end of April. The price is 11,000 yen (excluding tax).
The Gundam Girls Generation (GGG), a pre-painted 1 / 8th scale model of Gundam's successive characters, features "Rain Mikamura" from "Mobile Fighter G Gundam" in the familiar costume.
There is no doubt that it will be nailed to the boldly opened chest that gives a glimpse of the outstanding proportions and adult charm.
When paired with the popular "GGG Mobile Fighter G Gundam Domon Kash", the world view of "G Gundam" will be revitalized.
GGG Mobile Fighter G Gundam Rain Mikamura
Release date: Late April 2020
Price: 11,000 yen (excluding tax)
Product size: Height approx 210mm
【set content】
・ Colored finished product figure … 1
・ Pedestal base… 1