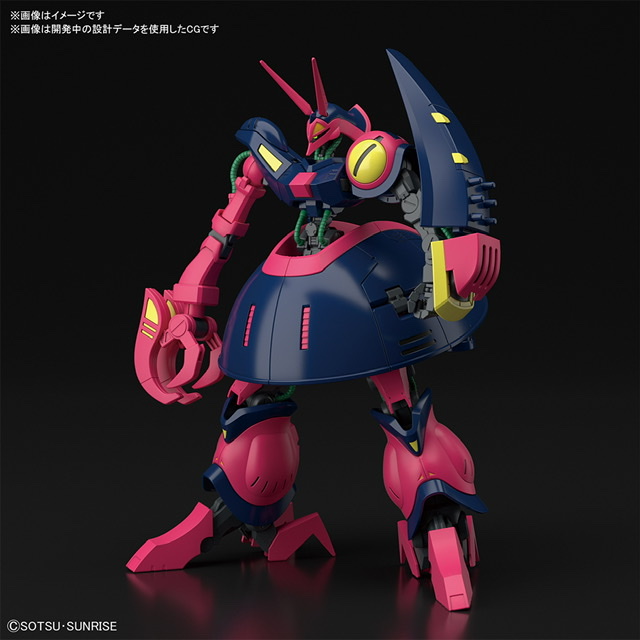 The "HGUC 1/144 Baund Doc" will be launched in September 2020.
Translated from Japanese:
Description of item
From "Mobile Suit Z Gundam", the baund doc is three-dimensionalized in the HG latest format with a total height of about 190 mm!
■ Express the characteristic coloring with the molding color.
■ Flexible reproduction of the MS and MA variable gimmicks without compromising the supple and dynamic unique proportions.
■ Reproduce the characteristic skirt structure by the calculated parts composition and color coding.
■ Reproduce the unique transformation like folding the upper body into the waist skirt armor.  You can enjoy the display in the form you like.
■ Each part's power pipe is made of elastomer material and can be moved flexibly.
■ Attached weapons are "Beam Rifle", "Diffusion Mega Particle Cannon" and "Beam Saber".
■ A dedicated pedestal is included.
【accessories】
■ Beam Rifle x1
■ Beam saber x 1
■ Diffusion mega particle cannon × 1
■ Exclusive pedestal x 1
■ Foil seal x 1
□ Price: 5,500 yen (tax 10% included)