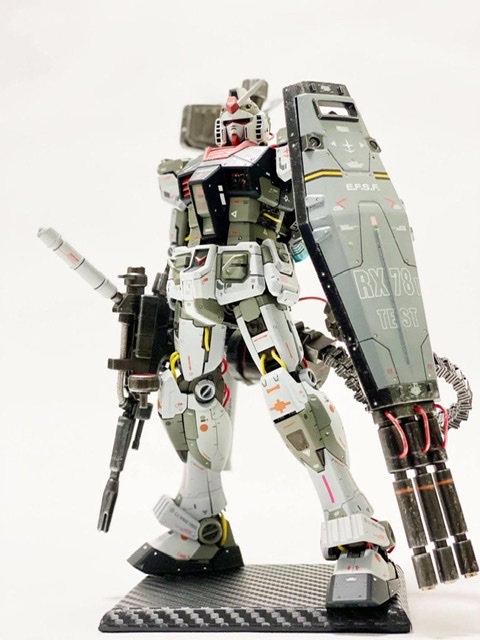 We made RX78-2 ver3.0 into a prototype (RX78-1) and made it as equipment test type.
The exposed mechanism for testing is set up at various places.
The beam rifle is a test type with the same output as the main gun of a battleship.
Unfortunately, the shield vulcan has been discontinued.
The Hyper Bazooka was also equipped vertically on the back, but it was finally installed on the waist because the Vulcan magazine was abolished.
In order to make up for the lack of output of the highly mobile Gundam, it is equipped with two separate propellants.
@shinn41 on Twitter