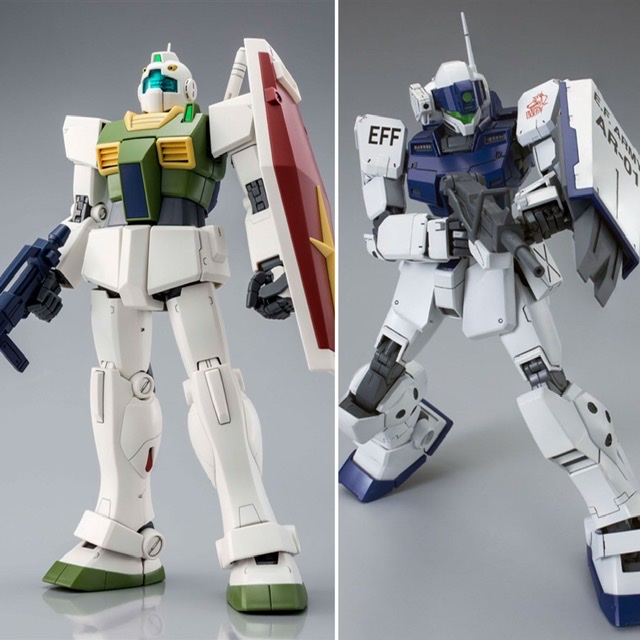 P-Bandai MG GM II A.E.U.G. color and MG Sniper II White Dingo Team full images, full info
Premium Bandai will start accepting reservations for "MG Jim II (A.E.U.G. Color Ver.)" From 13:00 today, May 13th.
From "Mobile Suit Z Gundam", "GM II", which is used as the main force of A.E.U.G., has appeared in master grade.
Reproduce the characteristic color pattern of the A.E.U.G. with the molding color.  In addition to the beam rifle and beam saber, a water transfer type decal that allows you to enjoy numbering and caution marks on various parts of the aircraft and color coding of the thruster part is also included.
In addition, we will also start accepting the resale item "MG GM Sniper II (White Dingo TEAM)", so do not miss it.
MG 1/100 RMS-179 GM II (A.E.U.G.  Color Ver.)
Price: 3,850 yen (tax included)
Reservation start start: Wednesday, May 13, 2020 13:00
Product shipment: Scheduled for September 2020
MG 1/100 Jim Sniper II (White Dingo Team)
Price: 4,180 yen (tax included)
Reservation start start: Wednesday, May 13, 2020 13:00
Product shipment: Scheduled for September 2020