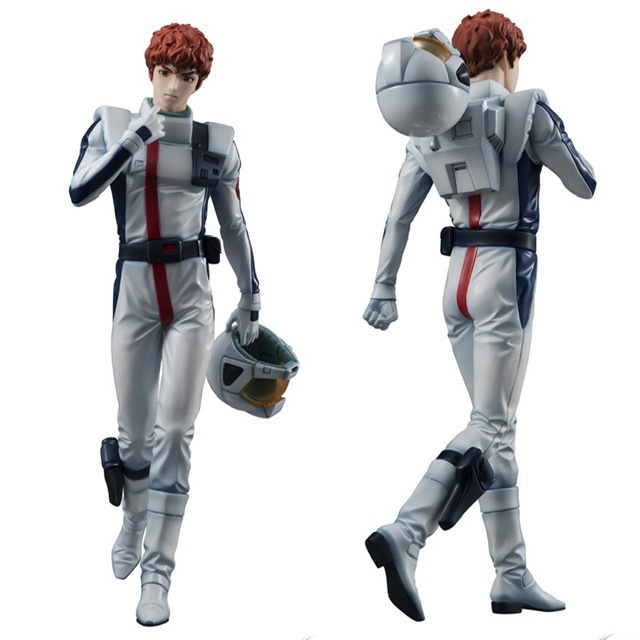 "GGG Mobile Suit Gundam Char's Counterattack Amuro Ray", which is currently accepting pre-orders at Premium Bandai, will close at 23:00 on Monday, June 1. Scheduled to be shipped in August, 14,300 yen (tax included).
"Amuro Ray" from "Mobile Suit Gundam Char's Counterattack" appears in the 1 / 8th scale pre-painted "Gundam Guys Generation (GGG)".
The height is about 21 cm, and the body of the finished product is a faithful reproduction of Amuro in a normal suit according to the image in the play.  In addition to being able to equip the backpack with a helmet, it is also possible to change the left wrist and hold it in your hand.
In addition, the right leg is equipped with a gun holder and comes with a special pedestal with Amuro Ray's personal mark.
Let's get Amuro Ray who is active in the Londo Bell Corps, who won the first place in the "GGG Series Commercialization Hope Questionnaire" conducted from November 2019 to January 2020.
GGG Mobile Suit Gundam Char's Counterattack Amuro Ray
Price: 14,300 yen (tax included)
Product shipment: Scheduled for August 2020
Reservation acceptance end: Monday, June 1, 2020 23:00
【set content】
・ Colored finished product figure … 1
・ Pedestal base… 1