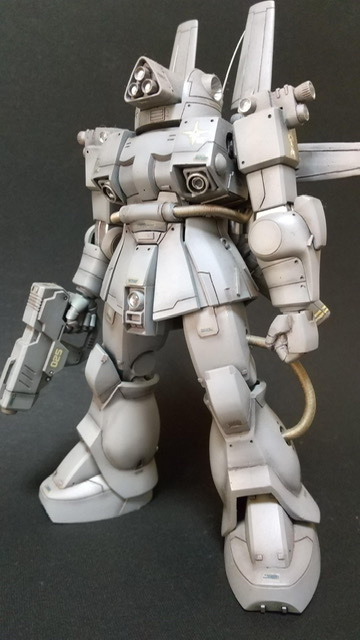 Vintage gunpla improved: 1/144 Zaku Flipper review
The MS-06E-3 Zaku Flipper is a mass-produced reconnaissance mobile suit, and is one of many variants of the standard MS-06 Zaku II. It was first featured in the original design series Mobile Suit Variations (MSV).
Both sides of the chest are transplanted with the old kit
The left wrist is a poly putty carved out of the HGUC kit base,
All camera-related items are handcrafted
I ve closed the gap of the skirt from the back with a plastic plate
The edges and thickness are also shaped with poly putty
Handheld camera made from Kotobukiya's weapons
Nikoichi or Nicoichi means that one individual is composed of multiple individuals. Especially, in the situation where there are multiple junk items of the same model and different places are broken, some of them are used as parts and the remaining some are regenerated.
Work by たぼ