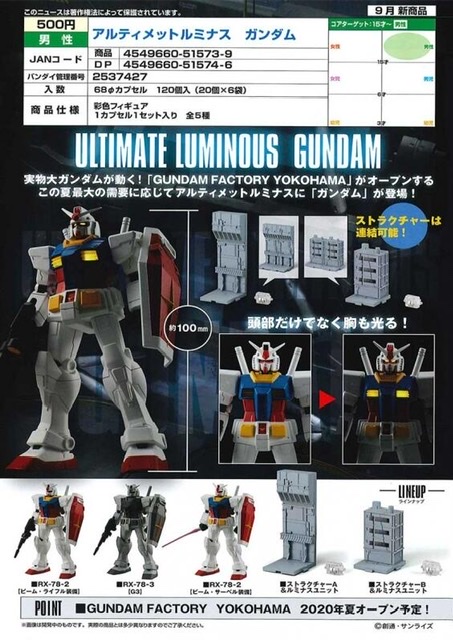 Product description images of "Ultimate Luminous Gundam" released in September 2020
▼ Lineup
Manufacturer: BANDAI
■ RX-78-2
■ RX-78-2 (G3)
■ Prototype Gundam
■ Structure A & Luminous Unit
■ Structure B & Luminous Unit
[Outside the fixed form]
1 set: 530 yen
2 sets or more: courier only
Even if the reservation is confirmed, it may not be possible to change the quantity or deliver it due to a reduction in the number.
■ If the goods are delivered to our store in installments, the delivery may be made in installments.
■ Reserved products cannot use the specified date and time.
■ Bundling is limited to products released in the same month.
■ Please note that we will cancel if the products of different release months have the same order.
■ We cannot accept any cancellation for your convenience.
* For trouble prevention, when applying for the product,
Please be sure to check the precautions on the top page and the rules for reserved products before purchasing.
https://item.rakuten.co.jp/