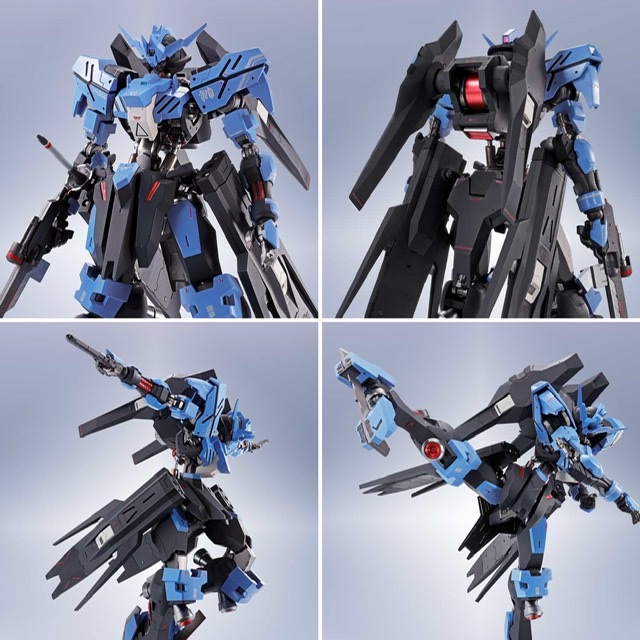 METAL ROBOT SPIRITS SIDE MS Gundam Vidar, Tamashii Web Store starts accepting orders from 15:00 on June 5, 2020.
Sales price 15,400 yen (tax included)
Acquisition points 154P
Reservation acceptance started June 5, 2020 16:00
Delivery date Scheduled to be shipped in November 2020
Description of item
Gundam Vidar, a Gundam frame that bears the name of a masked man, appears in the METAL ROBOT soul.
The proportions of the image of the play have a heavy finish that reproduces the hunter edge of the frame and legs with metal.
The exterior is matt painted and marked to give it a realistic presence.
The well-thought-out movable performance and three types of eye-effects faithfully reproduce the lively action in the play.
"Come on, do whatever you want. Give up my body on you!!"
Appearance Mobile Suit Gundam Iron-Blooded Orphans
Main product content-Main body
・Replacement wrist left and right 4 each
· Rifle for 110 mm Vidal
・Burst saber pattern
・Burd saber blade (long)
・Burst saber blade (short) x6
・Handgun x2 for Vidat
· Complete pedestal set
・2 types of joint parts for pedestal
・Eye light effect A/B/C
Main product materials: ABS, PVC, die cast
Product size Overall height: approx. 150 mm
Sales price: 15,400 yen (tax included)
Delivery date: Scheduled to be shipped in November 2020