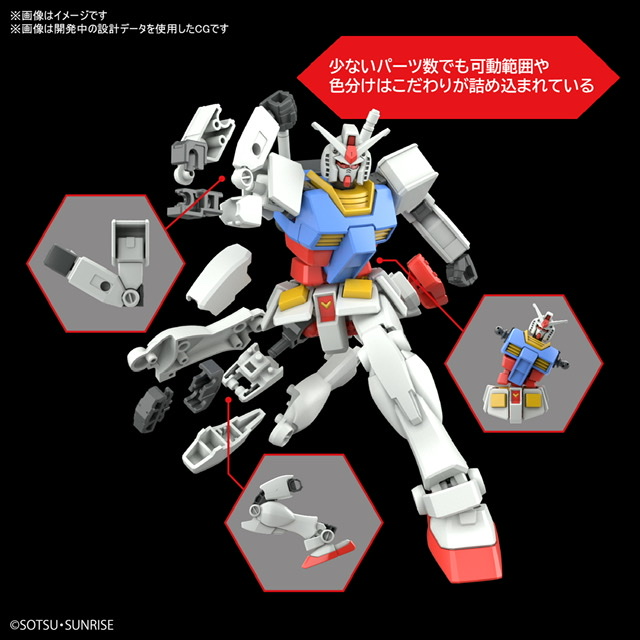 In September 2020, "ENTRY GRADE 1/144 RX-78-2 Gundam" will be pre-sold at Gundam Base Tokyo/Fukuoka.
Description of item
Gundam base Tokyo/Fukuoka pre-sale plan
"Next Generation First Gunpla".  "Simple assembly x high quality coexistence made possible by 40 years of technology!"
"RX-78-2 Gundam" is now available in the ENTRY GRADE series!!
This is a plastic model kit where you can experience the new sense of assembly that will be delivered to all users, those who are new to gunpla, those who make gunpla after a long time, those who love gunpla, and those who love it.
With a new sensation, you can complete an elaborate Gunpla while being easily assembled.
It's a small number of parts due to the accumulated technology, but it is outstandingly movable!
Completed by assembling the parts!  No need to paint or sticker!
Touch gate specification that can be snapped easily by hand without using a nipper!
Runners arranged for each part!
accessories
Shield x 1
Rifle x 1
Price 770 yen (tax 10% included)