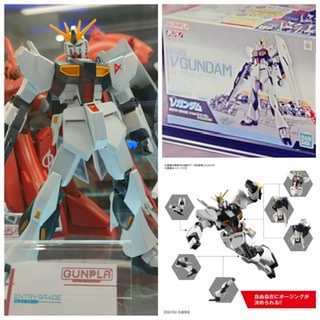 ENTRY GRADE 1/144 Nu Gundam, released in April 2022: Box Art, new images released, info
Description of item
"Nu Gundam" is now available in the third "Next Generation First Gunpla"!
Touch gate specifications that can be easily removed by hand without using nippers.
The range of motion is wide, and you can freely decide the pose.
Details can be reproduced just by assembling the color coding.
The emblem of the left shoulder and shield are reproduced with a marking sticker.
It is possible to equip the weapon of "HGUC 1/144 RX-93 ν Gundam" (sold separately).
accessories
Beam rifle x 1
Shield x 1
Marking sticker x 1
Release Date: April 2022
Price: 1,100 yen (tax 10% included)