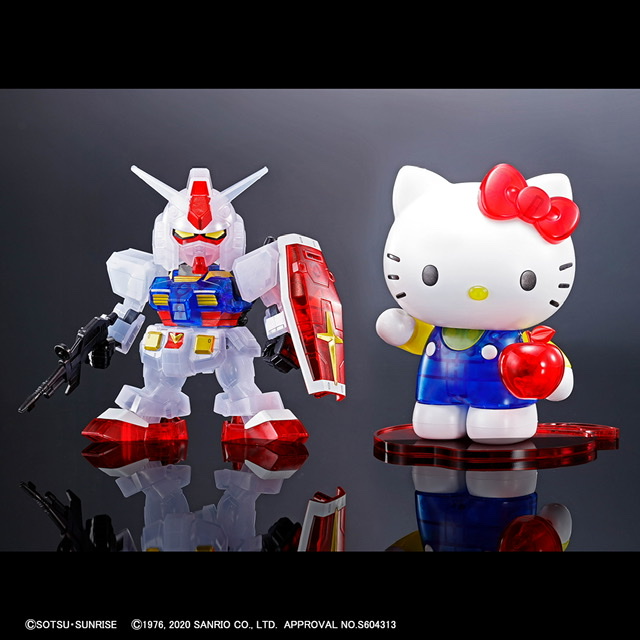 "Hello Kitty/RX-78-2 Gundam [SD EX-STANDARD] [Clear Color]" will be released in Gundam Base Tokyo/Fukuoka on June 13, 2020.
Description of item
Collaboration project of dream Hello Kitty and Gundam!
A set of Gundam and Hello Kitty comes in a clear color!
The united form of Gundam and Hello Kitty can also be reproduced!
The runner is a Kitty face type!
We adopt bright clear red for apple parts and apple-shaped pedestal!
Sitting poses are available for Kitty!
Price 2,530 yen (tax 10% included)