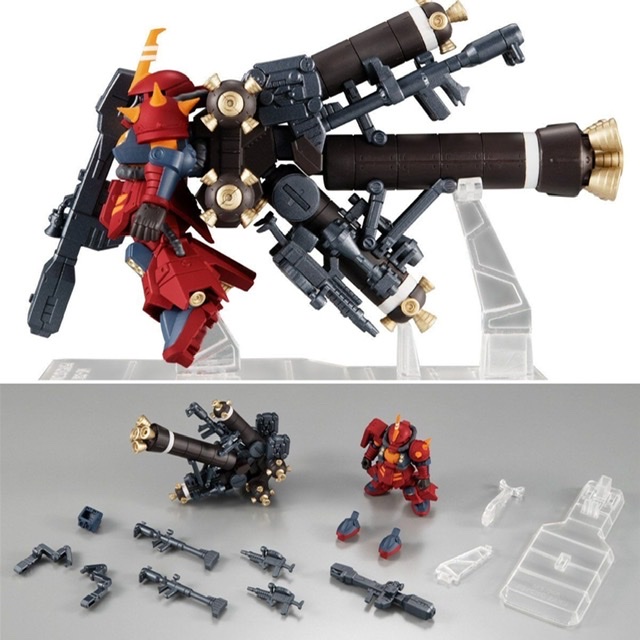 P-Bandai FW CONVERGE EX32 Psycho Zaku images, info
The 32nd EX of the FW GUNDAM CONVERGE series has been decided to be released in November.  The price is 3,600 yen (tax included).
From "Mobile Suit Gundam Thunderbolt", the long-awaited three-dimensional version of "Psycho Zaku" operated by Daryl Lorenz of the Principality of Zeon.
With three rocket boosters attached to a large school bag, various weapons such as Beam Bazooka, Giant Buzz, Zaku Machine Gun, etc., it will be deployed in a large volume that reproduces the image in the play.
Please note that Premium Bandai has started accepting reservations from Wednesday, July 1st, so don't miss it.
FW GUNDAM CONVERGE EX32 High mobillity Zaku "Psycho Zaku"
Price: 3,600 yen (tax included)
Release date: November 2020
set content
Colored model 1 set (1 type in total)
Psycho Zaku
1 piece of gum (soda flavor)