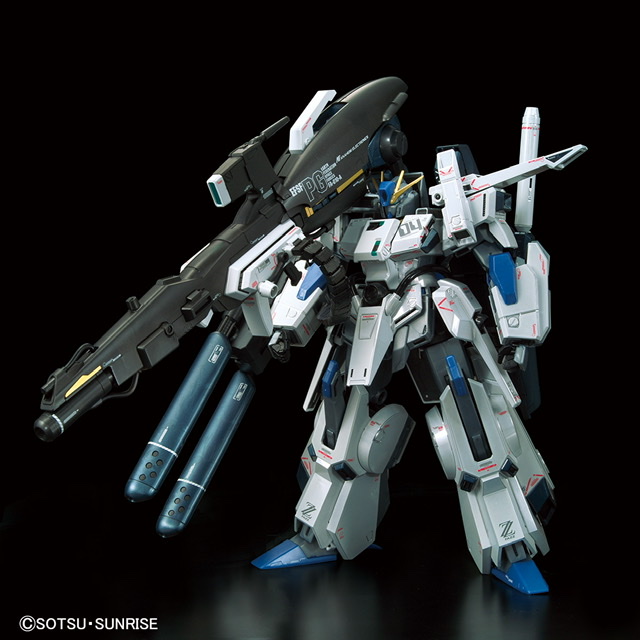 In August 2020, "MG 1/100 Gundam Base Limited FAZZ Ver.Ka [Titanium Finish]" will be released only in Gundam Base Tokyo and Fukuoka.
Description of item
It is a limited edition Gunpla of the official Gunpla general facility "Gundam base" for Gunpla fans all over the world.
From "Gundam Sentinel", FAZZ has become a luxurious limited edition!
■Titanium finish processing is used for the overwhelming volume exterior that can be said to be synonymous with FAZZ.  Emphasizes a profound feeling.
■Gold-plated parts are used for the head antenna and Hyper Mega Cannon. For a luxurious finish.
■ Under the supervision of Mr. Hajime Katoki, a new interpretation of armament and additional armor has been constructed.  Pursuing proportions that do not become dull while maintaining a solid feeling.
■ A roll movement is adopted for the forearm to realize a wide range of movement.  When the arm is raised horizontally, the structure is such that the additional armor does not interfere so that it can move in conjunction.
■ When raising the legs, expand the additional armor of the front armor to secure the range of motion.
■The missile pods installed in various places reproduce the interpretation unique to Ver.Ka.  You can also open and close the hatch manually and enjoy the built-in missile launch display.
■Includes decals unique to Ver.Ka including different chest numbering.  The FAZZ platoon in the work can be reproduced.
Price: 24,200 yen (10% including tax)