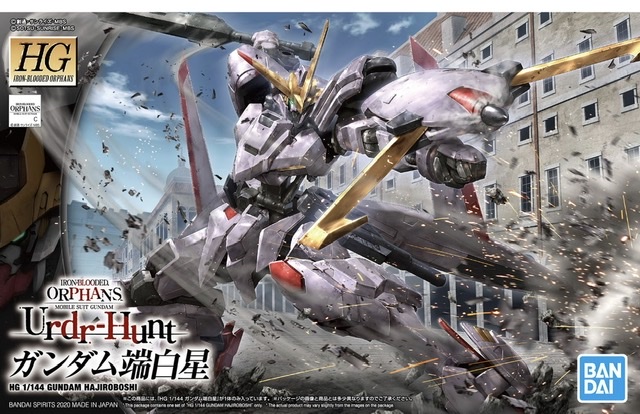 HG 1/144 Gundam Hajiroboshi: latest images
Release 22 August 2020
バンダイスピリッツ HG 1/144 ウルズハント ガンダム端白星 鉄血のオルフェンズ プラモデル 【8月予約】
Description of item
The leading mobile suit that appears in "Iron-Blooded Orphans Urdr-Hunt" is now available from HG!
The shield has a variable claw that expands to the left and right and a gimmick that shoots the needle.
The thruster has a structure in which two huge armor units swing left and right.
Comes with a dedicated rifle.
accessories
Mace x 1
Rifle x 1
Shield x 1
Foil seal x 1
Price: 1,650 yen (tax 10% included)