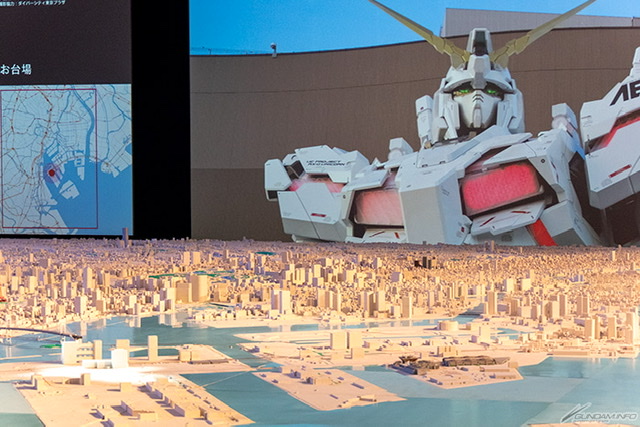 Triumphal exhibition "MANGA city TOKYO Nippon manga, anime, game, special effects 2020" of "MANGA ⇔ TOKYO" exhibition held at La Villette in Paris, France in 2018 will start from Wednesday, August 12th in Tokyo ・ Held at the National Art Center, Tokyo.
In this exhibition, due to the mutual relationship that develops between manga, anime, games, special effects, and Tokyo, not only Tokyo in the work, but also how "real" city, Tokyo, is influenced by "fiction"  Introduce what is changing.  Through the three sections of "Repeat of Destruction and Reconstruction", "Everyday in Tokyo", and "Character vs. City", we have a bird's eye view of Edo, the present, and the future of Tokyo.
Prior to the event, the press preview was held today on Tuesday, August 11, so let's deliver the report immediately.
A masterpiece of a huge Tokyo city model!  "Manga City TOKYO" Exhibition
Following the introduction, when you enter the exhibition, guided by the mascot character "Yoriko" of this exhibition, a masterpiece installation that combines a 1/1000 scale giant Tokyo city model and images appears.  Starting with the "Full-scale Unicorn Gundam Statue" standing in Odaiba, you can get a bird's-eye view of Tokyo, where reality and fiction mix.
The venue will be displayed in three major sections, centered around the giant Tokyo city model.  More than 500 exhibits from over 90 titles spread over 2000 square meters
In Section 1 《Repeat of Destruction and Reconstruction》, a work born from the history and experience of Tokyo that has been reconstructed each time while being destroyed many times due to disasters, etc.  Introduces the present state of Tokyo and the works of people living there.
In addition, Section 3 《Characters vs. Cities》 deals with how the characters are part of the cityscape, and at the venue there are exhibitions imitating convenience stores.
The exhibition period of "MANGA CITY TOKYO" is until November 3 (Tuesday/holiday).
When visiting the venue, be sure to check "Countermeasures of the National Art Center, Tokyo for preventing new coronavirus infections" on the official website of the National Art Center, Tokyo.
MANGA City TOKYO Nippon Manga/Anime/Game/SFX 2020
Period:
August 12th (Wednesday)-November 3rd (Tuesday/holiday)
Venue
The National Art Center, Tokyo