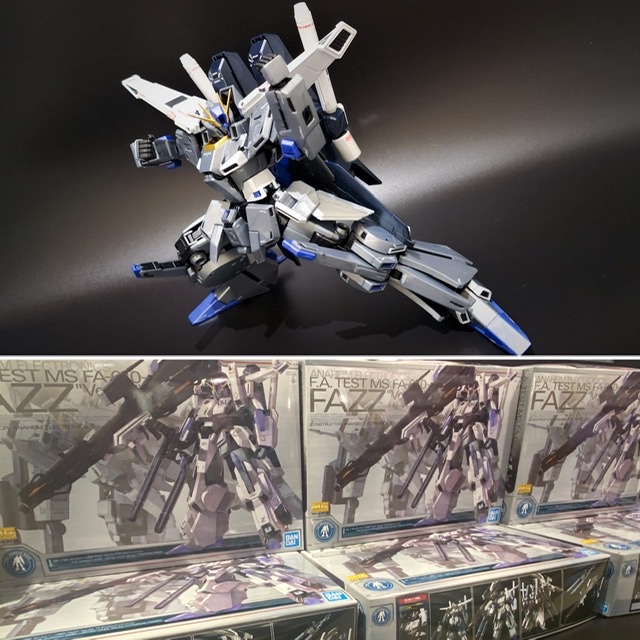 On August 8, 2020, "MG 1/100 Gundam Base Limited FAZZ Ver.Ka [Titanium Finish]" will be released only in Gundam Base Tokyo and Fukuoka.
It is a limited edition Gunpla of the official Gunpla general facility "Gundam base" for Gunpla fans all over the world.
From "Gundam Sentinel", FAZZ has
become a luxurious limited edition!
Titanium finish processing is used for the overwhelming volume exterior that can be said to be synonymous with FAZZ.
Gold-plated parts are used for the head antenna and Hyper Mega Canon.  For a luxurious finish.
-Under the supervision of Mr. Hajime Katoki, a new interpretation of armament and additional armor is constructed.
Pursuing proportions that do not become dull while maintaining a solid feeling.
A roll movement is adopted for the forearm to realize a wide range of movement.  When the arm is raised horizontally, it has a structure that moves in an interlocking manner so that additional armor does not interfere.
When raising the legs, expand the additional armor of the front armor to secure the range of motion.
The missile pods installed in various places reproduce the interpretation unique to Ver.Ka.  You can open and close the hatch manually and enjoy the built-in missile display.
Includes decals unique to Ver.Ka including different chest numbering.
Price: 24,200 yen (10% including tax)