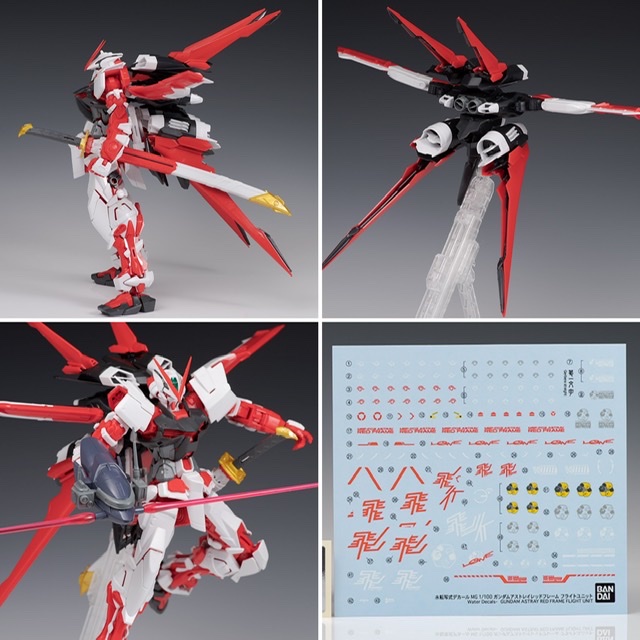 P-Bandai MG Gundam Astray Flight Unit review
Astray red frame flight unit kitted by MG.
This is an ordered product from Premium Bandai, and the price is 7,150 yen.
The Master Grade (MG) MBF-P02 Gundam Astray Red Frame (Flight Unit) is a 1/100 scale kit released in 2020, as a Bandai Hobby Online Shop exclusive.
Includes
* Gundam Astray Red Frame
* 2 Beam Sabers
* 1/100 Lowe Guele figurine (sitting)
* Beam Rifle
* Shield
* "Gerbera Straight" Katana
* BuCUE Tactical Reconnaissance Type head
* Flight Unit
Kit Features & Gimmicks
Articulation
* Manipulators feature 3+1+1 articulation and features tabs for stable weapon handling.
* Arms and Legs feature double-jointed elbow/knee parts for a wider range of articulation.
* Shoulder joints can…
* Raise up for upwards articulation.
* Push forwards for extra frontwards articulation.
* The upper thigh joints can…
* Tilt upwards/downwards on each piece.
* Rotate on each thigh.
* Ankle joints can tilt left or right.
* Front foot pieces can tilt.
Weapons/Other Gimmicks
* Cockpit hatch can be optionally opened to reveal pilot figurine.
* Beam Rifle's foregrip can swing left or right.
* Beam Saber/Backpack combo can collapse down to the rear waist.
* Beam Sabers can be optionally removed from the backpack as handheld weapons.
* Katana can be unsheathed from the scabbard.
* Flight unit can optionally attach onto/detach from the red frame.
* The Flight unit's binders are poseable.
* The BuCUE head can optionally attach onto the right arm.
*
Tips & Tricks
* For better results, some or most of the details are needed to be painted and panel-lined with Gundam markers and/or Mr. Color paints.
* Topcoat (Mr. Hobby recommended) can be used to protect applied decals.
* The middle, ring, pinky fingers can be sliced off for individual articulation. (NOTE: May decrease gripping stability.)
*
Customizing-based tips
* The right Katana/Scabbard combo from the MG Gundam Astray Red Frame Kai can be attached to this kit.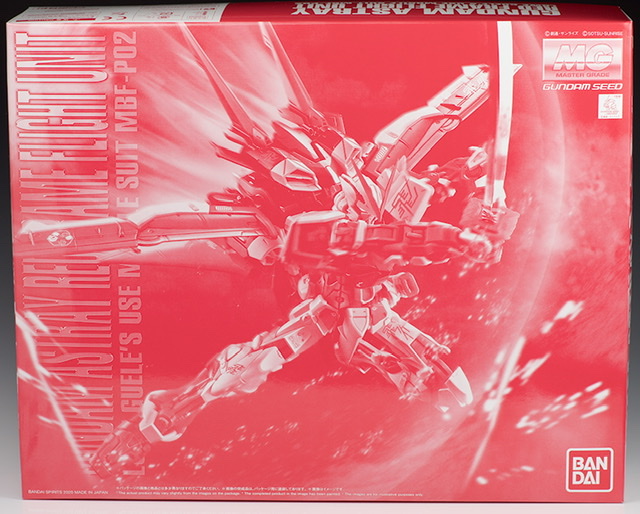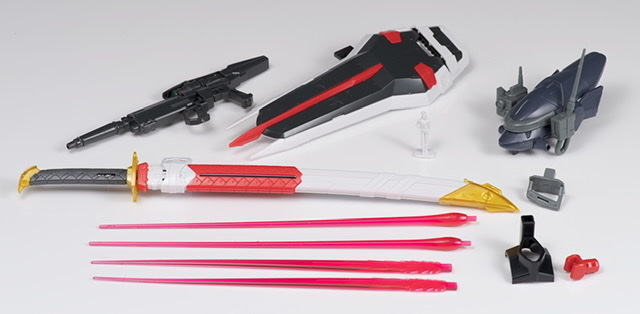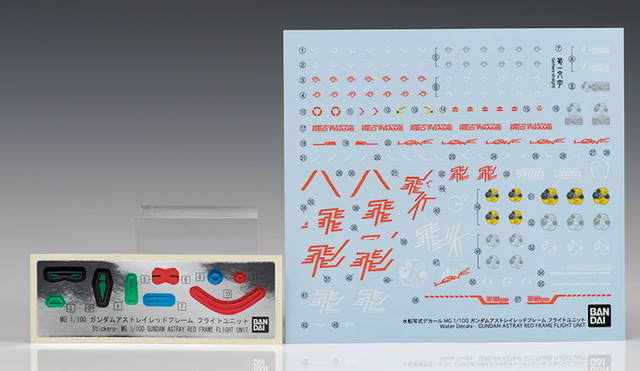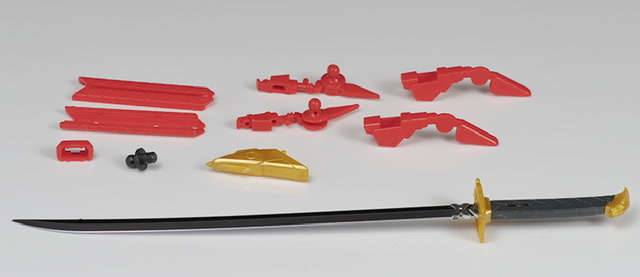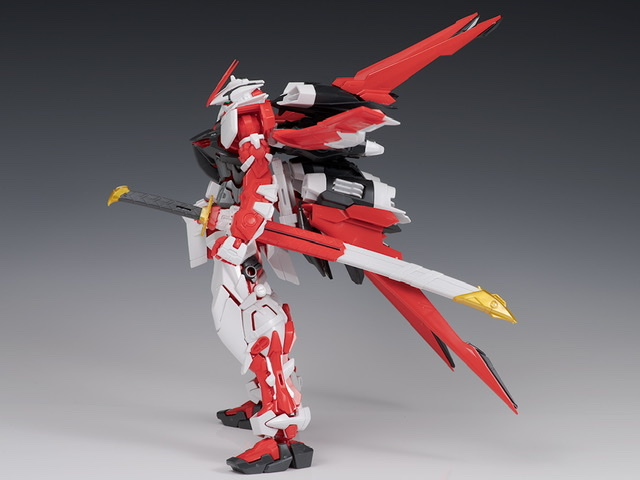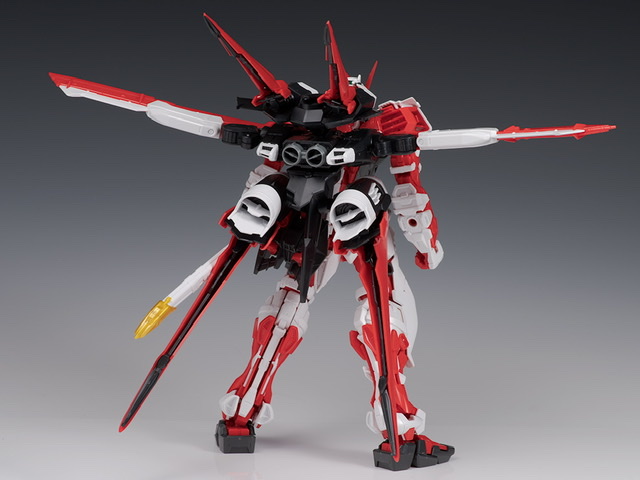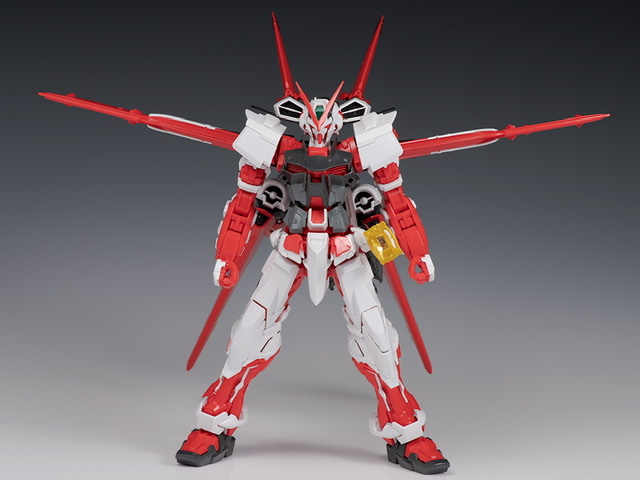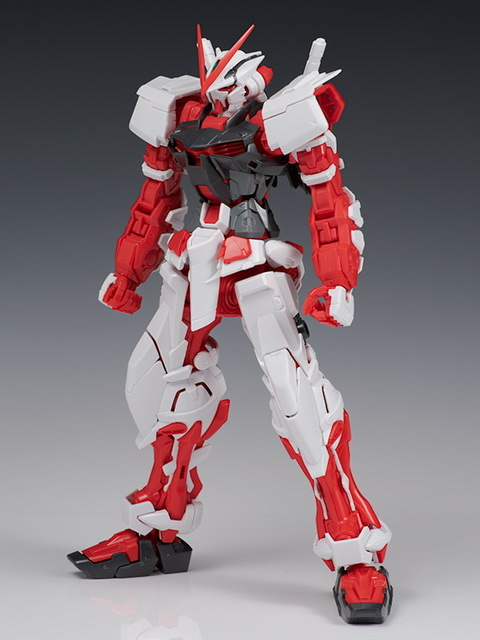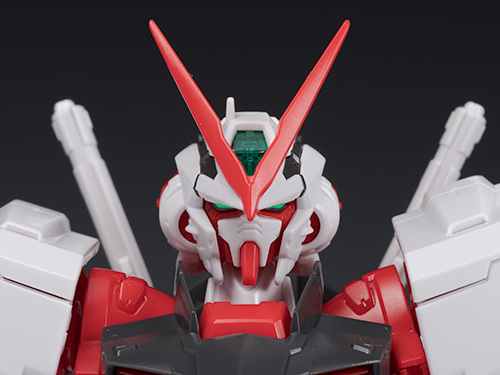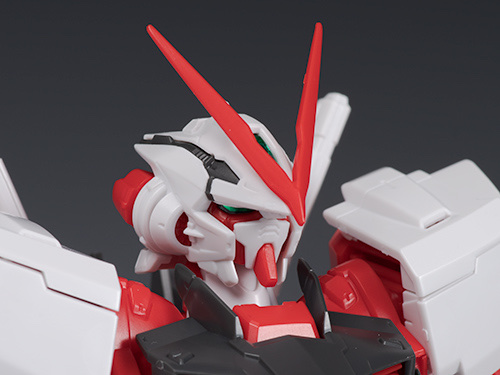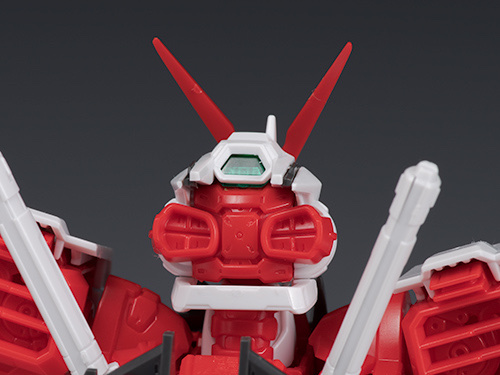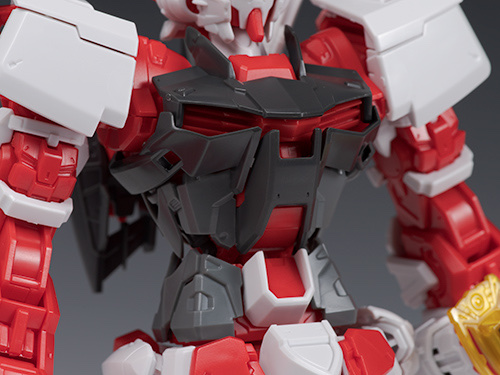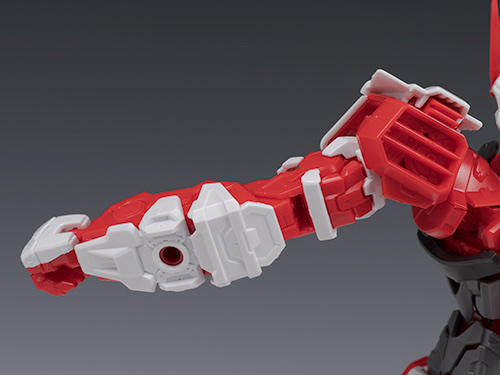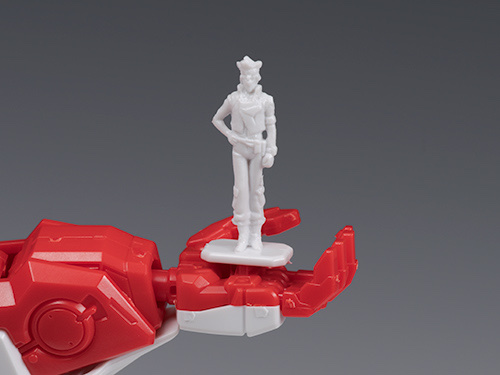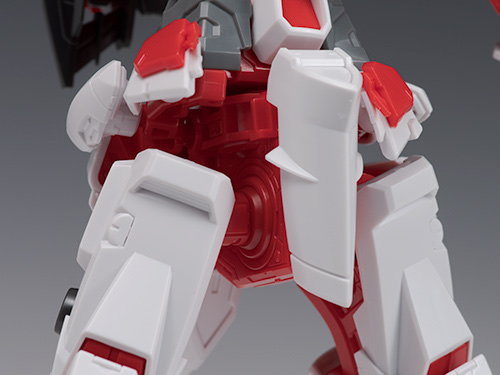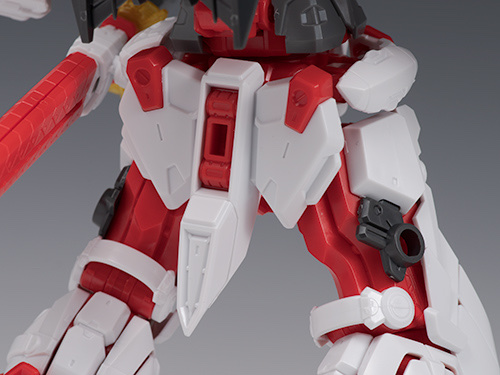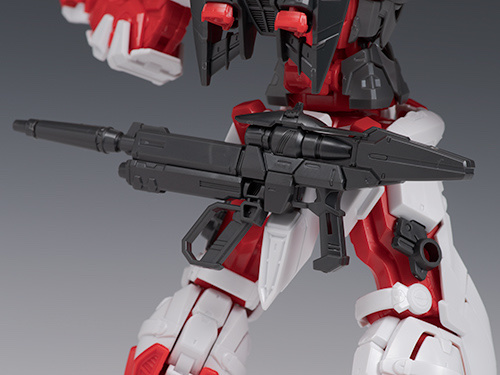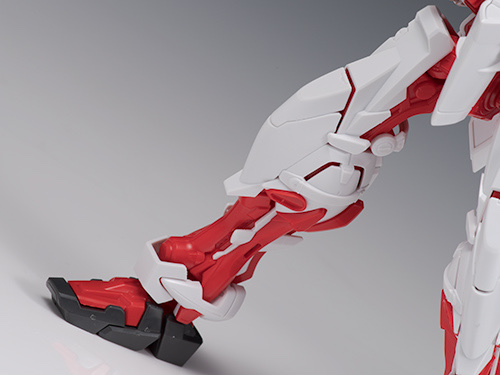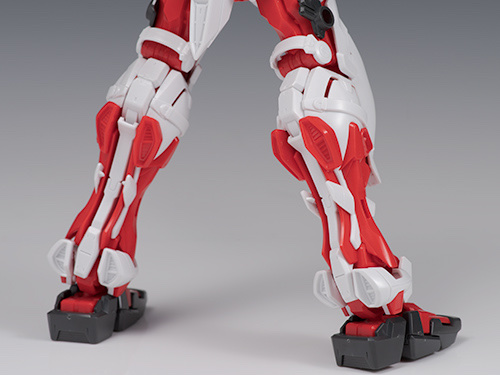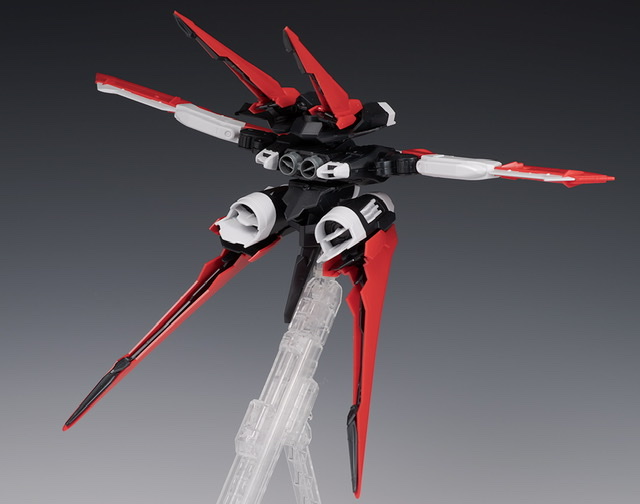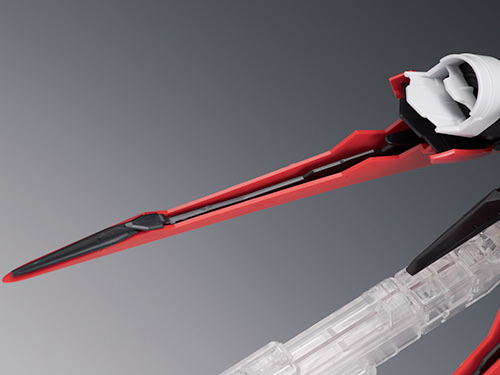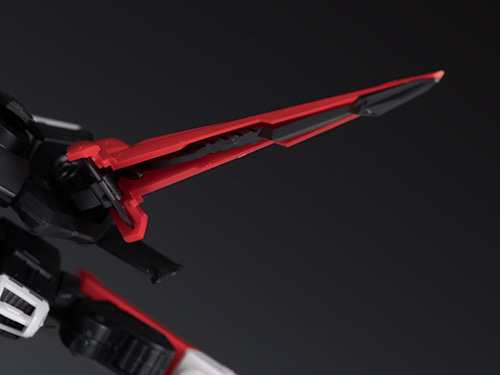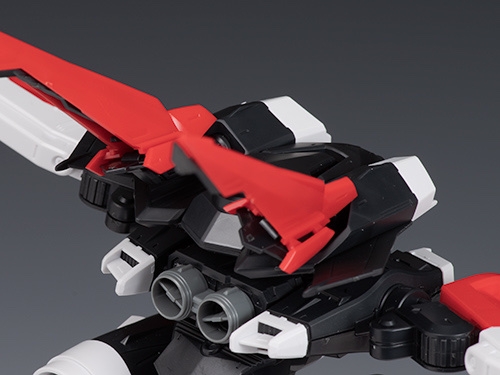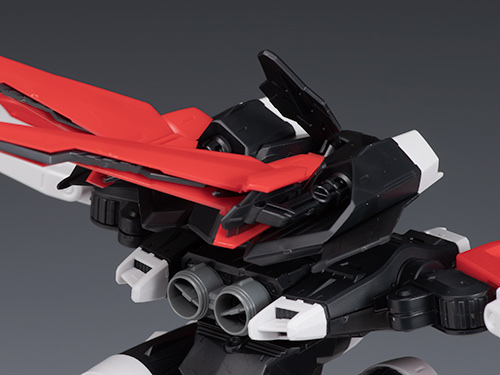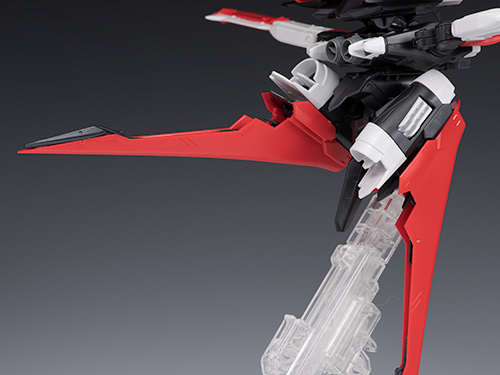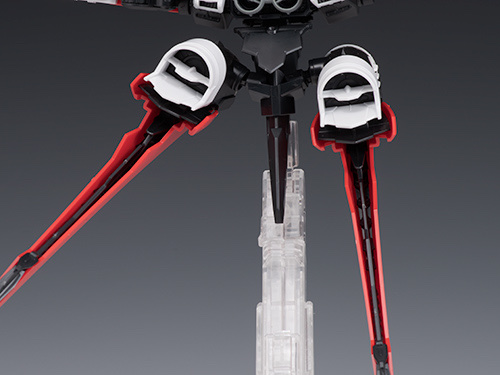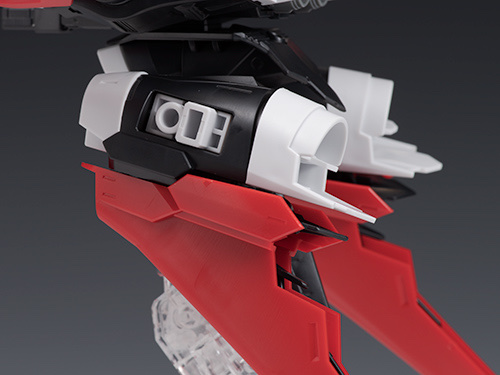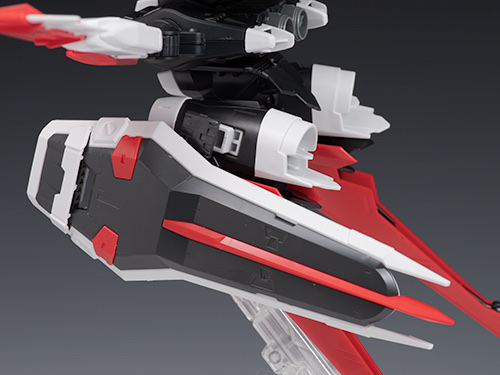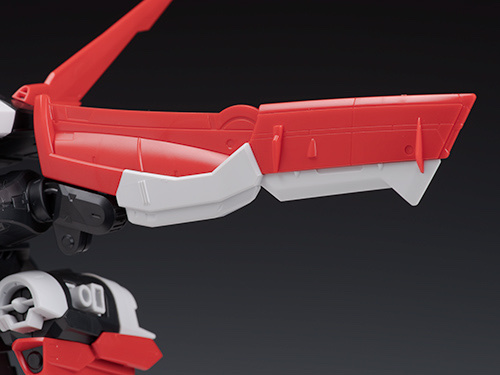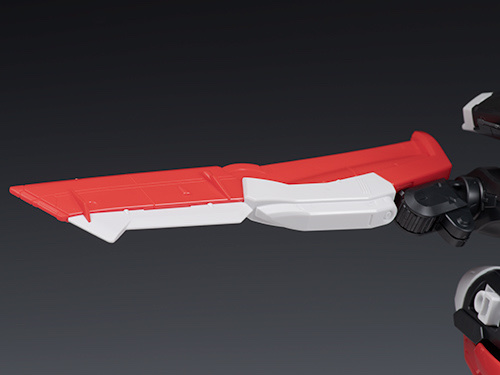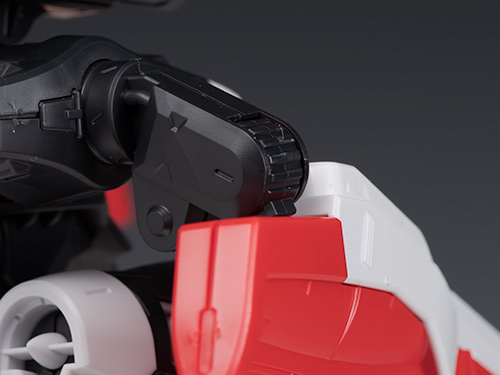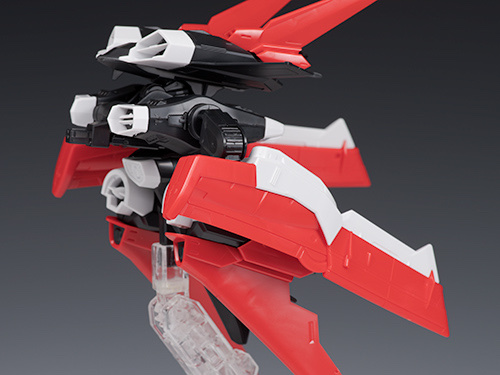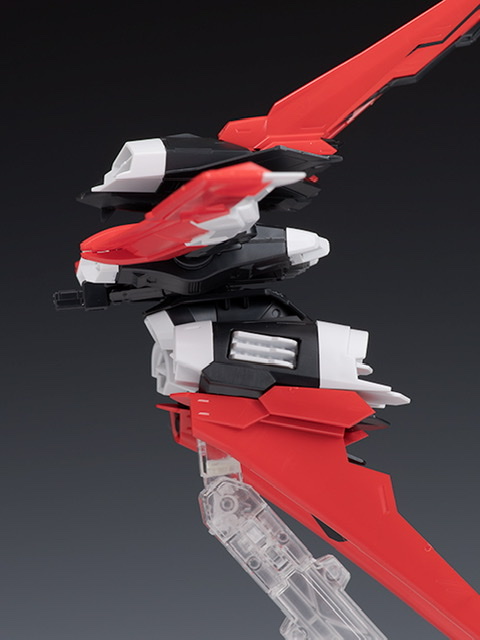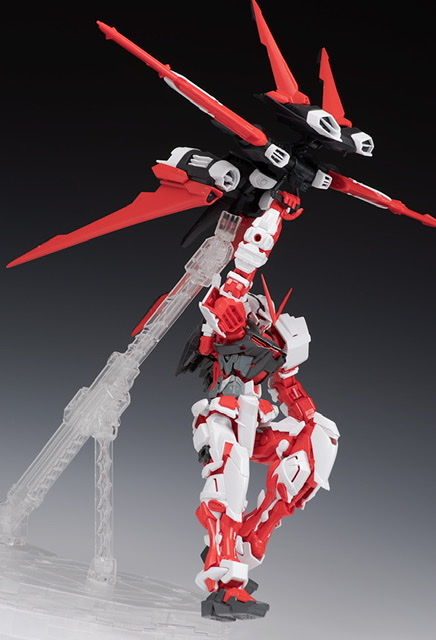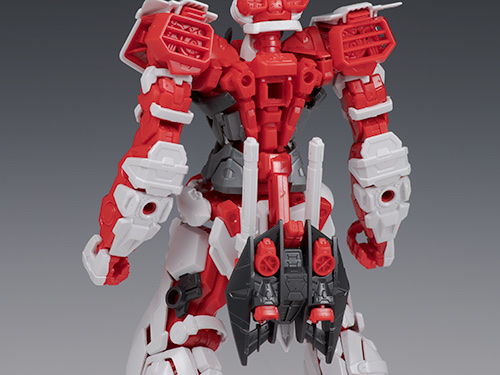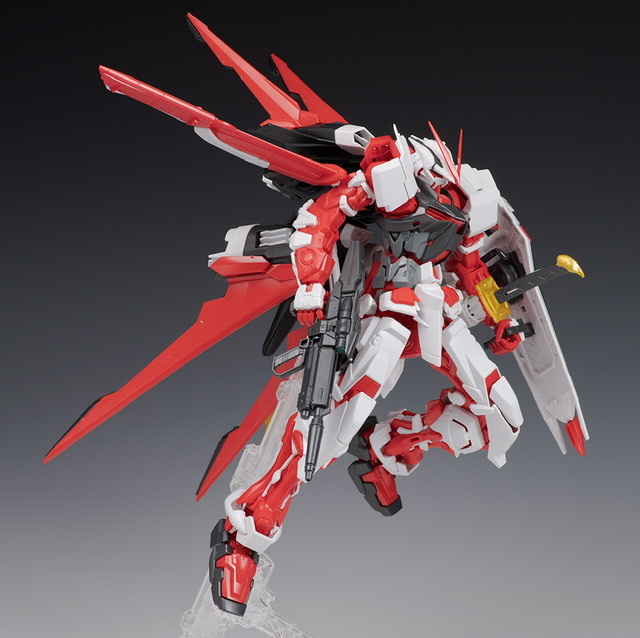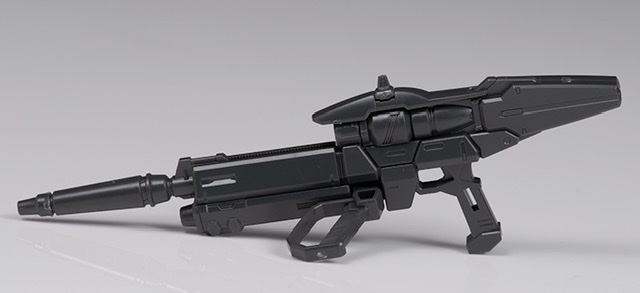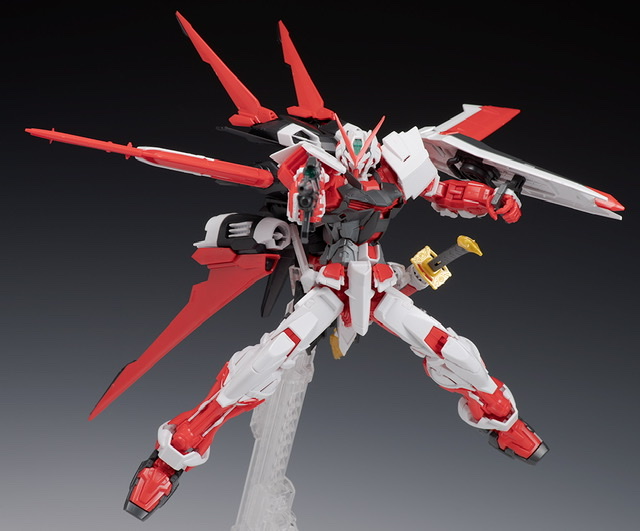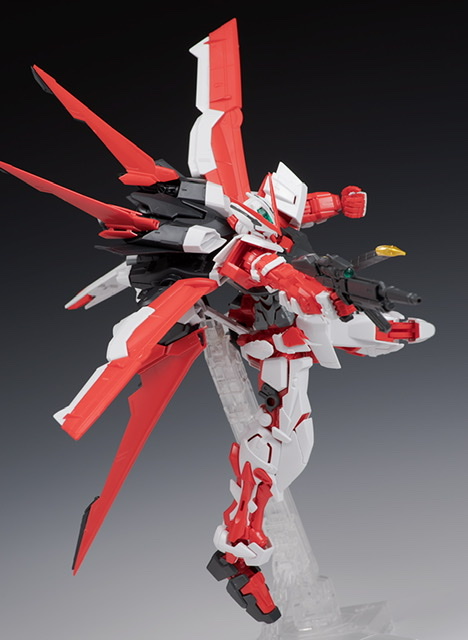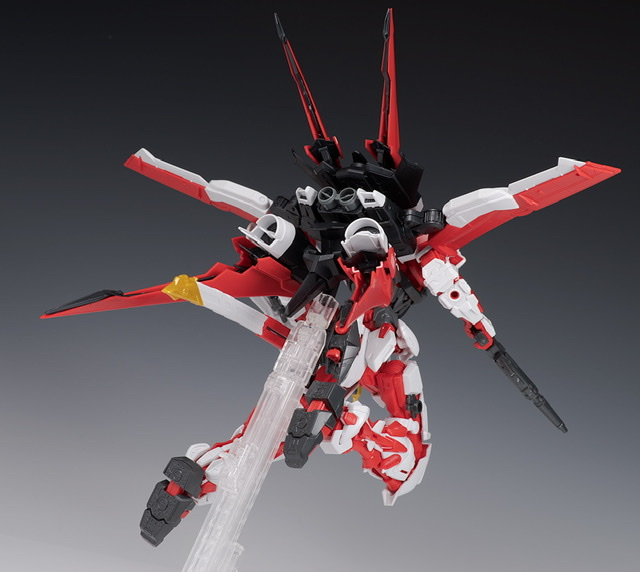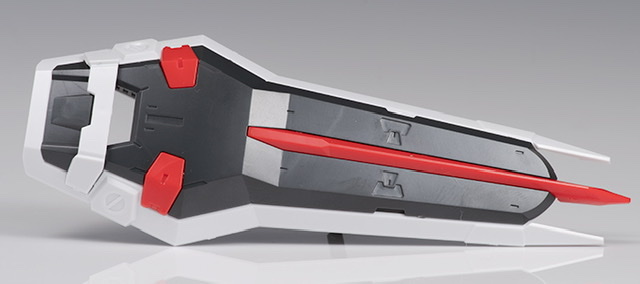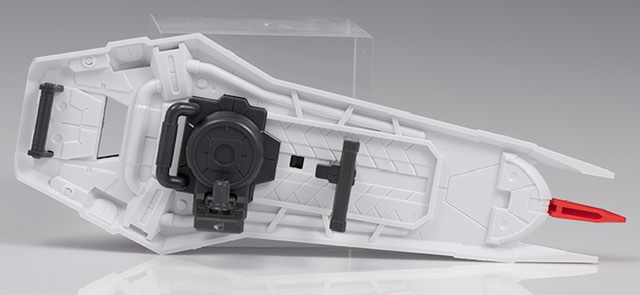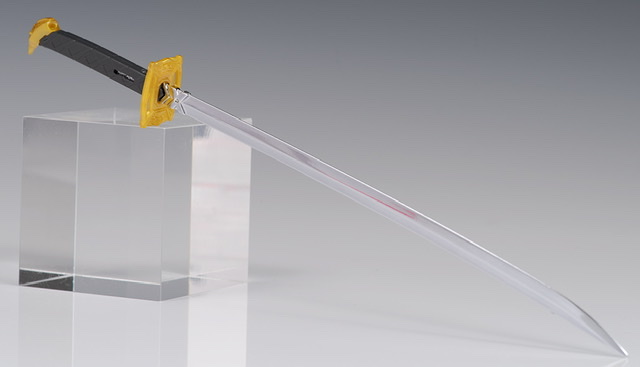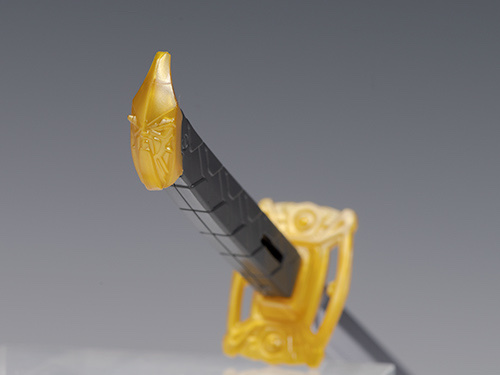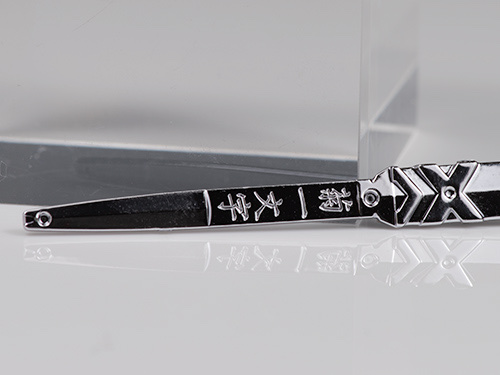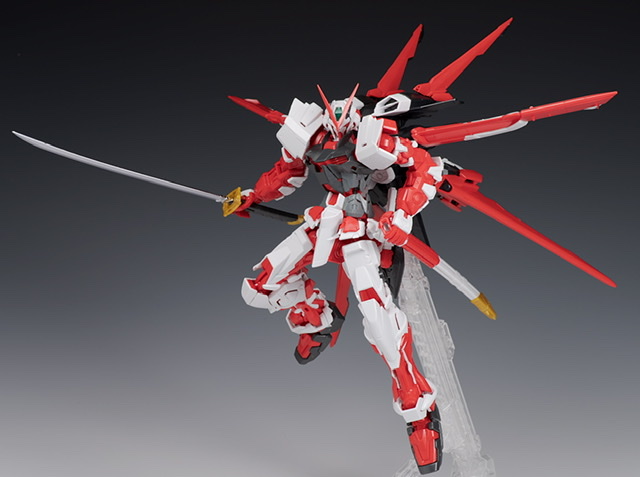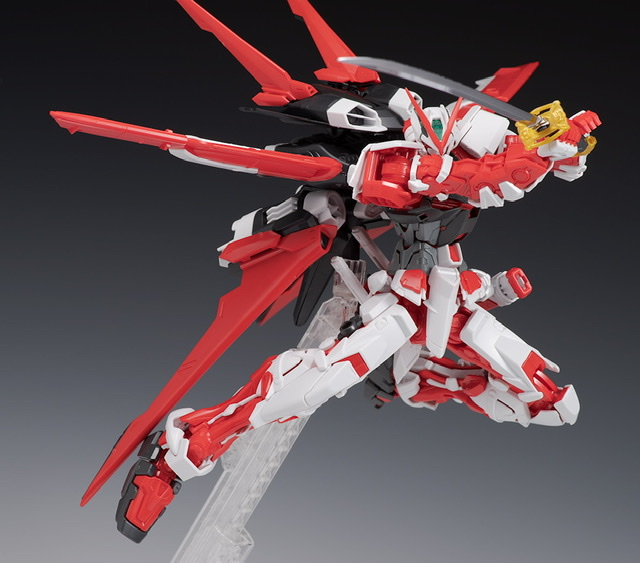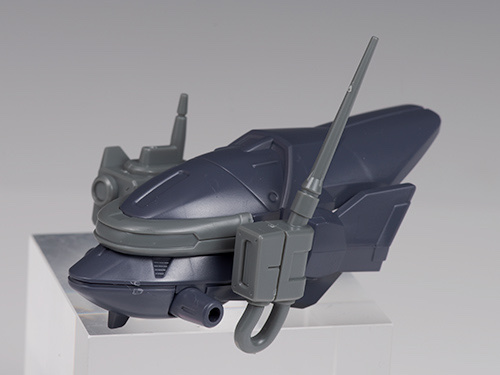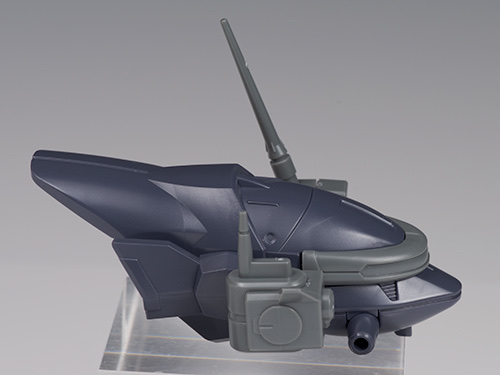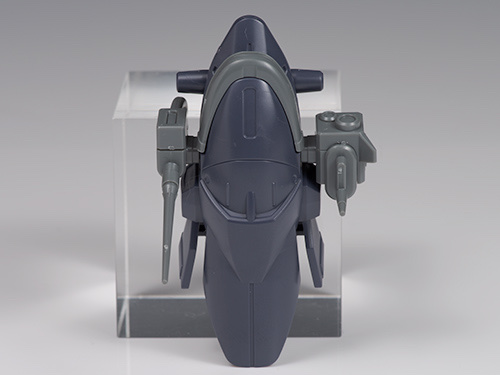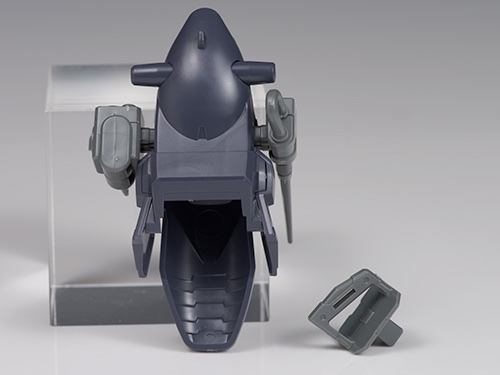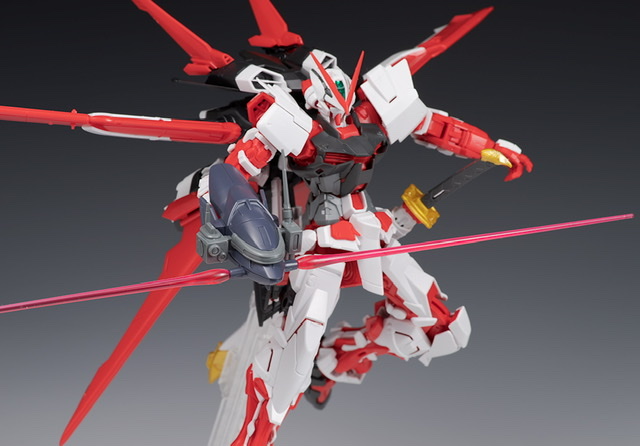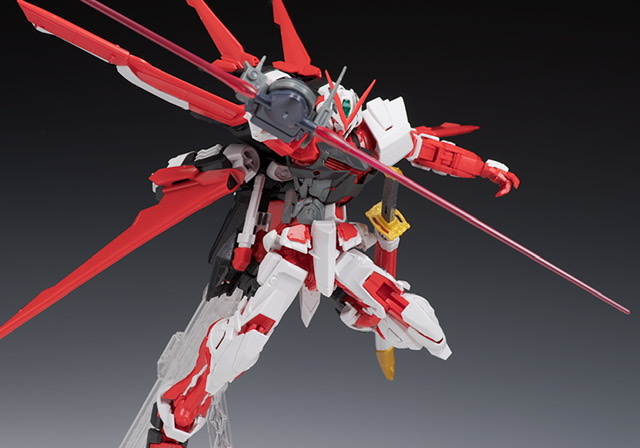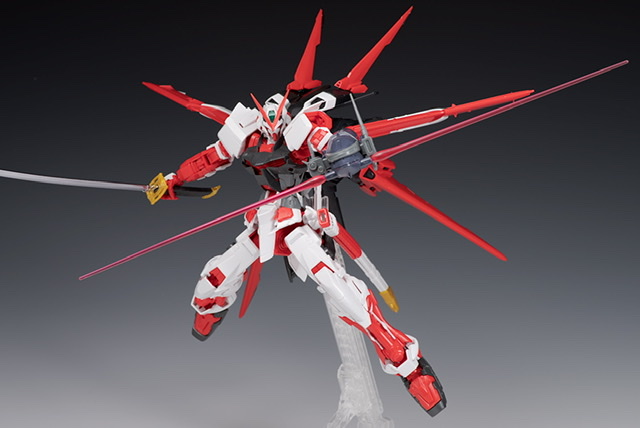 images schizophonic9 com