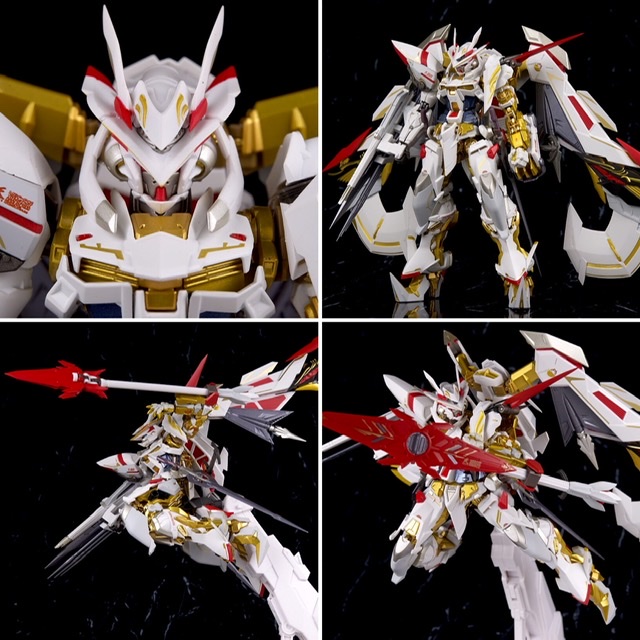 PB Metal Build Astray Gold Frame Amatsu Hana Version Hana Review
GUNDAM SEED ASTRAY PRINCESS OF THE SKY
BANDAI TAMASHII WEB SHOP
27,500円(JAPAN SALES TAX INCLUDED)
PREORDER START TIME : 4 PM 29 TH MAY 2020
RELEASE TIME : OCTOBER 2020
From "Mobile Suit Gundam SEED ASTRAY: The Princess of the Sky", "Gundam Astray Gold Frame (Amatsu) Hana" has been added to the "Gundam Astray Gold Frame Amatsu" along with various new settings drawn by designer Junichi Akutsu. Appeared in METAL BUILD as "Hana version Hana".
In addition to the pure white color scheme, the treasure sword "Amenomakumono Tsurugi" worn on the waist, the head Hanakanmuri, the shoulder Kamudonotsurugi, and the back Magano Ikutachi Kai have been renewed. In addition, "electroplating" is used for the die-casting of the body frame, and the gorgeous and luxurious appearance is expressed with an overwhelming texture.
In addition, various weapons such as "Amenomakumono Tsurugi", "Totsuka Tsurugi", attack and shield system "Triceros Kai", "Okitsunokagami" are attached.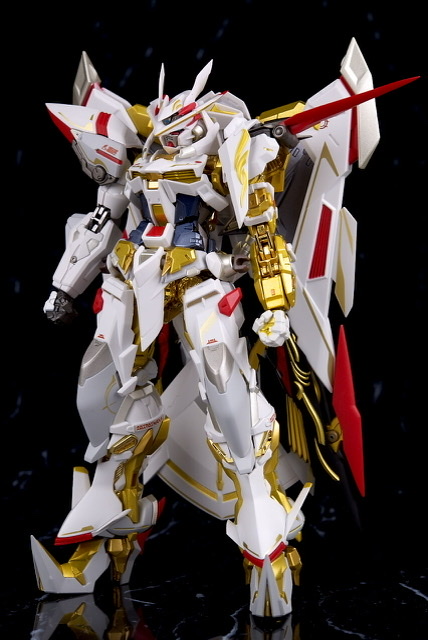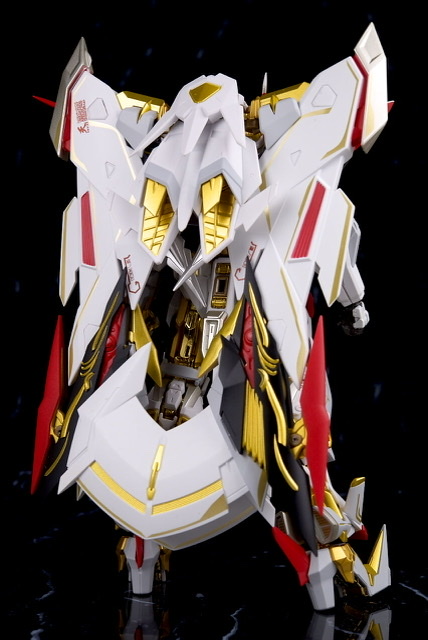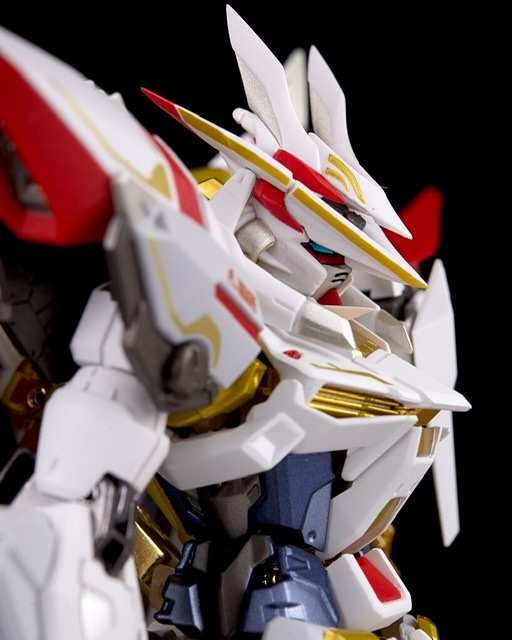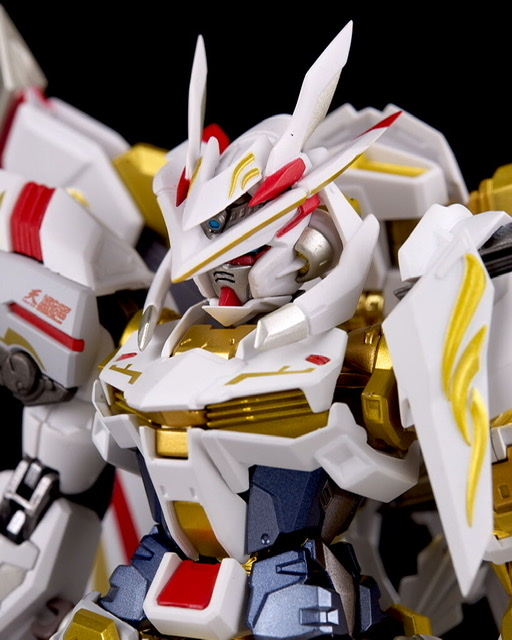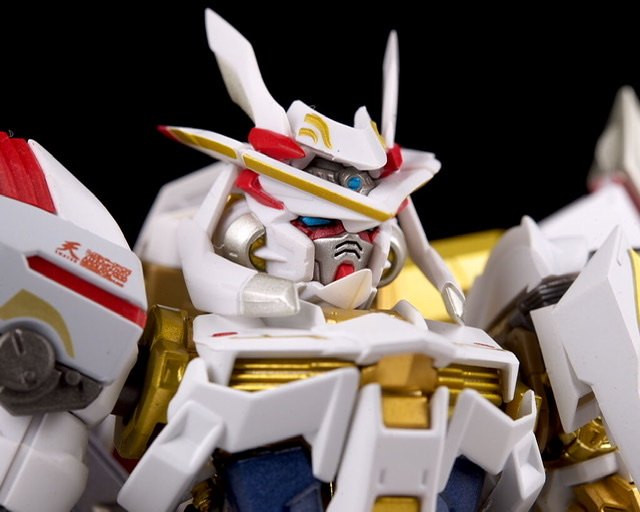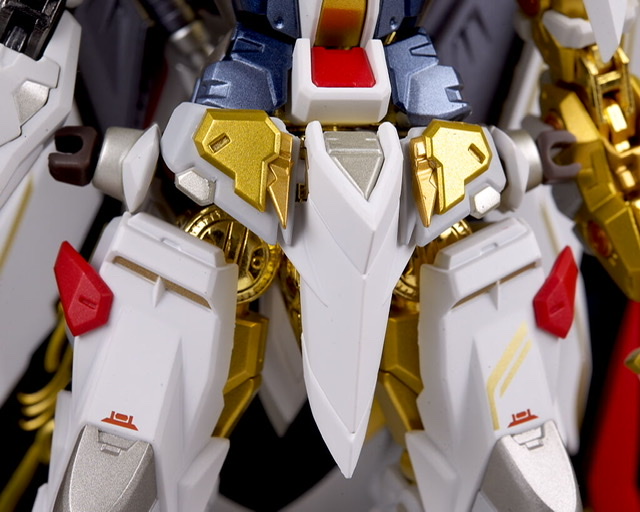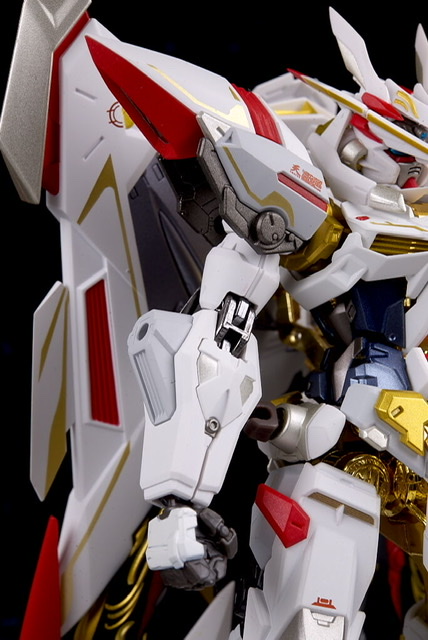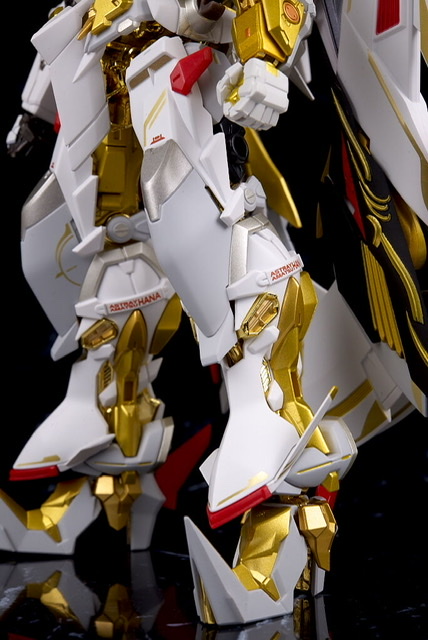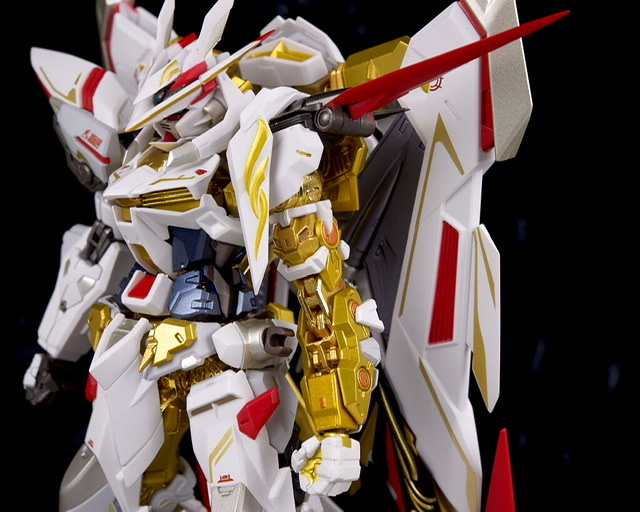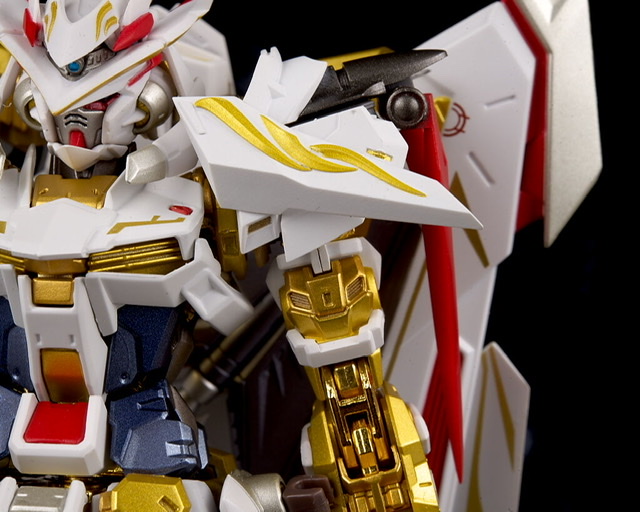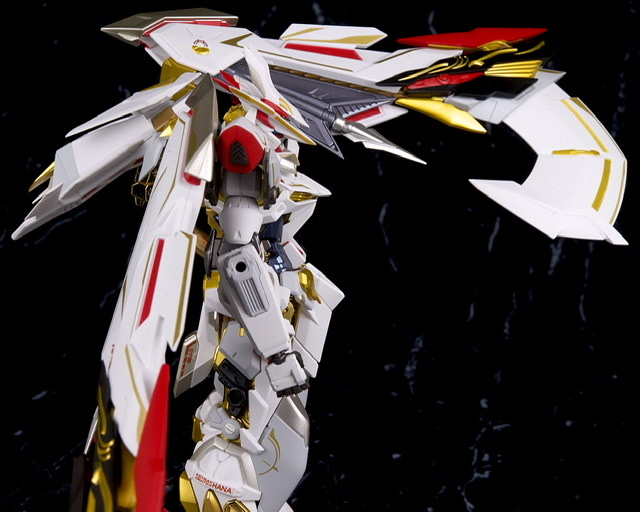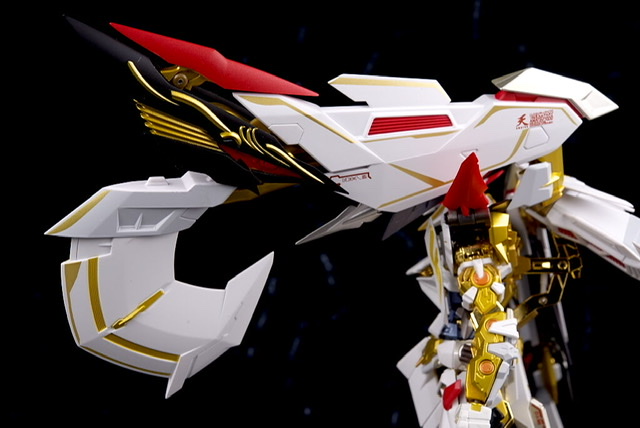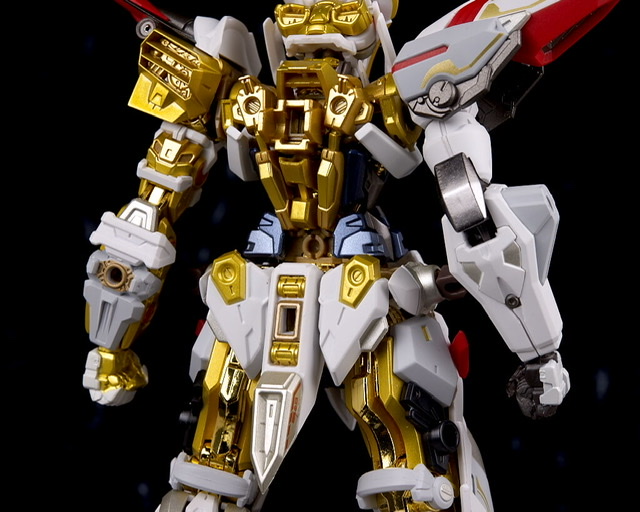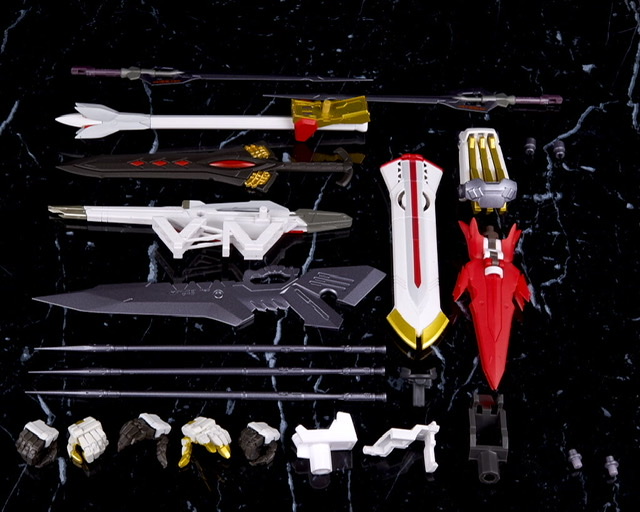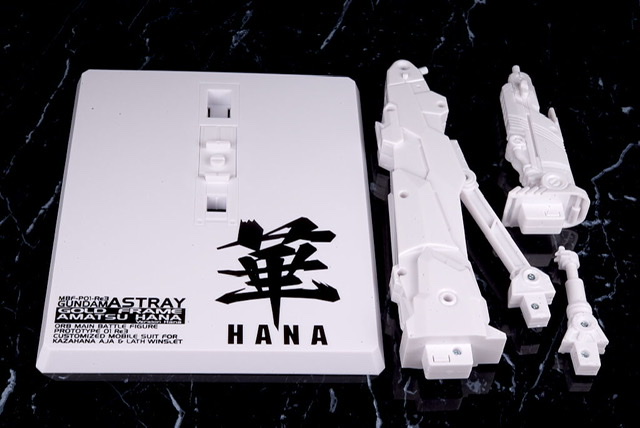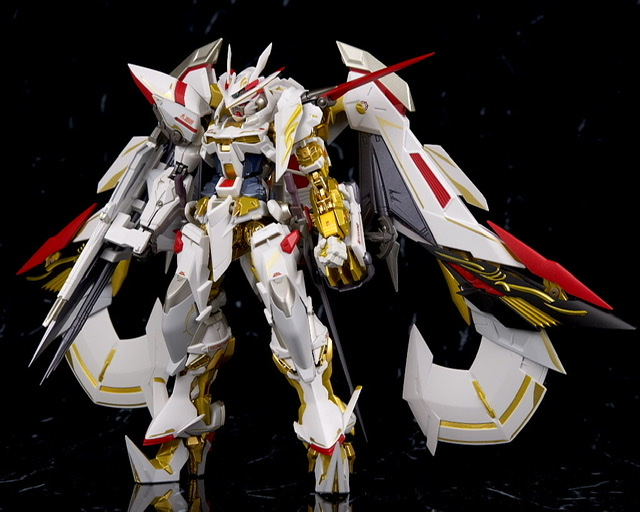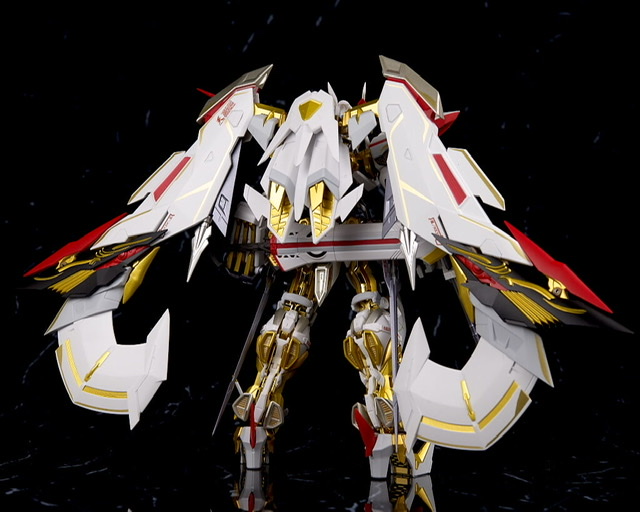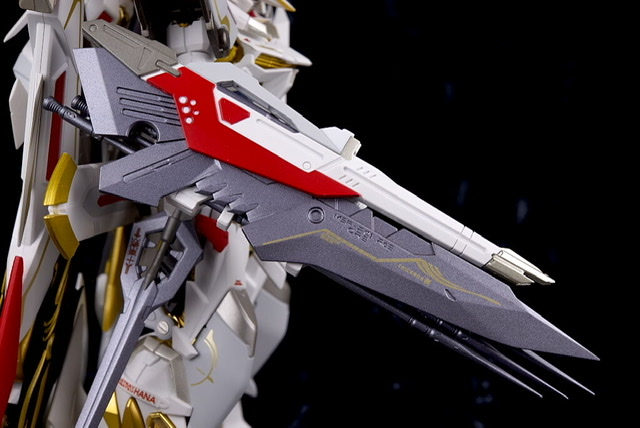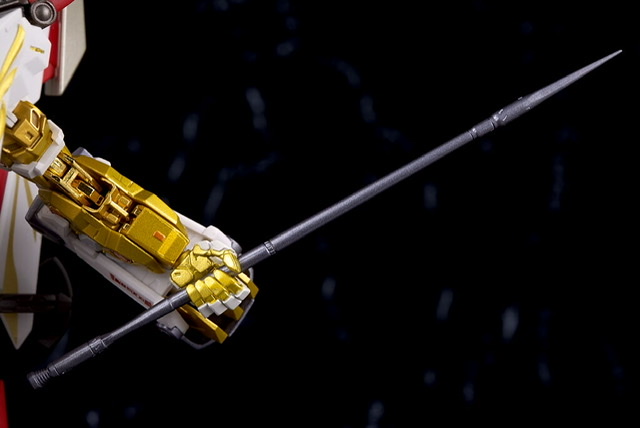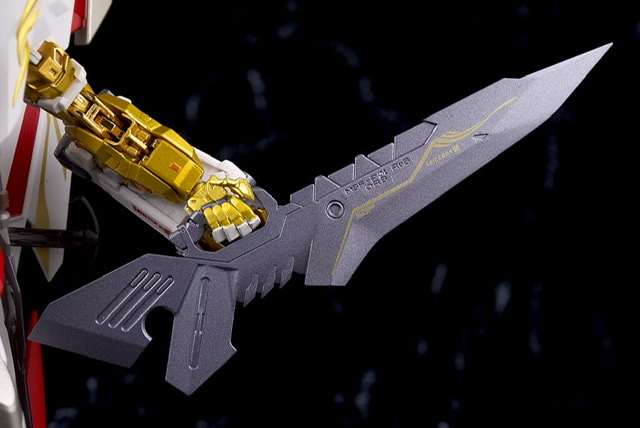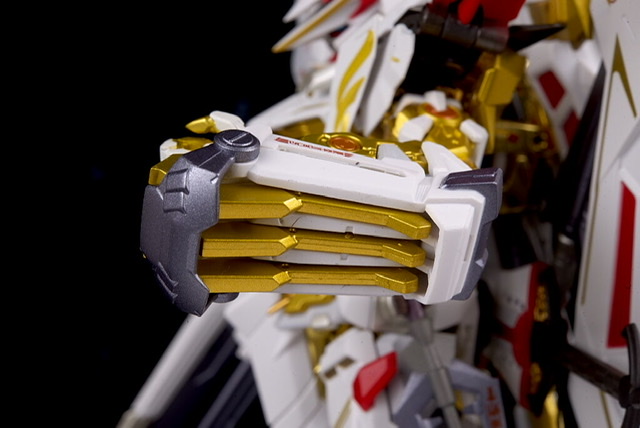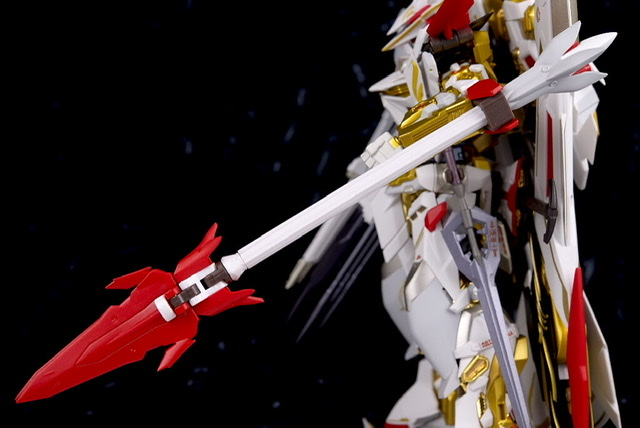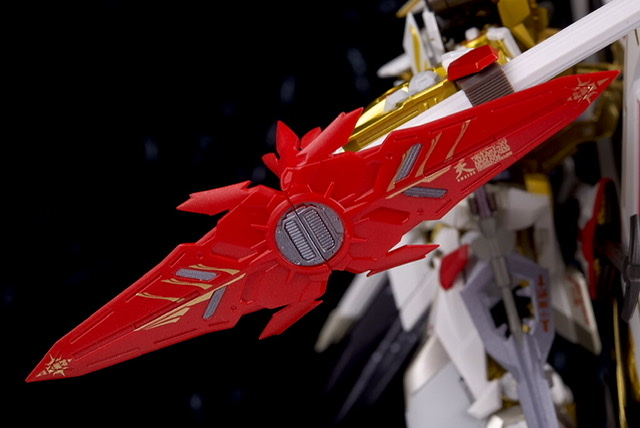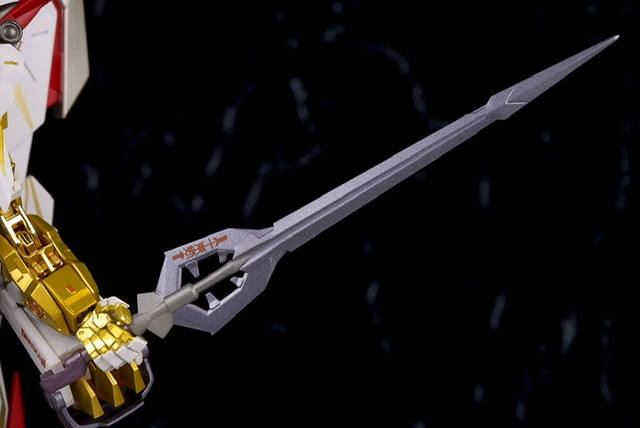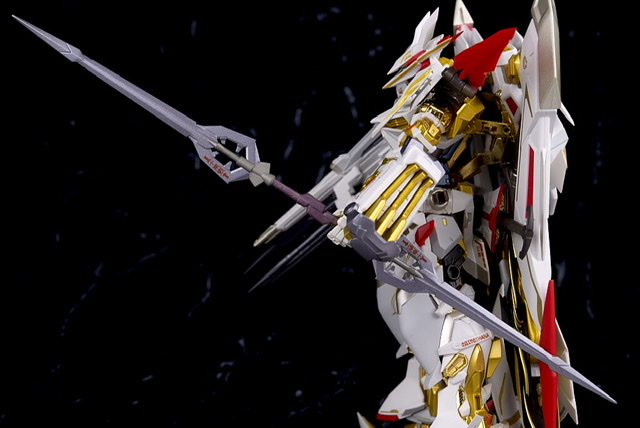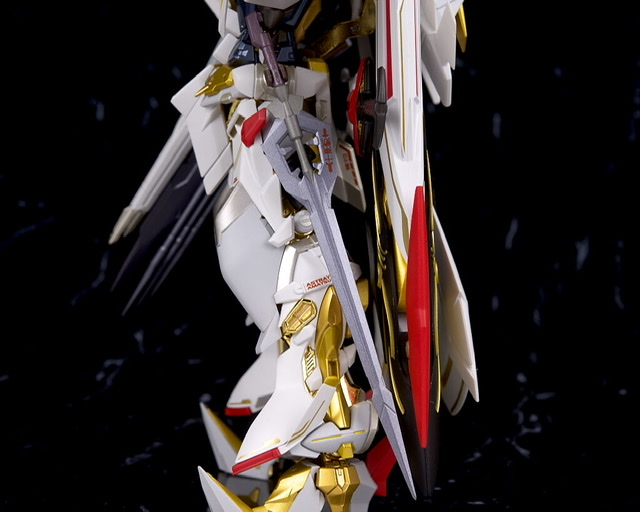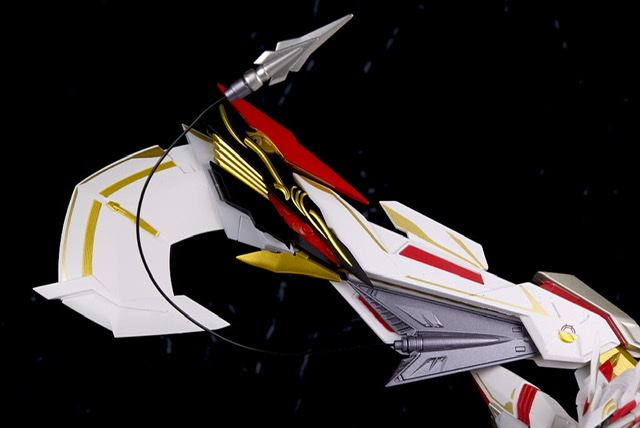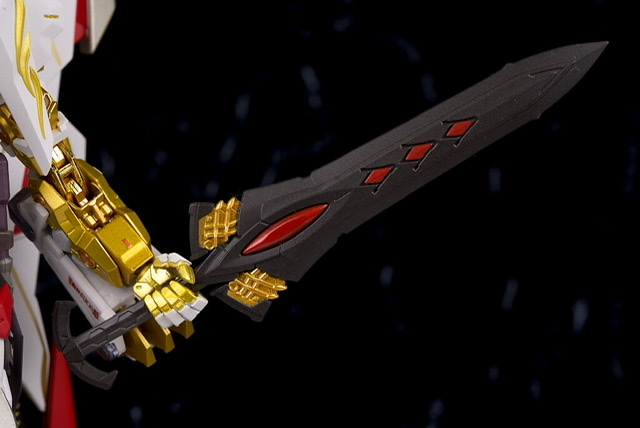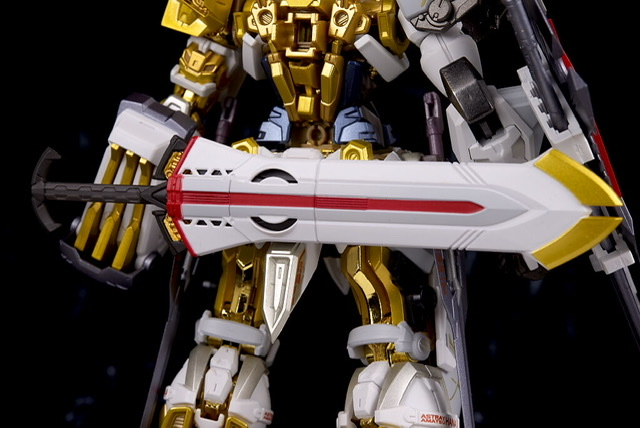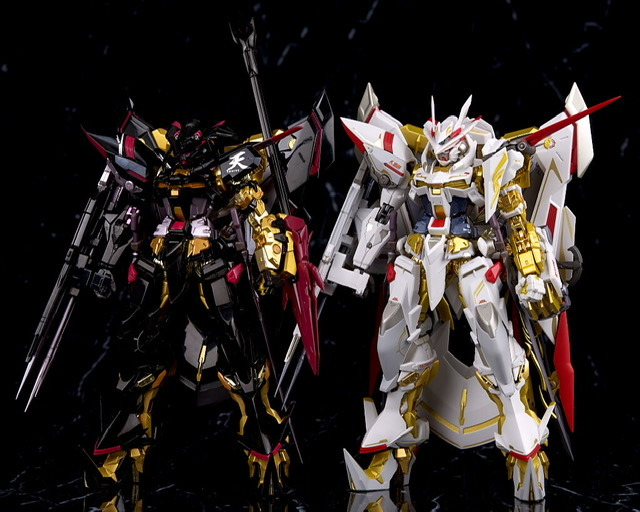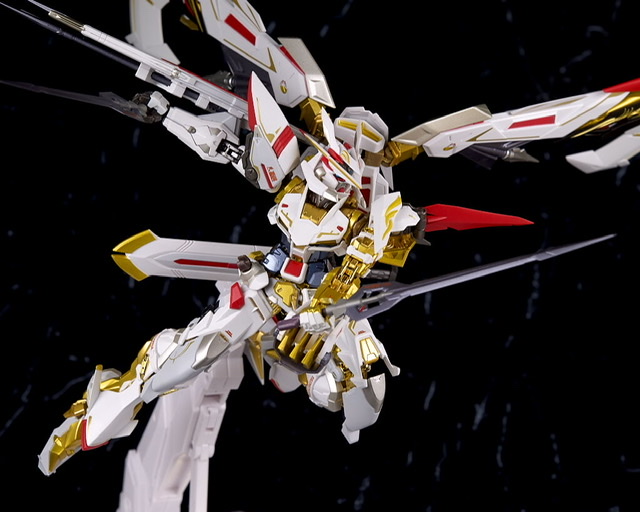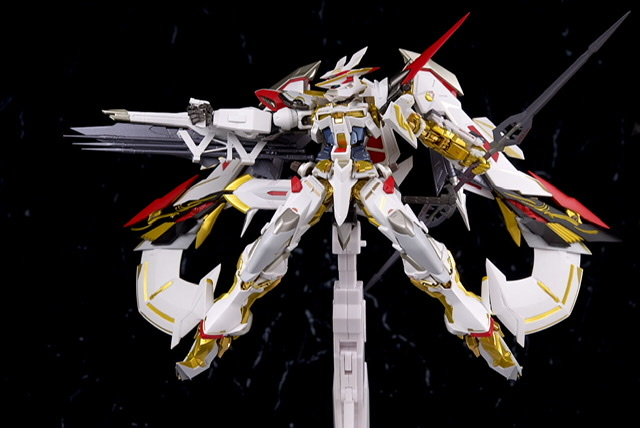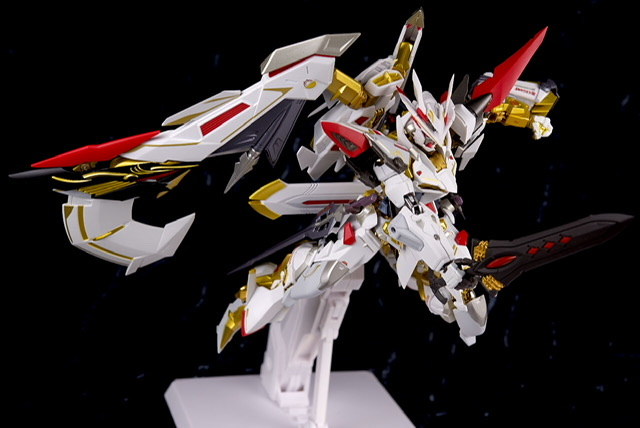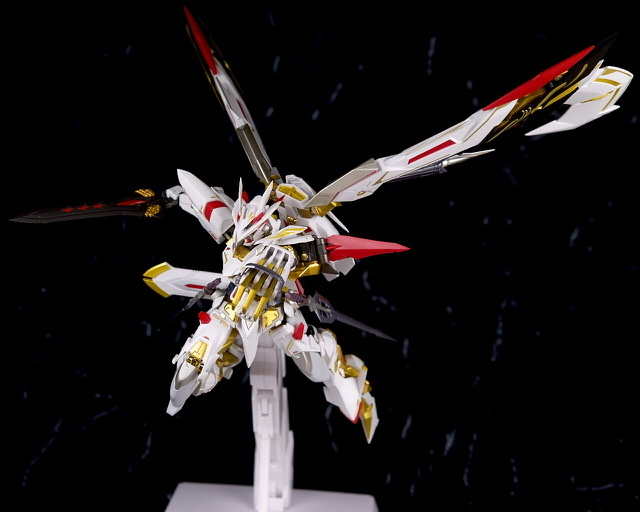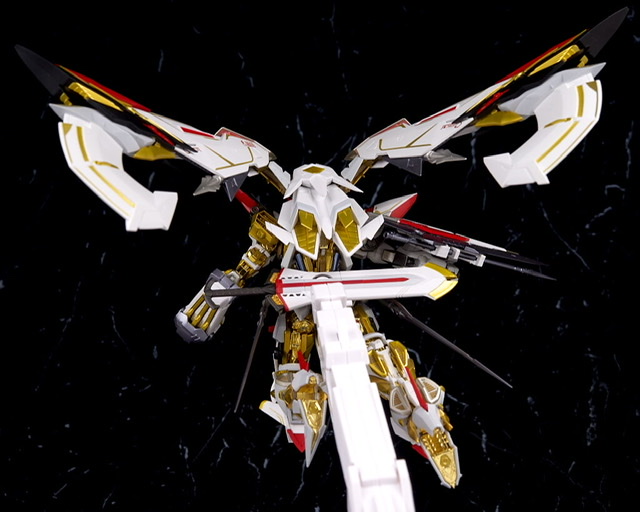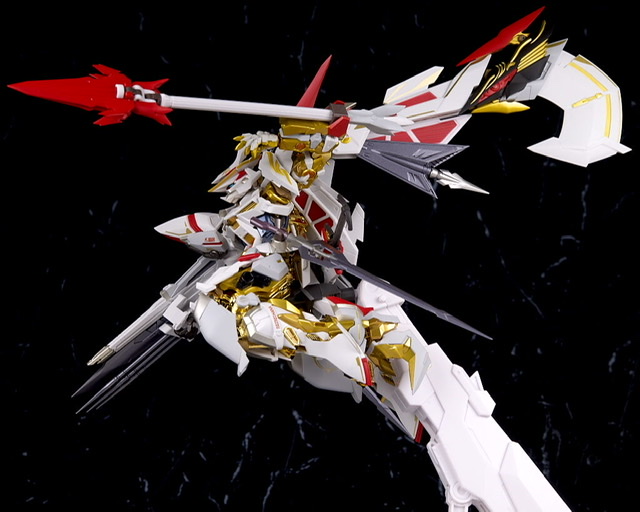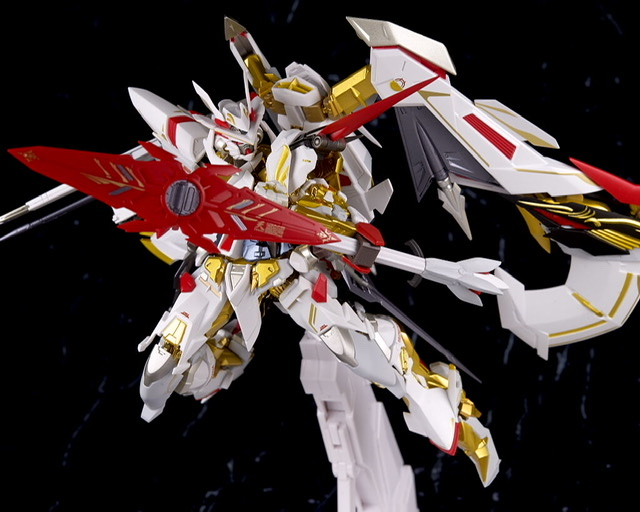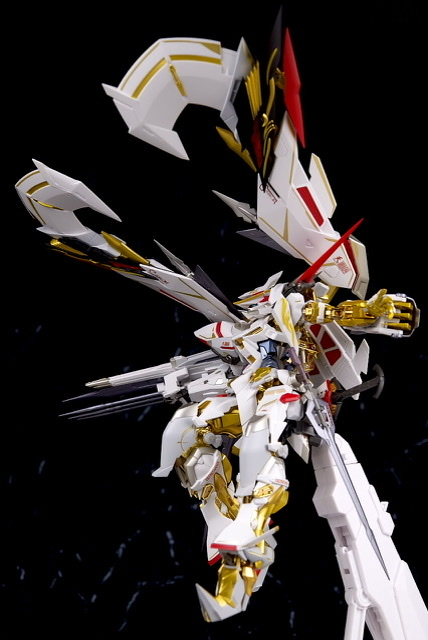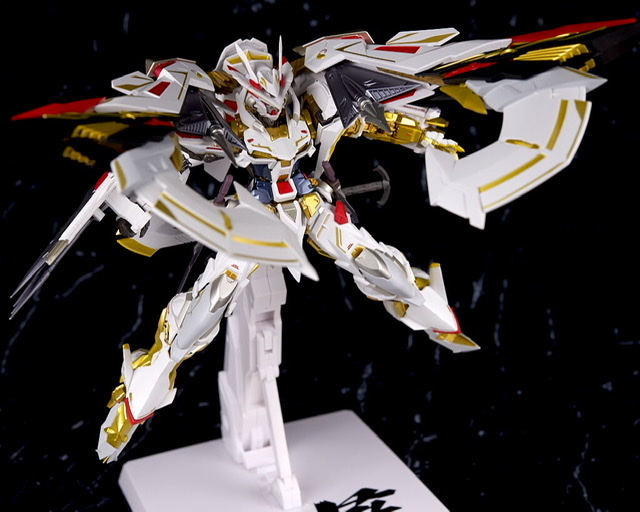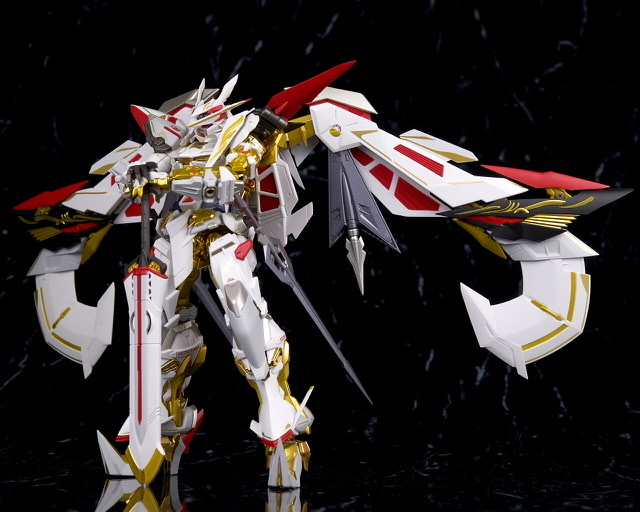 終わり。以上、METAL BUILD ガンダムアストレイ ゴールドフレーム天ハナ バージョン華のレビューでした。
天ミナに比べるとまだ馴染みは薄い機体ですが、白装甲も新鮮味があって面白く、装飾が増した頭部やマガノイクタチなどもイメージに合ってる感じでなかなかの格好良さでした。
作り自体はほぼ変わってないので可動も天ミナの時同様良好で、武装の数やギミックも多くてプレイバリューも非常に高かったです。
今回の天ハナもかなりマニアックではあったものの、アストレイ系はノワールとかミラージュだとかまだまだバリエーションは大量にあるので、今後そう言った物も出していくのかも気になるところです。
Images hacchaka net