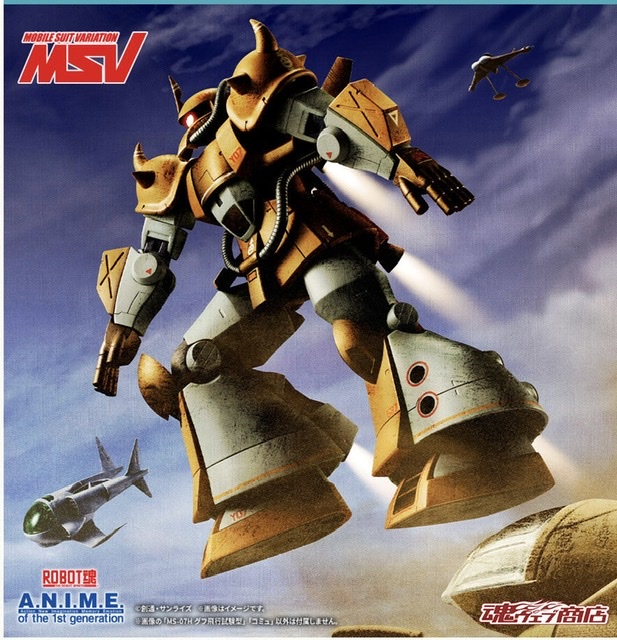 ROBOT Spirits MS-07H Gouf flight test type ver. A.N.I.M.E. Release date, images
The MS-07H Gouf Flight Test Type (aka Gouf Flight Type) is a mobile suit from the Mobile Suit Variations series and the Mobile Suit Zeta Gundam anime series.
Selling price 8,250 yen (tax included)
Earn points 82P
Reservation acceptance starts October 30, 2020 16:00
Delivery date Scheduled to be shipped in April 2021
Gouf flight test type, which is the origin of Gouf's flight type genealogy
Appeared in ver. A.N.I.M.E. with a contact VTOL by the Zeon army!
Appearance work Mobile Suit Gundam
Main product contents
・ Main body
・ Replacement wrist left and right 2 types each
・ Wrist storage deck
·community
・ A set of landing gear
・ Vernier effect set
・ Giant Buzz
Main product materials PVC / ABS
Product size Overall height: Approximately 130 mm