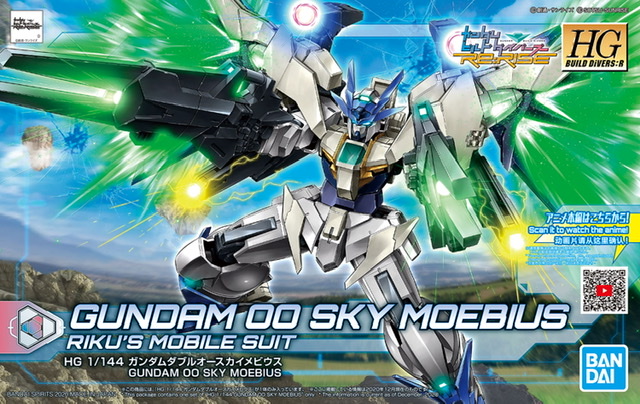 "HGBD: R 1/144 Gundam 00 Sky Moebius" will be released on December 5, 2020.
Description of item
From "Gundam Build Divers Re: RISE" 2nd Season, a new model based on the 00 Gundam has arrived!
The backpack is transformed into a sword form in combination with beam parts. In addition, it can be combined with a short rifle or transformed into a rifle form by itself.
Light wing effect parts are included.
accessories
Short rifle x 2
Effect parts x 1 set
Beam parts x 1 set
Foil seal x 1
Price 2,640 yen (tax 10% included)