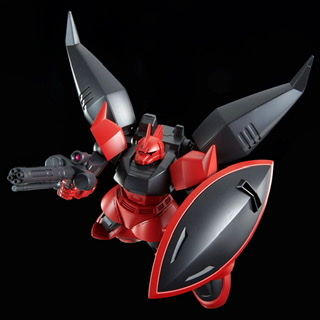 Orders for "HG 1/144 Gelgoog Vertex" will begin at 13:00 on February 16, 2021 at Premium Bandai's Hobby Online Shop.
HG 1/144 ゲルググ ウェルテクス
Selling price 2,750 yen (tax included)
Earn points 27P
Delivery date Scheduled to be shipped in
June 2021
The MS-14J/BR Gelgoog Vertex is a mobile suit developed by Anaheim Electronics for the Chimera Corps in U.C.0090 [1]. The Federation Survey Service's Rimia Greenwood, with support from her sister Amalia, was in charge of its basic concept. Actual design and development work was carried out by AE's 2nd Research Division, which designed and developed the RMS-099 Rick Dias in the past.