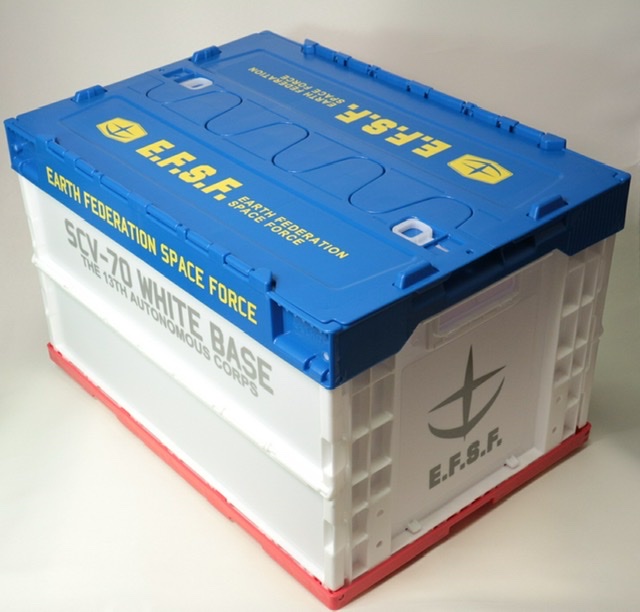 This is the Review of PB Mobile Suit Gundam White Base Folding Container: full info, images
This is a Premium Bandai limited edition.
It is a folding container designed with the image that officers used it to organize documents such as RX plans and V operation orders on the White Base ship, and also used it to organize personal belongings of recruits after leaving Side 7.
I don't have an image of small items in tricolor color inside the ship, but since both Gundam and White Base have tricolor color exteriors, I think it's no wonder that there are items with such coloring.
This seems to be a plastic foldable container when transporting products in the logistics industry, but I bought it for organizing personal items (Gundam goods).
With a large capacity of 50L, it can be stacked (30kg per box) x 4 stages, and it seems that padlocks, etc. sold separately can be attached.
Price 8000 yen excluding tax.
A search for a similar 50L foldable container on Amazon seems to be around 2000 yen, but Premium Bandai has a terrifying price.
It is said that it is made in Japan, which you can trust, but why did you buy three such expensive items?
The height is 95 mm when folded, and it can be stacked, so it does not take up space for storage when not in use.
External dimensions when assembled: 530x366x334 (95) mm
Effective inner dimensions: 493x335x303mm
Documents can be stored in A3 size.
In this state, the yellow print of the Earth Federation Space Force shines on the main body color of the blue and red molding colors.
There was another same instruction manual in the container.
The swing is movable and can be assembled, and when assembled, the white becomes conspicuous.
The white part is largely printed with the white base and the gray federal mark of the 13th Independent Forces.
You may feel that your room is white-based.
Naturally, I thought that the Principality of Zeon would also be derived from the setting to use containers, but two colors, green and red, are scheduled to be released, and orders for them have ended, but it is not possible to purchase three each, green I am buying x2 and red x1.
The price of this white base foldable container is high, but it feels good to have a certain atmosphere when it is loaded in the room, so it is scary to buy a gray-based E.F.S.F.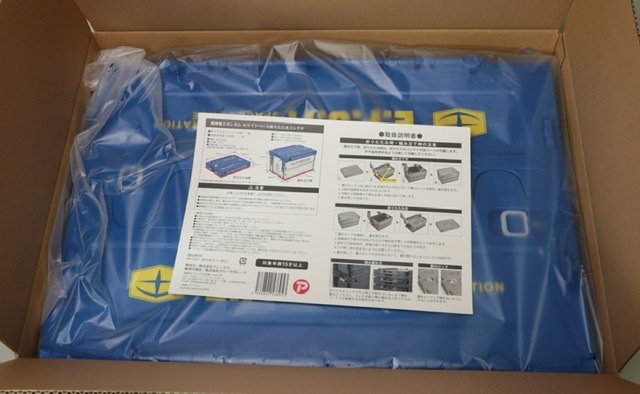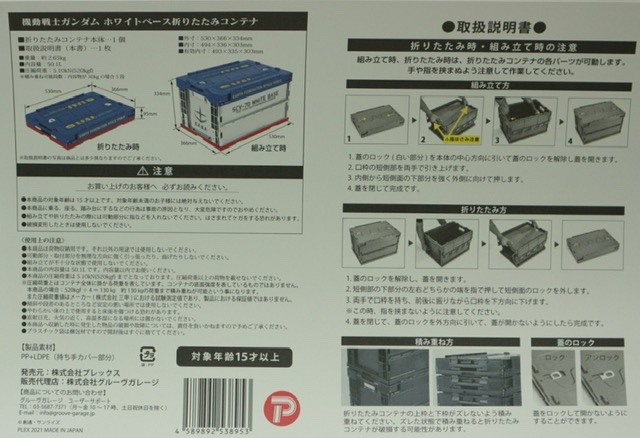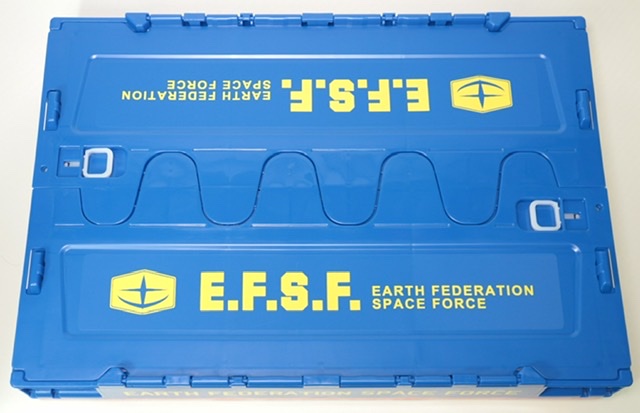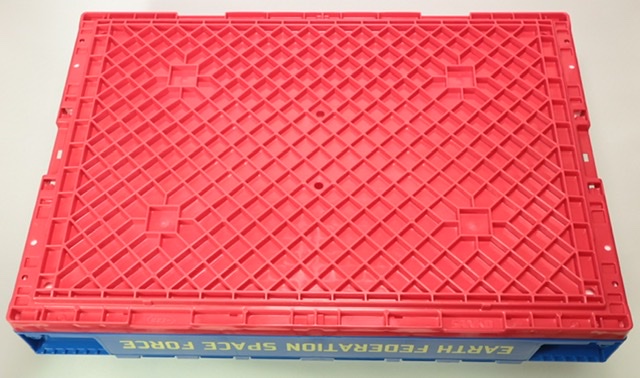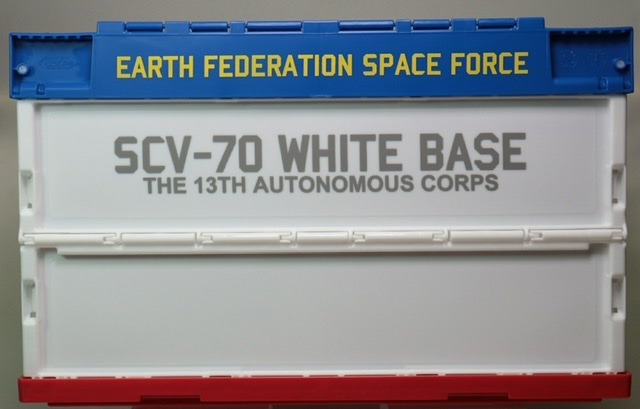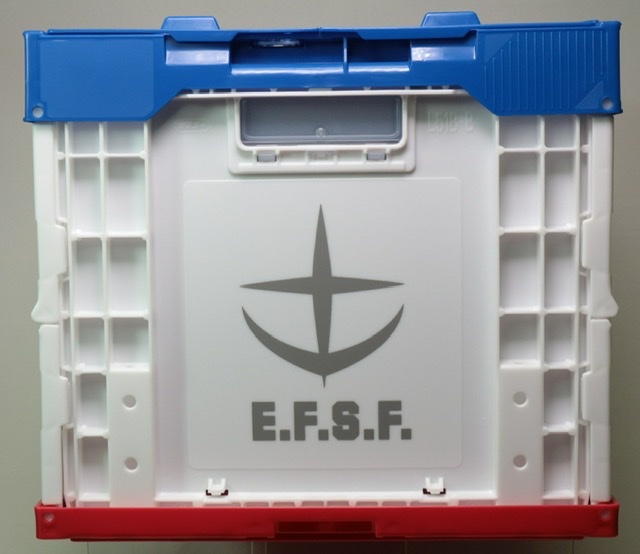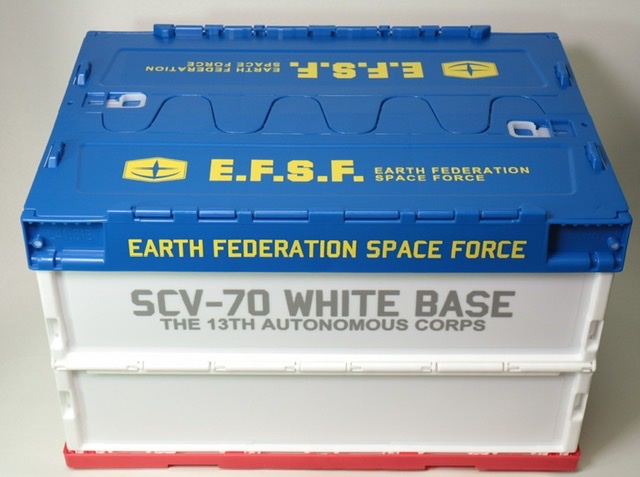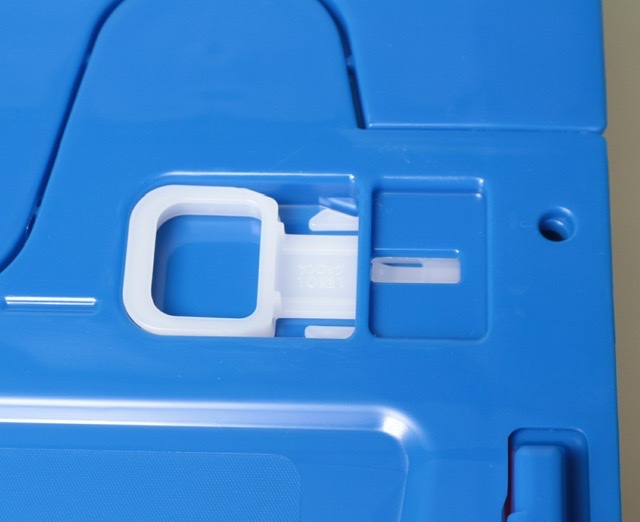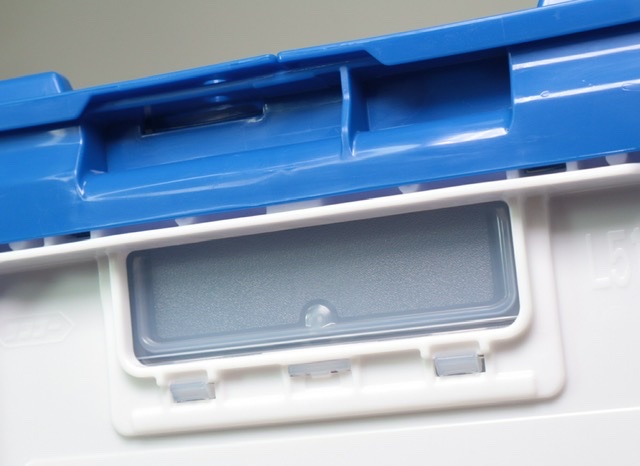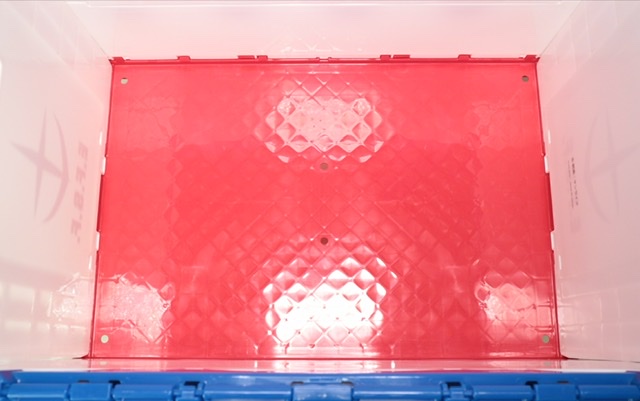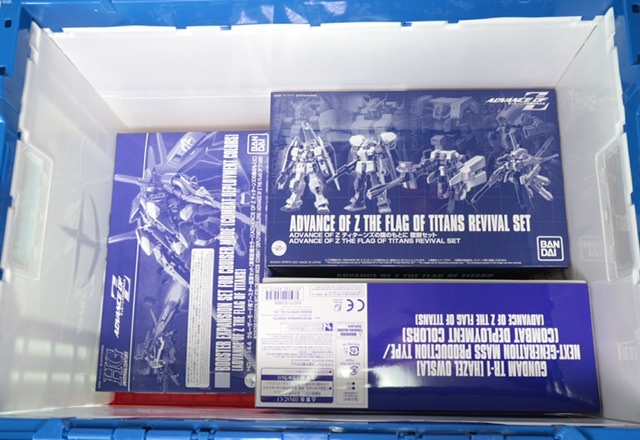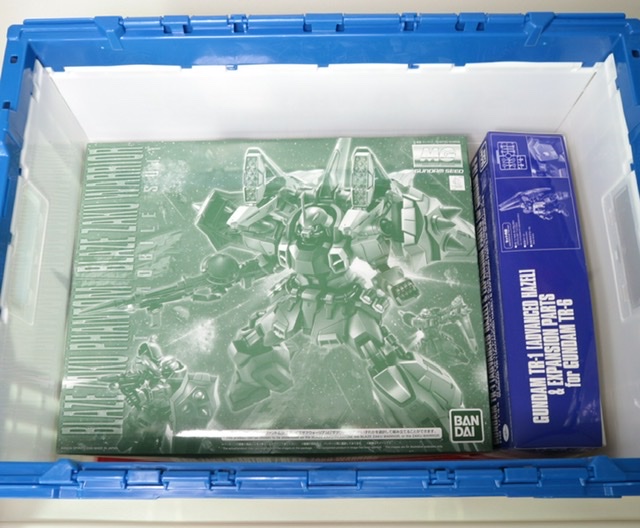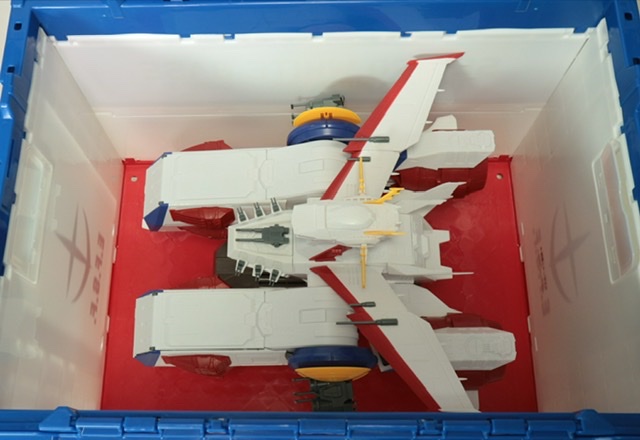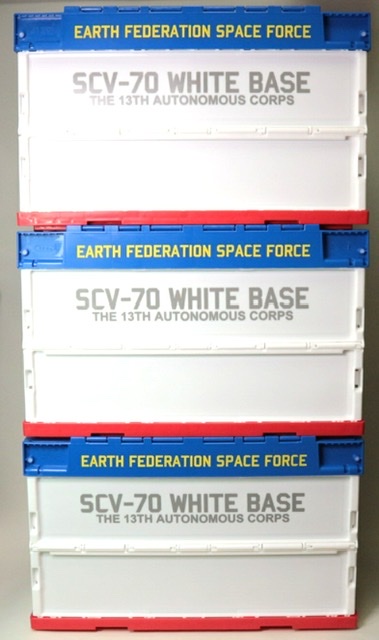 Images vega0083 blog fc2 com