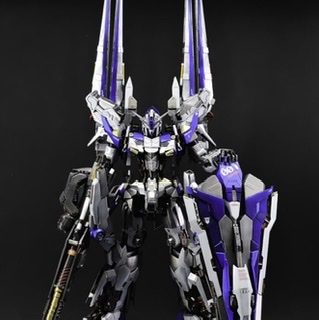 Kobaruto's MG Gundam Delta Kai: images, info
From the Modeler:
Finished with mixing + scratch based on MG Delta Plus.
The design has become ver.kobaruto with plenty of original elements based on manga and HG.
The head is more detailed from the mixing of Delta Plus and Z Gundam. All other parts have been modified.
I placed silver to create a mechanical atmosphere.
Protofin funnel is a full scratch from plastic board and detail up parts.
I thought I would use ν Gundam, but it was unbalanced, so I made it from scratch.
I also made my own base.
Mixing state.
You can see the state of full scratch.
Work by: 佐藤健司:kobaruto
modeler.kobaruto on Instagram