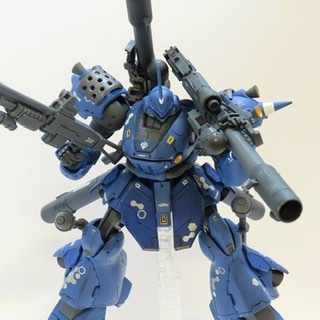 Custom build: HGUC Kampfer. Images, info
From the Modeler:
Made with the image of Kampfer, which was locally renovated by the remnants of Zeon.
As for the settings, the overall performance has been enhanced by increasing the size of the thrusters in each part, adding armor, and adding a propellant tank.
As for the armament, the shotgun has been changed to a larger one than before, and the bazooka has been changed to one for Sinanju.
The original kit is so cool that I enjoyed making it. Thank you for watching until the end.
Work by: ちゃいぽ