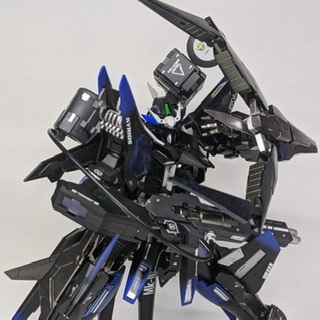 Custom build MG Gundam Kyrios: images, info
From the Modeler:
This time, I mixed it a little and changed the color drastically, and made it as an original MS!
front:
I tried wrap painting for the first time. The photo is fully armed.
Equipped with a missile launcher, it feels like a fighting type.
It can be transformed into a flight form.
The torso and hips are much more detailed. The antenna is lowered to make it feel like a visor.
Work by: R.jaga
R77640026 on Twitter