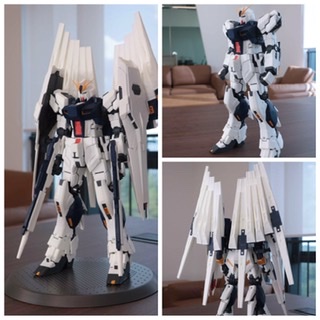 1/60 RX-93 Nu Gundam Full Garage Kit: three versions, a lot of images and info
August 28, 2021
Category: RESIN CAST
Brand: CORE CAST CC
Garage kit pre-assembled unassembled finished product
1/60 RX-93 v Gundam
Released in 3 forms: normal version, base attached version, double funnel luxury version
* Product specifications may change without prior notice by the manufacturer.
The specifications at the time of purchase are correct for accessories, parts composition, etc.
The content introduced in this article is the information at the time of update.
Body + weapon set + funnel set + water slide decal
Body + weapon set + funnel set + water slide decal + base + mounting tool
Body + 2 sets of weapons + 2 sets of funnel + water slide decal + base + mounting tool