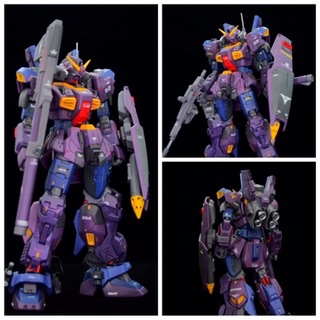 HGUC Gundam Mk-II remodeled: info, images and credits
I tried to make the color scheme of HGUC Gundam Mk-II closer to Psycho Gundam Mk II
Some 30MM parts are used
I painted the red part of the pipe with Citadel. It was my first time using Citadel, but I was surprised at how good the color was.
I can't see it when it's completed, but I like the place where the etched parts are put in the duct. The duct was once drilled and cut out, and the fins were re-installed with a plastic plate.
The base of the antenna and the extension of the eaves make the face a little daunting. I aimed for the effect of extending the torso and making it look like an inverted triangle.
Work by エビ丸
@akaiEBIaoiEBI on Twitter