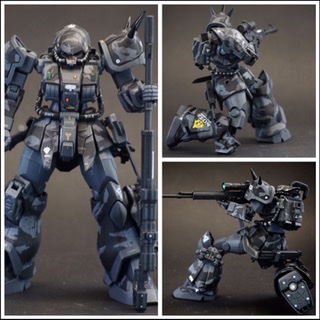 shingo_pikaado's HGUC 1/144 Efreet Jaeger: many images, info and credits
Efreet Jaeger is cool. From sniper to close quarters, I tried to finish the all-rounder's MS with night camouflage.
I am making a sniper posture with reference to the Southern Cross Corps that appears on the island of Cucuruz.
It was dark overall, so the details weren't clear, so I weathered it lightly with his master's silver to give it a contour.
I gave a red point to the chest.
The Zeon mark on the foot is intentionally attached diagonally so that it looks good in the shooting posture.
Work by @shingo_pikaado (Twitter account)