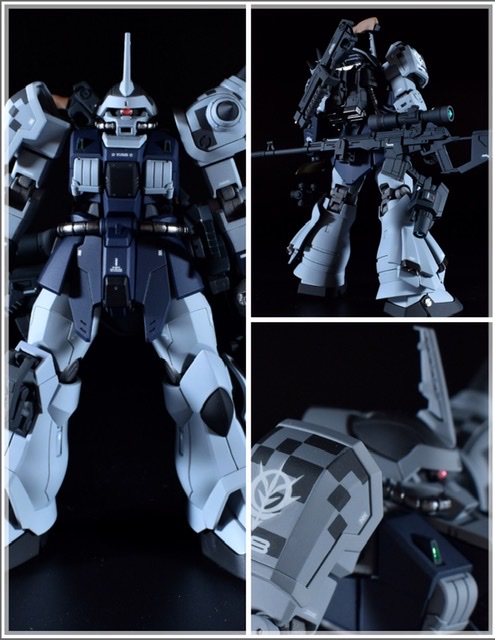 Marcy's Mixing build HGUC 1/144 Efreet Jager Sniper custom Battle Operation 2 Ver. images, info and credits
It was created based on the coloring used in Battle Operation 2.
front view
The mold was re-carved and some metal parts were used to improve the details.
The shape of the spikes and head antenna is changed using builder's parts.
rear view
The shotgun goes from your waist to your backpack. The Sliper Rifle has a new rack. The camera gun is held in place with a neodymium magnet.
left shoulder
The spikes have been changed to builder's parts. Painted with dot camouflage.
right shoulder
This is also painted with dot camouflage.
The heat knife is sprayed with clear orange after metallic paint.
camera gun
Since it is not included in the kit, I used the one from the forced reconnaissance type Zaku. In addition to using lenses from Haikyu Parts, the grips and other parts are mixed with other kits.
Work by Marcy
@ Marcy_stroke08 on Twitter