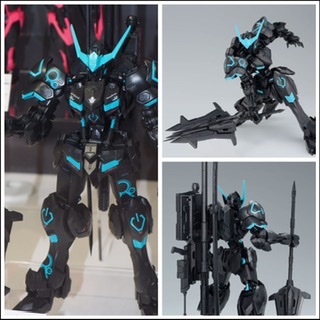 MG 1/100 Gundam Barbatos [Recirculation Color / Neon Blue], released on July 16, 2022 at Gundam Base stores (exhibition photos of completed samples released), full item description
On July 16, 2022, "MG 1/100 Gundam Barbatos [Recirculation Color / Neon Blue]" will be released at each Gundam Base store.
Description of item
MG 1/100 Gundam Barbatos is now available in a special color!
■ Comes with a special marking sticker for Eco-Plaric Circulation.
■ The Ahab reactor on the chest is equipped with a rotating gimmick for the first time as an MG.
■ The movable shaft built into the upper body allows the internal frame, cylinder, and armor to work together. This makes it possible to produce a dynamic pose.
■ The cylinder on the shoulder reproduces the mechanical structure that follows the movement of pulling out. You can express the aggressive pose of Barbatos.
■ The knee can move in conjunction with the frame and cylinder. By pulling out the parts on the back of the knee, the range of motion is expanded and a natural standing knee is possible.
[What is Recirculation Color]
Stylish coloring with a vivid neon color in the black born from circulation. The futuristic outfit is a symbol of a circulating future.
Price: 5,280 yen (10% including tax)