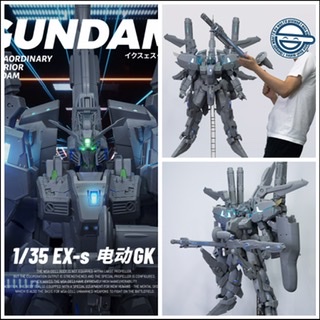 CORE CAST 1/35 MSA-0011[Ext] Ex-S Gundam Improved Version Full Resin Kit: many new images, info updated
CORE CAST CC
September 24, 2022
CORE CAST CC
1/35 MSA-0011[Ext] Ex-S Gundam Full Resin Kit Improved Version
The main improvements are ease of assembly and improved durability of the kit itself after completion.
The parts necessary for each unit are packed together,
Ease of assembly is improved by canceling unnecessary part division and consolidating into one part.
Newly designed metal parts are used for the joints, so the strength after assembly is improved.
On the other hand, some panel lines are omitted and etching is not included.
[September 25, 2022]
Temporary assembly effect photo update