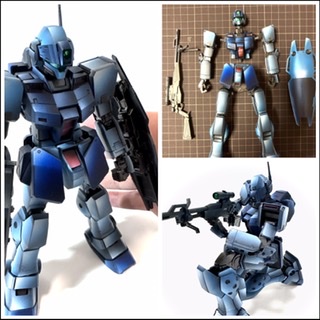 ニコボル's MG 1/00 GM Sniper II CG illustration style painting: images, info and credits
I painted MG GM Sniper II in an illustration style with base modulation!
As usual, I add light and dark to the base and add shadows and highlights.
Speaking of GM Sniper II, it's a sniper pose. It's a great kit with a wide range of motion. I'm afraid of peeling off the paint
Back shot… I like the feel of the hind legs. Prioritizing the appearance of light, there is no difference in brightness between the right and left sides.
pose. It's good to open. I also highlighted the eye cover and the scope. It's hard to understand, but I like it.
With a hand shot. However, the degree of brain bugs may be a little low. Thank you for watching until the end
Work by ニコボル
@ nicovol48 on Twitter