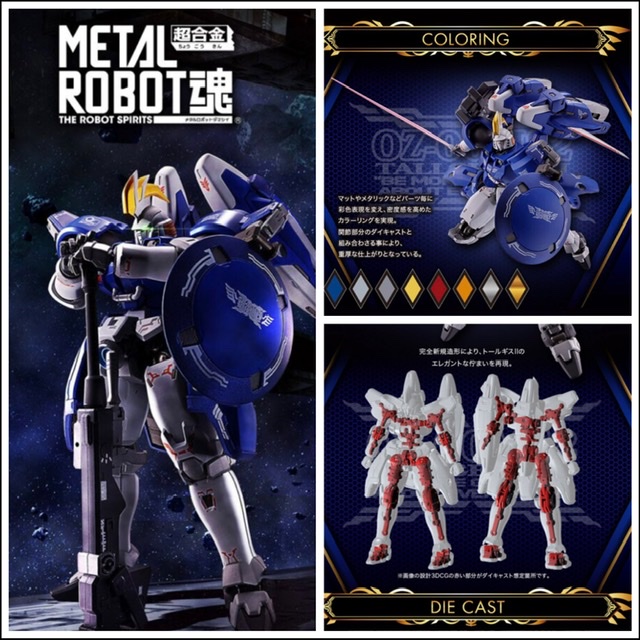 From 16:00 on April 14, 2023, orders for METAL ROBOT SPIRITS Tallgeese II will start at Premium Bandai's Tamashii web store. Full info contents, description and official images
Description of item
The OZ-00MS2 Tallgeese II was built exclusively for Treize Khushrenada, the leader of the World Nation.
As with the previous series, in addition to the heavy weight of the die-cast parts, a completely new model reproduces an elegant and heavy silhouette.
The barrel of the Dover gun is equipped with a telescopic mechanism, allowing you to reproduce the standing posture of the first sortie. A large number of movable points are provided on the connecting arm, realizing a structure that does not interfere with posing.
The ankle has a built-in pull-out mechanism that can be extended to expand the range of motion. The backpack vernier, which is the biggest feature, is deployed without replacement.
In addition, as an original gimmick of the METAL ROBOT Spirits, the side and rear skirts also have built-in deployment gimmicks.
In addition, as a bonus part, a beam trident effect for Altron Gundam is included, allowing you to faithfully reproduce the final battle. Commercialization with specifications that will be the definitive edition!
Main product contents
Body
3 replacement left wrists, 4 replacement right wrists
Dober Gun
Beam saber blade x 2
Beam saber handle x 2
Shield
Weapon effect for Altron Gundam
Various joints
Exclusive pedestal set
Main product materials
ABS, PVC, die-cast
Product size Overall height: about 140mm
Sales price: 18,150 yen (tax included)
Delivery date: Scheduled to be shipped in September 2023