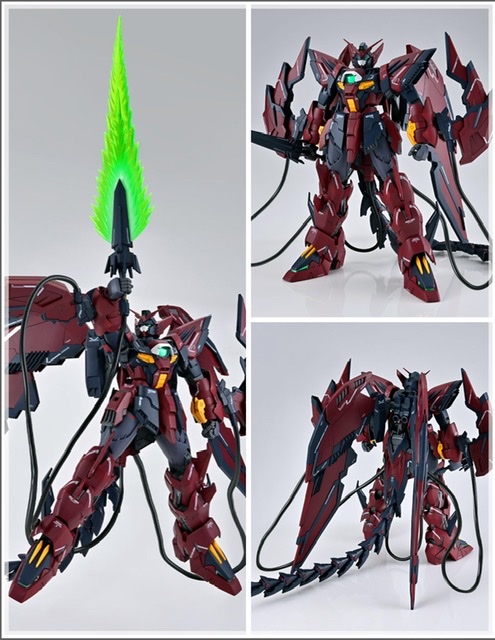 P-Bandai: MG 1/100 Gundam Epyon EW (Sturm und Drang equipment): release info, full item description and official images
Sales price: 7,480 yen (tax included)
Reservation acceptance start: 12:00 on August 28, 2023
Delivery date: Scheduled to be shipped in December 2023
Original:
2023年8月28日12時から、プレミアムバンダイのホビーオンラインショップで、「MG 1/100 ガンダムエピオン EW (シュトゥルム・ウント・ドラング装備)」の受注が開始されます。
Premium Bandai announces the release of the Master Grade Gundam Epyon EW with its Sturm und Drang equipment that was featured in the Mobile Suit Gundam Wing Endless Waltz: Glory of the Losers manga. 
The Sturm und Drang is an additional expansion equipment used by the Gundam Epyon after Zechs Merquise joins the White Fang. The smaller wing type devices equipped on its arms have similar technology to the Mercurius' Planet Defensors and can be used either on its forearms in defense mode, or attached to its beam sword in "Zweihandler Mode".
This kit comes with the original EW version of the Master Graded Gundam Epyon added with newly molded parts for the Sturm und Drang equipment. It is also completed with large beam effect parts for the Zweihandler Mode.
A sheet of Katoki Hajime designed decal is also included in the kit.