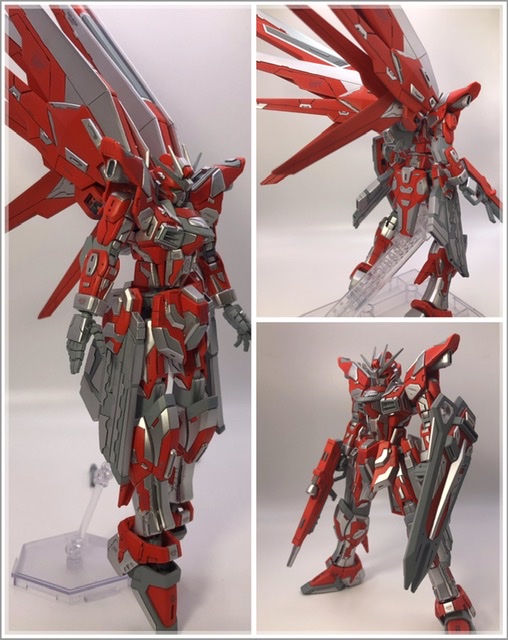 Custom work: HGCE 1/144 Freedom Gundam Test Ver. Images, info and credits
HG192.Freedom Gundam.
The concept this time is no mixing using other parts. The mixing work has continued since last year, so this time i mainly focused on style improvements and added details using putty, plastic boards, and stripes.
Why is the coloring mainly red?
I made this for the Red Team to participate in the last event. During production, I was busy with my personal life, so I couldn't meet the deadline. Therefore, I have decided to post this as a test device.
The colors used are red, stainless silver, and neutral gray.
Work by oyakopuramoderu on Twitter