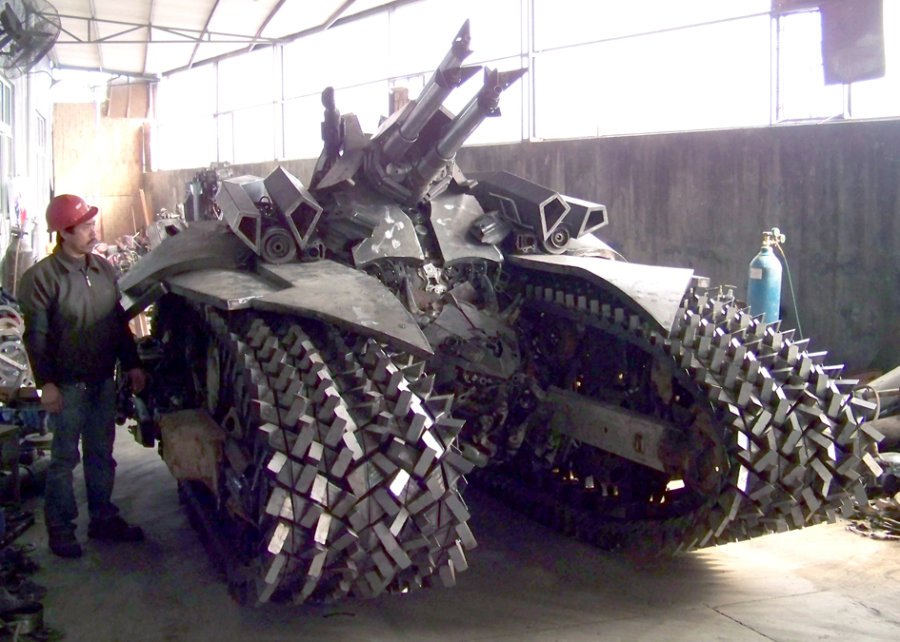 Transformers Megatron Tank by Metalcraft Factory in Huizhou, China!
Full Photoreview Big Size Images, Info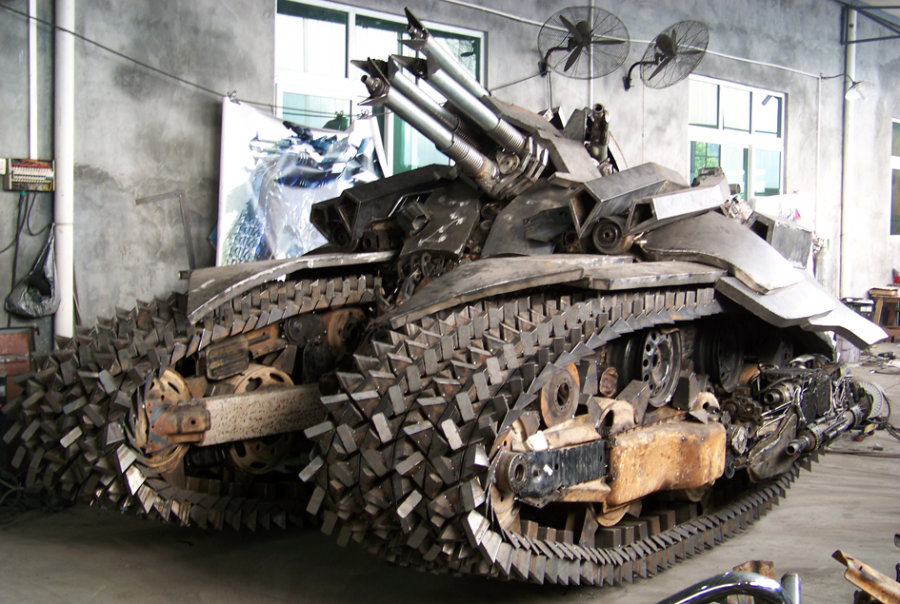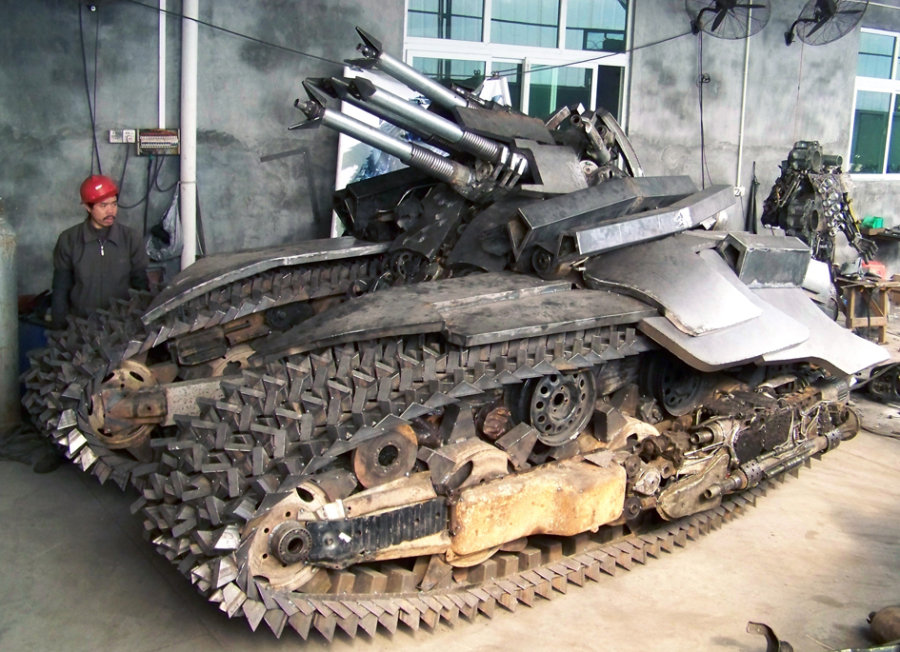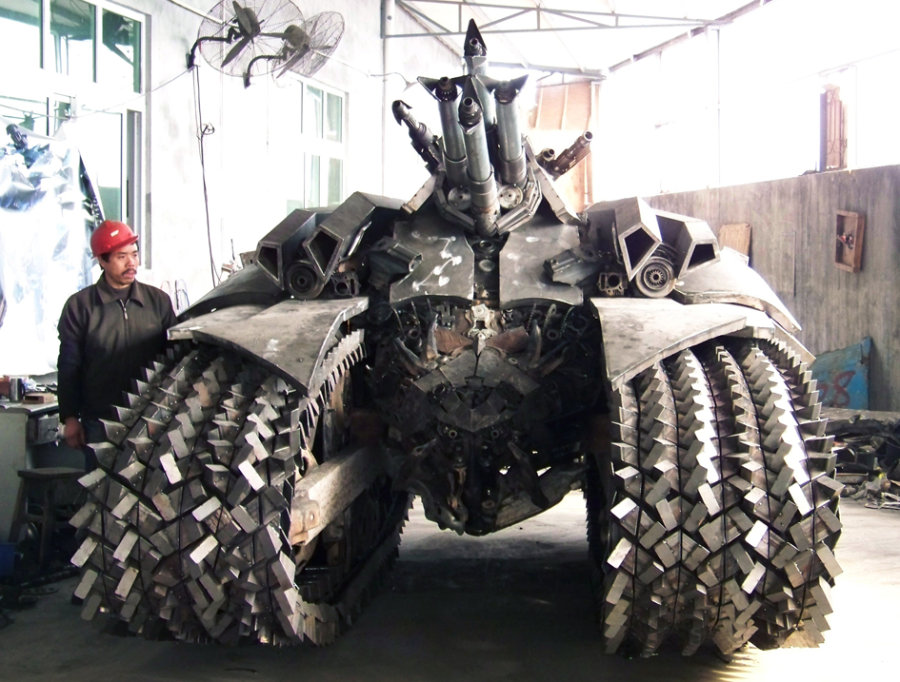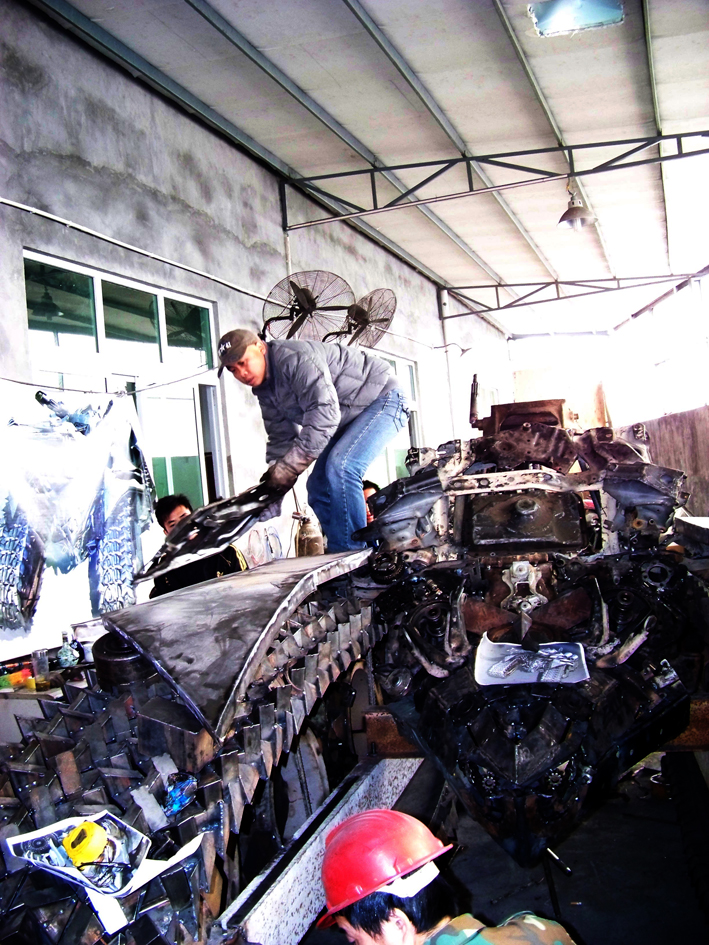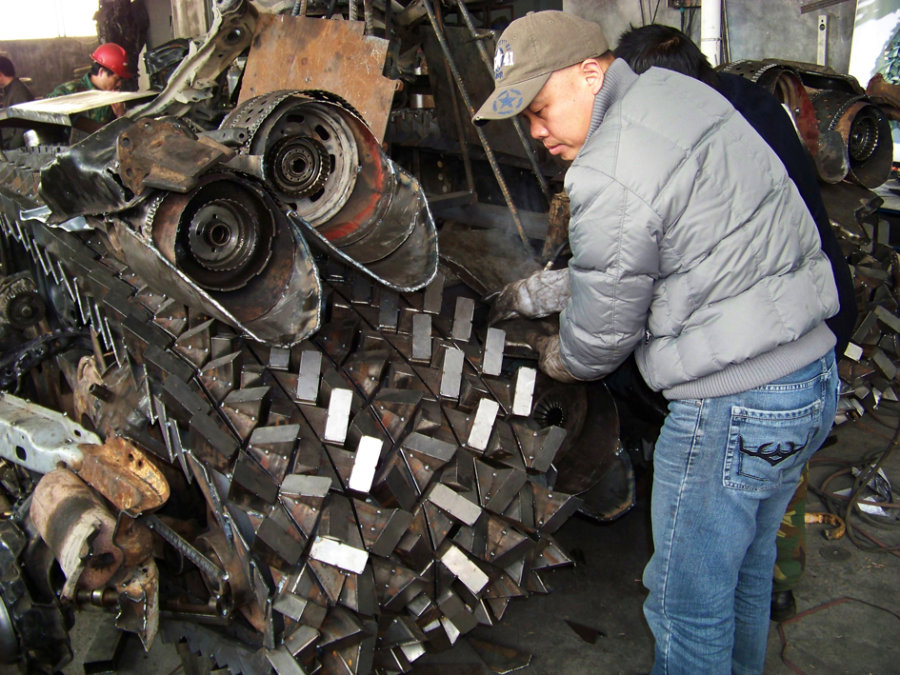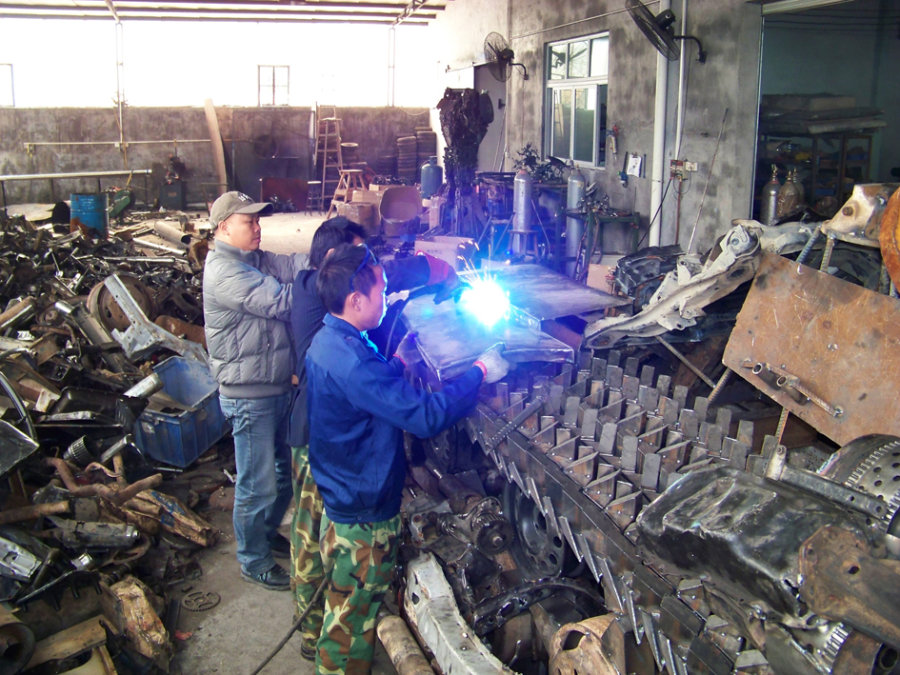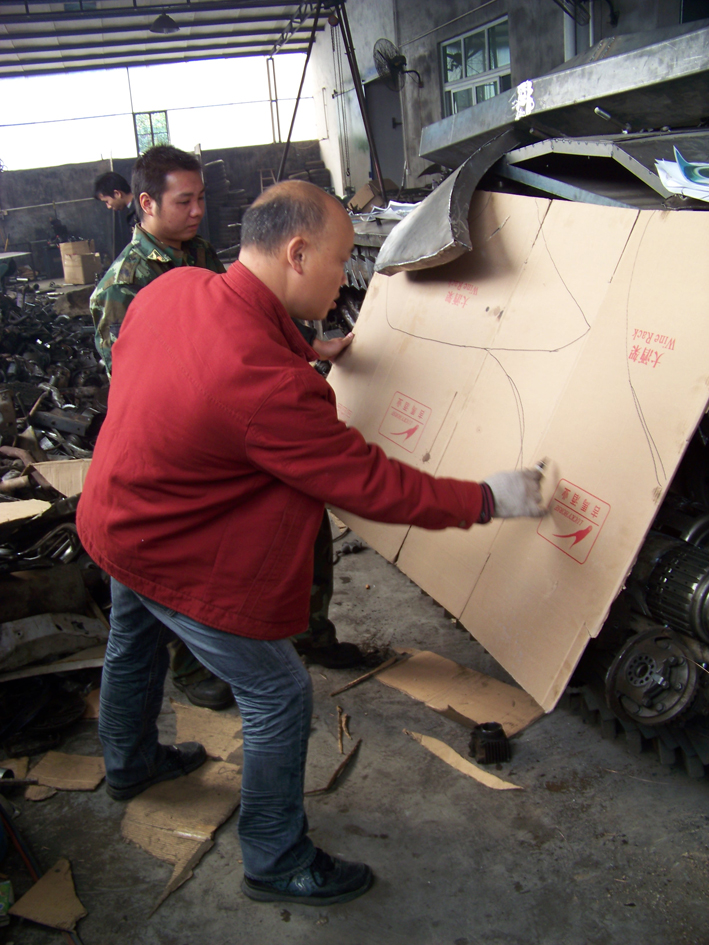 measuring 4.5 x 3.2 x 2.5 meters and weighing almost five tons, 'transformers megatron tank'
was created by jiang chen and yang junlin's 'wing wah' metalcraft factory in huizhou, china.
the tank is the most recent in a series of largescale works in the company's 'legend of iron' project,
including last year's megatron and a lifesize transformer that doubles as a wine rack.