News & Video: Fate/Zero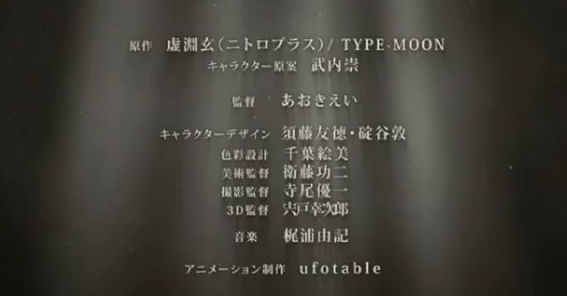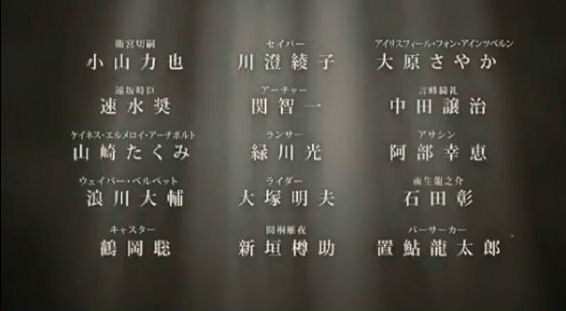 According to the latest issue of TYPE-MOON Ace magazine, an anime adaptation of Urobuchi Gen's novel 「Fate/zero」 has been green-lit for production. It will be handled by studio Ufotable and go on air in October 2011.
The storyline of Fate/zero takes place 10 years prior to the events of Fate/stay night, detailing the events of the 4th Holy Grail War in Fuyuki City. The War of the Holy Grail, pursuing the power of the "Holy Grail" which grants a miracle, this is a contest in which seven magi summon seven Heroic Spirits to compete for it. In that battle whose conclusion was postponed three times, now, the fourth war commenced again.
TVアニメ『Fate/Zero(フェイト ゼロ)』
【放送情報】
2011年10月放送開始予定
【スタッフ】(※敬称略)
原作:虚淵玄(ニトロプラス)/TYPE-MOON
キャラクター原案:武内崇
監督:あおきえい
キャラクターデザイン:須藤友徳・碇谷敦
色彩設計:千葉絵美
美術監督:衛藤功二
撮影監督:寺尾優一
3D監督:宍戸幸次郎
音楽:梶浦由記
アニメーション制作:ufotable
【キャラクター&キャスト】(※敬称略)
衛宮切嗣:小山力也
セイバー:川澄綾子
アイリスフィール:大原さやか
遠坂時臣:速水奨
アーチャー:関智一
言峰綺礼:中田譲治
アサシン:阿部幸恵
ケイネス・エルメロイ・アーチボルト:山崎たくみ
ランサー:緑川光
ウェイバー・ベルベット:浪川大輔
ライダー:大塚明夫
雨生竜之介:石田彰
キャスター:鶴岡聡
間桐雁夜:新垣樽助
バーサーカー:置鮎龍太郎