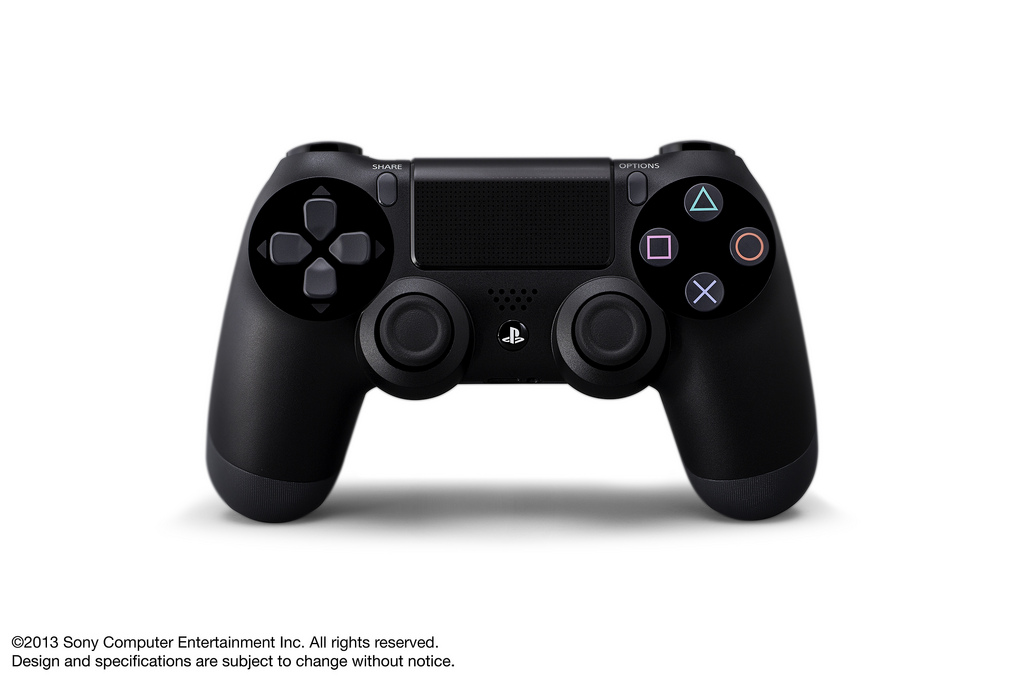 PlayStation 4: Ultimate Article with Full Info, Wallpaper Size Official Images & Links to all the articles & Videos posted during the offficial presentation.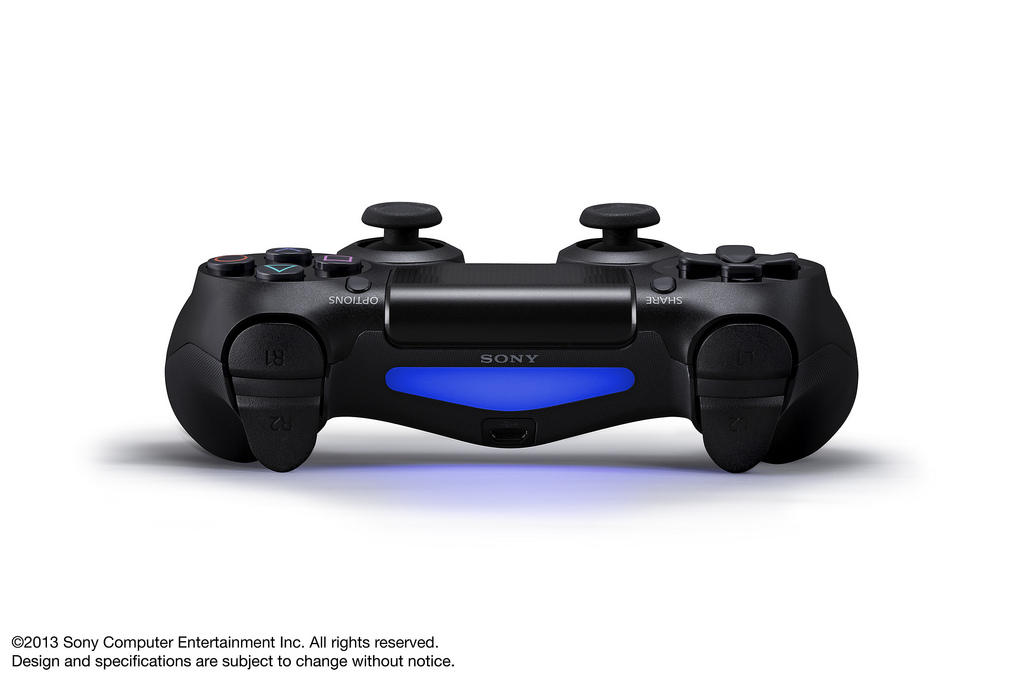 Sony officially unveiled its PlayStation 4 home console at its press conference on Wednesday. The console will contain the following specifications:
8GB unified system memory
X86 processor
Local storage HDD
"Enhanced PC GPU"
"Supercharged PC architecture"
Sony will release the console this "holiday 2013." Sony did not reveal a price for the new console.
Sony also displayed the DualShock 4 controller at the event. Its new features include a touch-sensitive area in the center, a "Share" button, and 3D positioning via an external camera device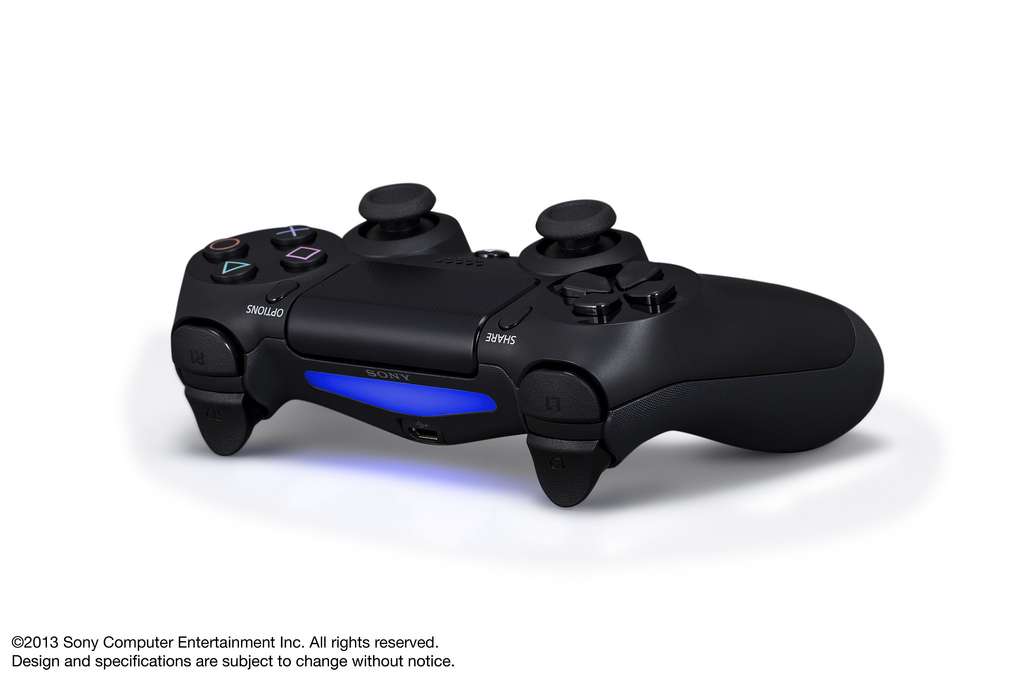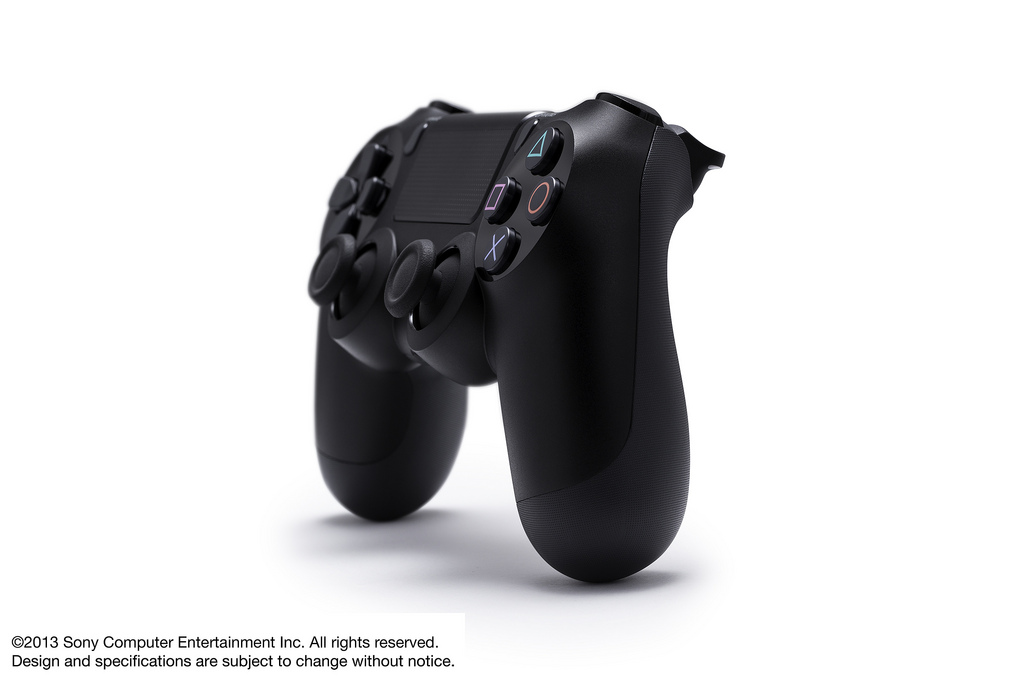 On the PS4, games can be downloaded a little at a time, with the first batch of data downloaded to allow users to start playing while the rest of the game downloads in the background. Updates and downloads can also take place while the console's main power is off. The console will also provide players with a more social experience, with users real names available on their profiles as well as traditional anonymous aliases.
Sony confirmed that the new console will use Gaikai's cloud network services. David Perry, Gaikai's founder and CEO, revealed during the presentation that Gaikai and Sony are going to partner with Facebook and UStream to create "the first social network for gaming." With the "Share" button on the controller, players can "broadcast" their gameplay live to friends. Friends can also offer tips, chat with players, and even take over for players while players are broadcasting their game. Perry also noted that friends might be able to give players health, maps, or other items online in a game's "director" mode. Perry added that players will also be able to use "remote play" to play their PS4 games instantly on the PlayStation Vita.
Perry also noted that PS3 games will not be natively compatible on the PS4, although Sony is working with Gaikai to in the future make PS3, PS2, and PSOne games available to play on the PS4 via Gaikai's cloud network service.
Perry also revealed that the PS4 will include apps for Netflix, Hulu Plus, Amazon, Facebook, and Crackle, among others.
CAPCOM's Yoshinori Ono revealed a new game engine titled "Panta Rhei" at the conference, and he showed clips from a tentatively-titled deep down fantasy action game.
Square Enix's Chief Technology Officer Yoshihisa Hashimoto again showed Agni's Philosophy, its Final Fantasy technology demo of its Luminous Studio engine, but this time with the demo running on the PS4. Final Fantasy brand director Shinji Hashimoto additionally revealed that Square Enix is developing a Final Fantasy title for the PS4, and said more details will be revealed at this year's E3.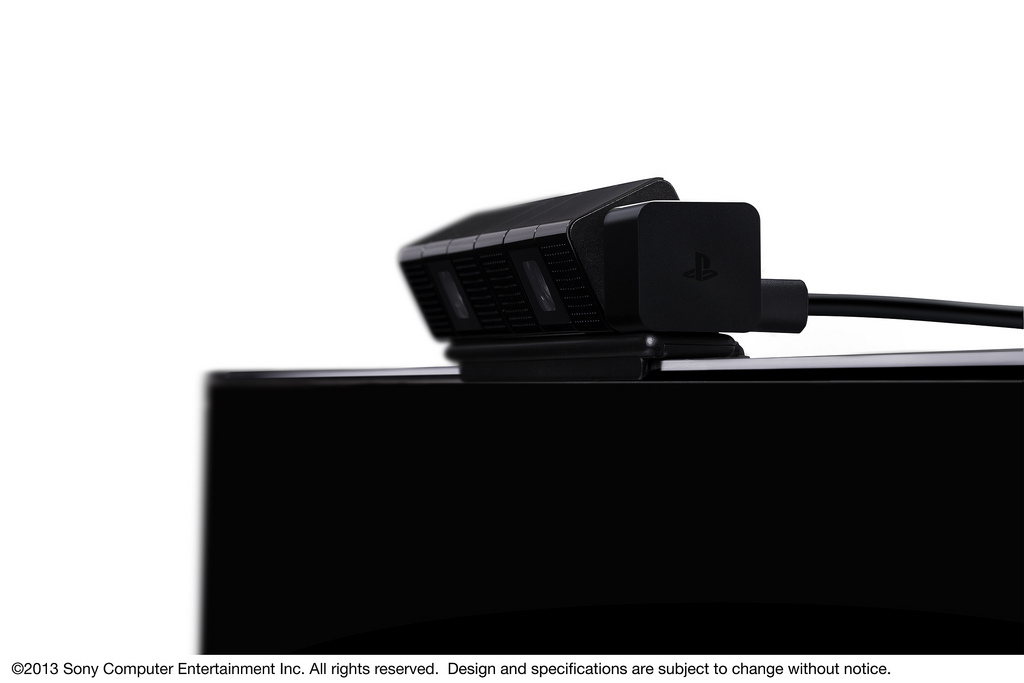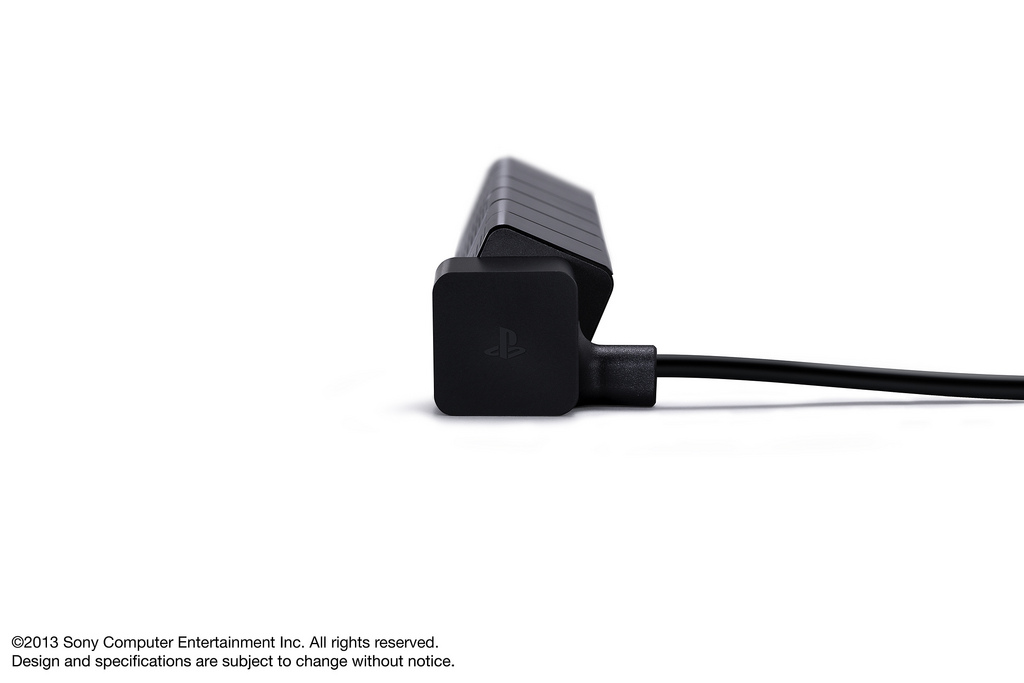 Other video games announced at the presentation for the console include:
Sony Computer Entertainment's Knack (directed by Mark Cerny)
Guerrilla Games' Killzone: Shadowfall
Evolution Studios and Sony Computer Entertainment's Driveclub
Sucker Punch's Infamous: Second Son (PS4 exclusive)
Jonathan Blow's The Witness (to debut first on PS4)
Ubisoft's Watch Dogs
Blizzard Entertainment's Diablo 3 (will also be available on the PS3)
Activision and Bungie's Destiny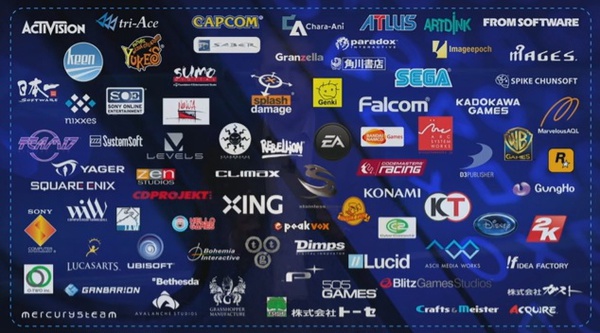 Sony also revealed a list of game developers that are "on board" with the PS4, including Atlus, Mages, Idea Factory, Acquire, Kadokawa Games, Namco Bandai Games, Nippon Ichi Software, Atlus, From Software, Spike Chunsoft, D3Publisher, Grasshopper Manufacture, Marvelous AQL, and Arc System Works.
One PlayStation 4 Developer Has Seen The Future
There's A PlayStation 4… Trailer
Next-Gen Screenshots Show A Little Killzone Murder On The PS4
First Official Pics Of The PlayStation 4's New Controller & Camera
Why Were There No Women Presenters At The PlayStation 4 Event?
Why Didn't We See The Actual PlayStation 4 Tonight? Sony's Boss Explains.
PlayStation 4 Tech Specs Released
Behold, The Dazed Aftermath Of The PlayStation 4 Event
Detailed Specs On The PS4's New Controller And Camera
Diablo III Fans Are Not Reacting Well To The Game's PS4 Announcement
Anyway….  i have to thanks so much Kotaku Team for all these articles, so if you haven't read yet, read now 😉
source: animenewsnetwork and for all the links: Kotaku