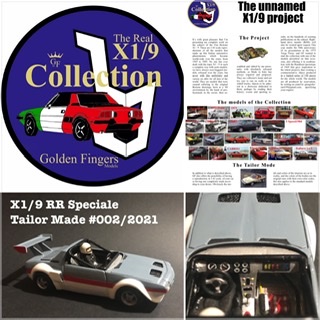 The Ultimate 1:43 Fiat X1/9 car collection: full info in English and Italian, images.
It's with great pleasure that I'm presenting my complete work on the subject of the Fiat Bertone X1 / 9. These are 1:43 scale reproductions of all the models that made up this Italian automotive phenomenon, which became worldwide over the years, from 1969 to 1989. No one has ever dealt with the topic X1 / 9 in such a complete way with scale models, we have always seen haggard models, released over the years, but never with this uniformity and variety on offer for all fans of the world.
They are models that were created referring to the original Bertone drawings, born in a 3D environment by the hand of professionals in the sector, then assembled and edited by me personally with absolutely artisanal methods, as Made in Italy has always required and proposed.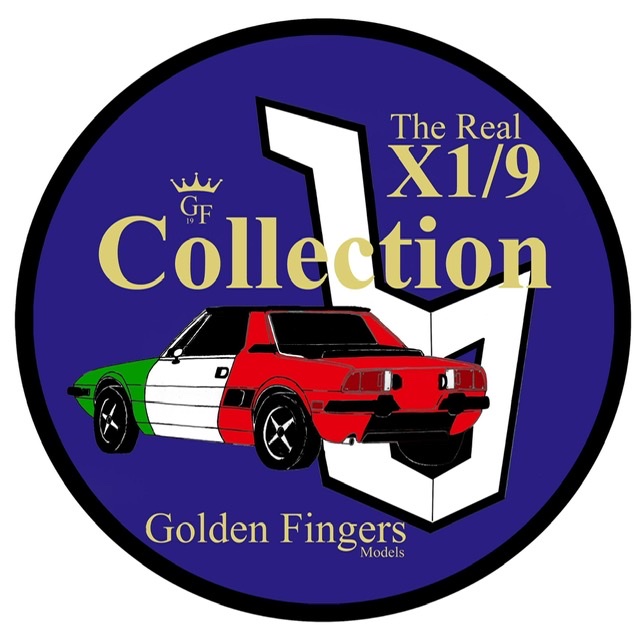 They are collector's items and not toy cars to run on walls or downhill tracks; objects to be admired in a showcase dedicated to them, perhaps by reading their history events and sporting results, on the hundreds of existing publications on the subject.
Right-hand drive models (RHD) will also be created upon request.
This year marks the 50th anniversary of its presentation at the 1972 Targa Florio, and GF wanted to start the collection with one of the models presented on that occasion, also offering it in combination with the Runabout (prototype of 1969 that gave inspiration to the whole project), thus creating a commemorative object produced in a limited series of 100 pieces for the whole world.
The models are all produced by reservation, by writing an email to: giorgioferrari199@gmail.com
specifying your request.
We are also on Facebook: https://www.facebook.com/GoldenFingers19/
In addition to what is described above, GF also offers the possibility of having a reproduction, in 1:43 scale, of your car or having one completely made according to your desire. Obviously the motifs and colors of the interiors are as in reality, and the colors of the bodies are the original ones with their own color codes; this also applies to the standard models described above.
Here is the second born: X1/9 RR (Roadster Racing) Speciale Tailor Made #
002/2021, inspired by American racing cars and an Abarth replica seen in Japan, with the addition of the Dallara wing; it is the fusion of various styles, here even more thrusting than the # 001 which is clearly inspired by Dallara as well as American racing cars. Also for this 1:43 scale model, 90% of the work had to be used for self-construction.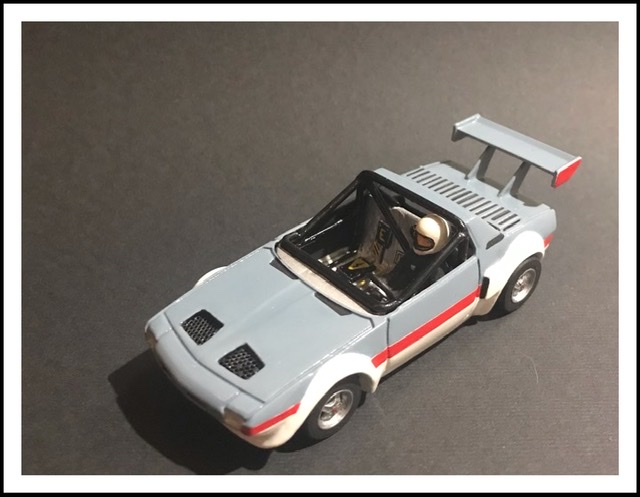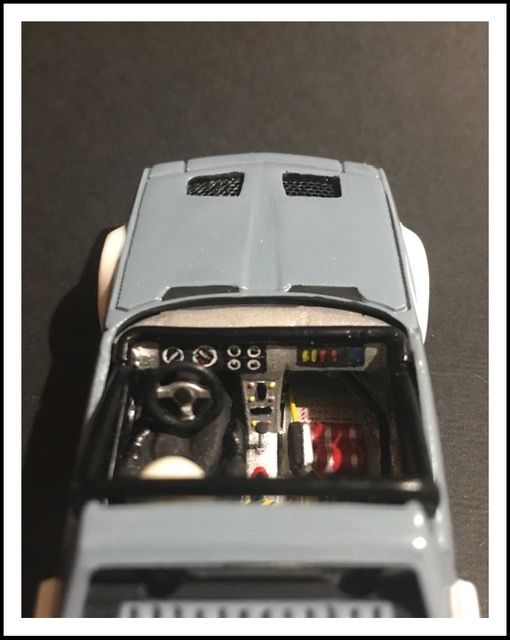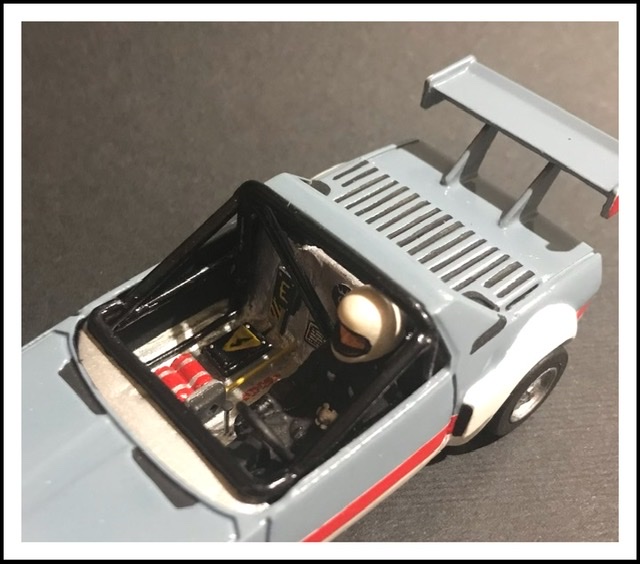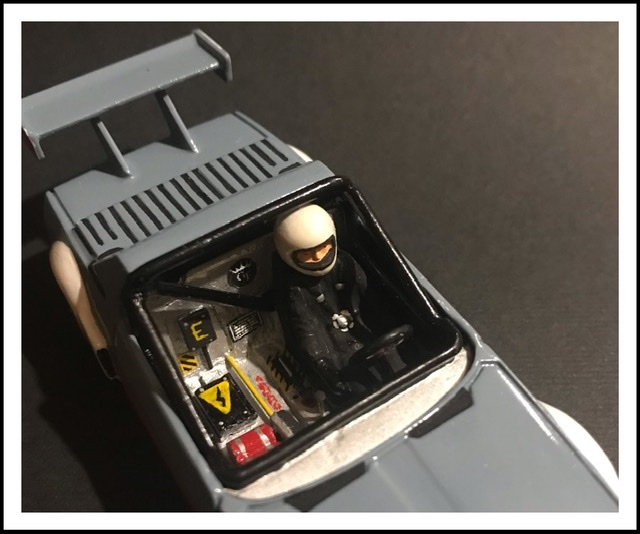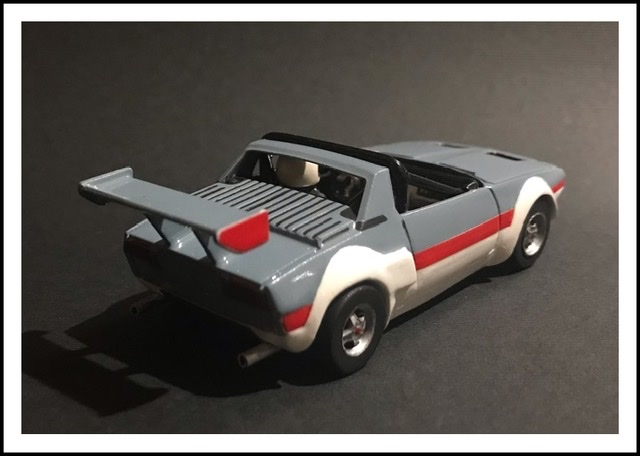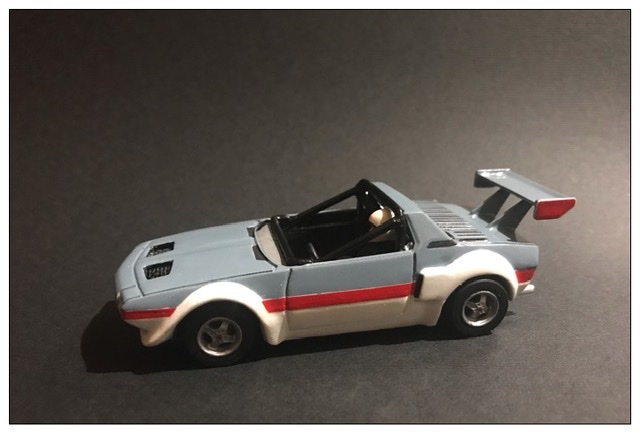 E' con immenso piacere che sono a presentarvi la mia opera omnia in materia di Fiat Bertone X1/9. Trattasi delle riproduzioni in scala 1:43 di tutti i modelli che hanno costituito questo fenomeno automobilistico italiano, nel corso degli anni, dal 1969 al 1989, diventato mondiale. Nessuno mai ha trattato l'argomento X1/9 in maniera così completa con dei modelli in scala, si sono sempre visti modellini sparuti, usciti nel corso degli anni, ma mai con questa uniformità e varietà d'offerta per tutti gli appassionati del mondo. Sono modellini che sono stati creati facendo riferimento ai disegni originali della Bertone, nati in ambiente 3D per mano di professionisti del settore, poi assemblati e curati nel montaggio da me personalmente con metodi assolutamente artigianali, come il Made in Italy richiede e propone da sempre.
Sono oggetti da collezione e non macchinine da far correre sui muri o nelle piste in discesa; oggetti da ammirare dentro una vetrina a loro dedicata, magari leggendone la storia, le vicende ed i
risultati sportivi, sulle centinaia di pubblicazioni esistenti in materia.
Saranno creati su richiesta anche modelli con guida a destra (RHD)
Quest'anno ricorre il 50° Anniversario dalla sua presentazione alla Targa Florio del 1972, e GF ha voluto dare inizio alla collezione proprio con uno dei modelli presentati in quell'occasione, offrendolo anche in abbinamento con la Runabout (prototipo del 1969 che diede ispirazione a tutto il progetto), creando così un oggetto commemorativo prodotto in serie limitata a 100 pezzi per tutto il mondo.
I modelli sono tutti prodotti su prenotazione, scrivendo una mail a:
giorgioferrari199@gmail.com
specificando la propria richiesta.
Pagina Facebook:
https://www.facebook.com/GoldenFingers19/
I modelli della Collezione
Runabout
1972 Press
1973
1974
1974 USA
1975
1975 USA
Corsa
Lido
Serie Speciale
5 Speed 1980
1981
LTD
IN e VS
1986
1987
1988
1989
1989 USA
3 Posti
Cabrio
Superlight
Abarth Stradale
Dallara 1 e 2
La modalità Personalizzata
In aggiunta a quanto descritto sopra, GF offre anche la possibilità di avere la riproduzione, in scala 1:43, della propria auto oppure di averne una completamente fatta secondo il proprio desiderio.
Ovviamente i motivi e le tinte degli interni sono come nella realtà, e i colori delle carrozzerie sono quelli originali coi propri codici colore; questo vale anche per i modelli standard descritti sopra.