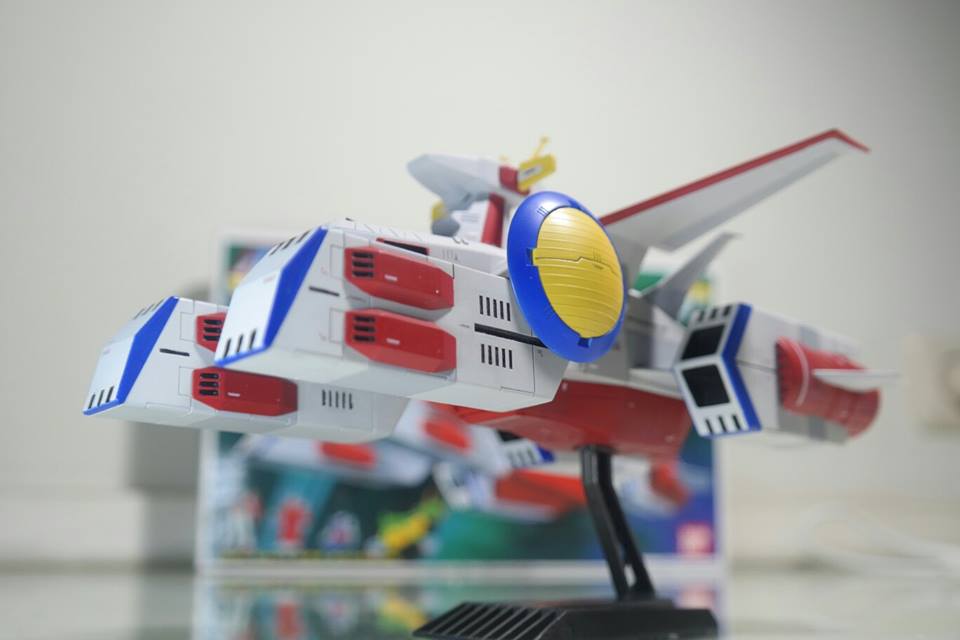 1/1200 [Vintage Kit] White Base:
Modeled by Randy Wu [Indonesia].
Photoreview Big Size Images, Info
Hi Goodmorning , Mr Fabrizio
Allow me to introduce myself in minute
My name is Randy Wu. I was born in Yogyakarta.Indonesia.
I have a nice hobby and that's collecting toys (Included Gundam) and i have a photo gallery  in my facebook account.
You can visit them later and now i just want to share my latest works in your blog
it's a vintage kit reissue from bandai.
Here's the detail:
Name: Whitebase
Original : Gundam (First)
Scale: 1/1200
Series: 1/1200 vessels
Manufacture: Bandai
Release date: 1980
price: 1,000 yen
That's all and i would say thank you for your attention. Good Morning Mr. Fabrizio. Nice to see you