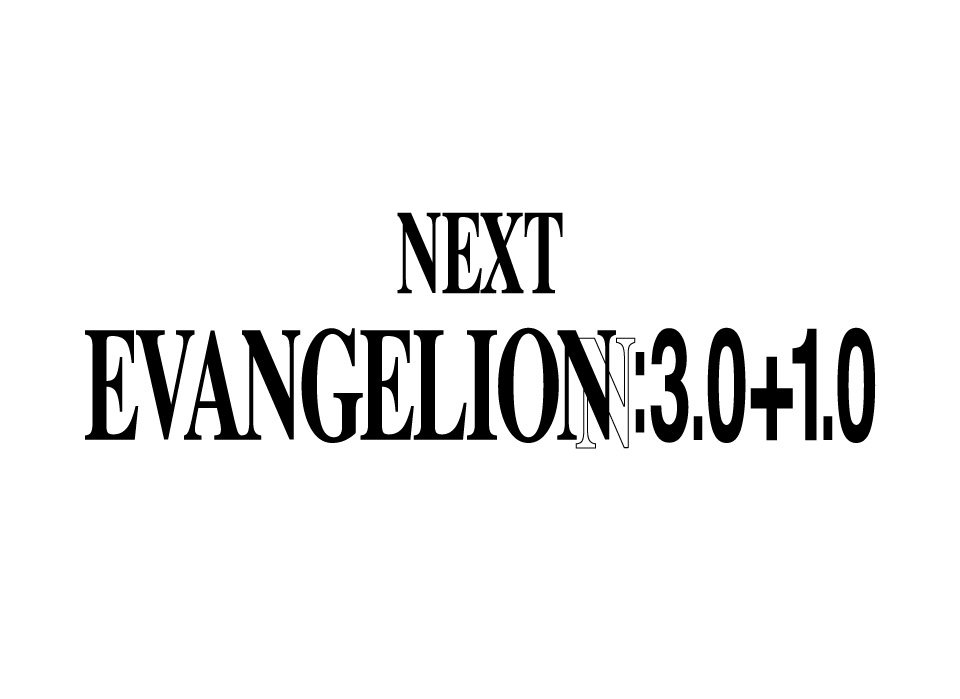 Evangelion: 3.0+1.0 the title of the next Evangelion animated film, will likely spark all sorts of speculation among fans of the series.
The surprising news was revealed Sept. 5 after the first Japanese airing of "Evangelion: 3.0: You Can (Not) Redo," the third installment in the four-part film reboot series. The airing followed broadcasts of the first two installments, "Evangelion: 1.0: You Are (Not) Alone" and "Evangelion: 2.0: You Can (Not) Advance," which hit the small screen on Aug. 22 and 29, respectively.
The third movie also aired with a TV edition of "A Giant Warrior Descends on Tokyo," a live-action "tokusatsu" special effects short film originally bundled with the theatrical release of "3.0."
After the airing of the film, text images appeared that read: "Next" and "Evangelion: 3.0+1.0." The same logos were featured on the anime's official website. But no further details, including the release date, were unveiled.
The title suggests that the movie will be the next installment following the first three movies each numbered "1.0," "2.0" and "3.0."
The "Evangelion" film reboot project, which is based on the "Neon Genesis Evangelion" animated TV series directed by Hideaki Anno, was originally announced as a three-part series before the fourth film was added. But what is confusing is the fact that the title of the fourth installment was previously called "Shin Evangelion Gekijoban: II" (New Evangelion theatrical edition: II). It remains a mystery whether the title was simply altered to "3.0+1.0" or there would be a new development.
The numbering also seems to show that the next installment will not be the fourth in the series but a compilation of the "3.0" and "1.0" films. There is also a possibility that it would be a story bridging the two movies.
While the new title keeps fans mystified, it is certain that it successfully captured their attention.
Translated by The Asahi Shimbun from the website of Anime Anime Japan