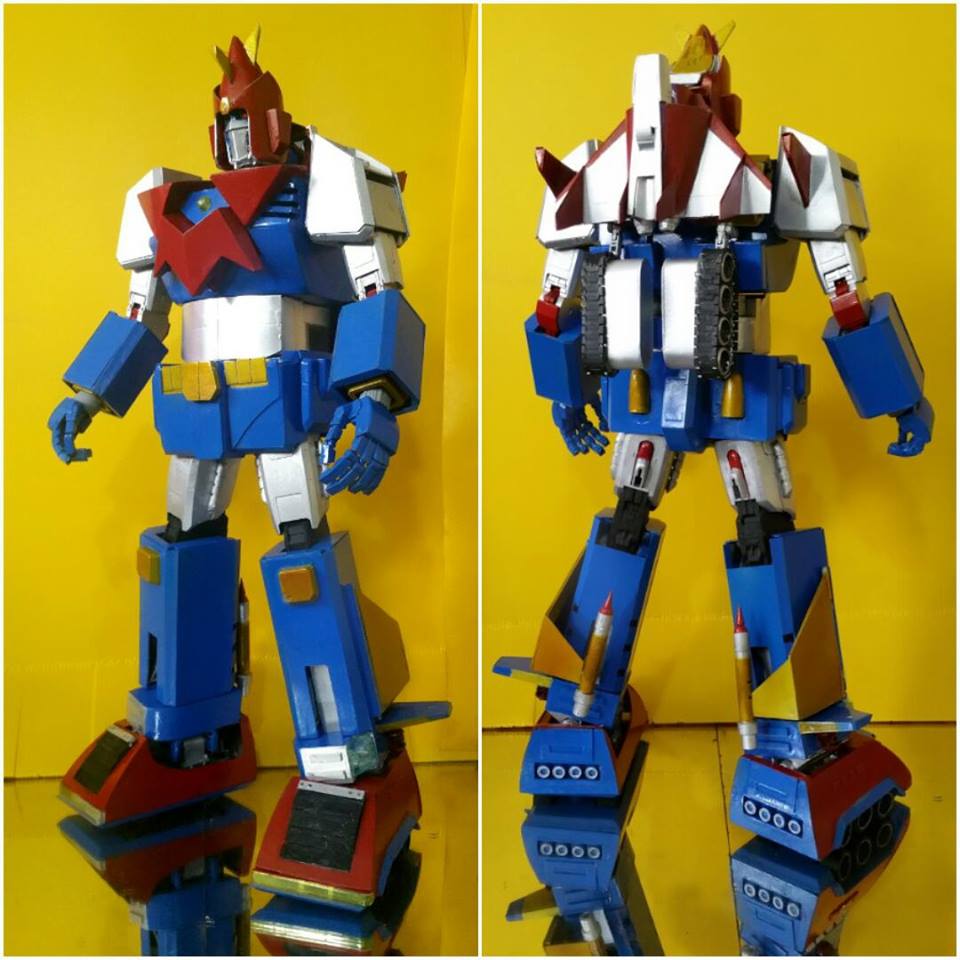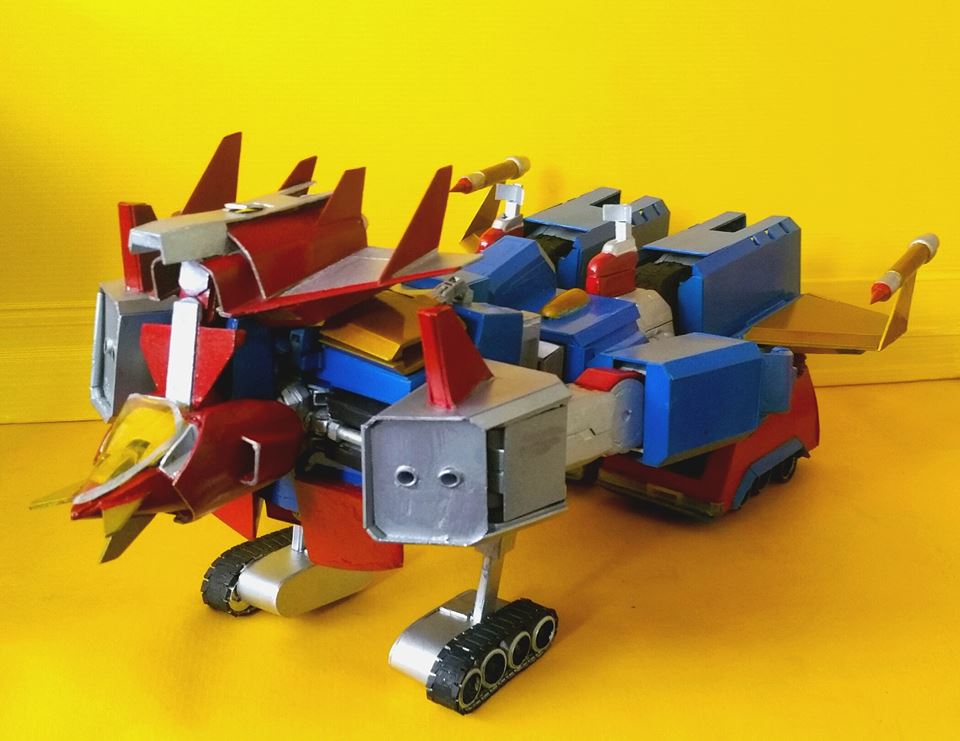 Arvin Angeles's AMAZING FULL CUSTOM VOLTES V
from MegaSize Rx-78 Gundam:
Photo Review, Full Eng Info
Images sent via email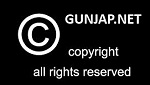 FROM THE MODELER:
Hi Fabrizio,
How's your birthday? hope you had fun.
Here are the pictures in zip. I placed the descriptions below.
Hope you can feature it. Thanks a lot.
(#0 TITLE.jpg)
custom Voltes V from MegaSize Rx-78
(#1 START.jpg)
Started building the Frigate legs with Tamiya Plaplates
(#2 Frigate.jpg)
cutting a hole using a Hobby Saw for Frigate tower
(#3 Bomber.jpg)
Cut the main body for Bomber, which is the arms.
(#4 Panzer.jpg)
Made the cockpit from MG Guntank
(#5 Lander.jpg)
Wheels are from MG Guntank. and still can roll after installing.
(#6 Bomber upgrade.jpg)
Upgraded the Bomber cockpit using a Double ZZ corefighter
(#7 Fingers.jpg)
Created an articulated fingers using Evergreen Styrene tubes & Kotobukiya MSG joints
(#8 LED Top Compartment.jpg)
Installed LED on chest & eyes. tested the compartment for the Top weapons.(#9
(primed.jpg)
After sanding, it was finally primed.
(#9 Crewzer & Lander.jpg)
Head = volt Crewzer and Feet = volt Lander
(#10 Bomber & Panzer.jpg)
Arms = volt Bomber and Chest = volt Panzer
(#11 Frigate.jpg)
Legs = volt Frigate
(Features.jpg)
Features folding Crewzer for 1st launch scene. Sword of Heaven chest, Opening belt buckle for Grand Fire, opening stomach for Electromagnetic Top
I also created all the voltes V weapons:
(Sword of Heaven.jpg)
The Sword of Heaven or TenKuKen or also known as Laser Sword. The "V" on sword came from, and has a magnet to attached to the chest.
(Electro Magnetic Top.jpg)
The Electromagnetic Top and Electromagnetic Whip.
(Chain Knuckles.jpg)
The Chain Knuckles. Made from real chains and knuckles made from plaplates
(Finger Missile.jpg)
The Gatling Missiles or Finger Missiles. Attached by magnet and can detach individually.
(voltes Bazooka.jpg)
voltes Bazooka with removable bullet.
(upgrade compartment.jpg)
Compartment for voltes V upgrade that was given by the Mechanical Eagle
(tank mode perpective.jpg)
(tank mode side.jpg)
(tank mode back.jpg)
Tank Mode feature same as Popy or Godaikin DX toy and SOC GX-31
(Custom figures.jpg)
with customized figures for pilots, and painted cars.
(Voltes Team.jpg)
Features opening cockpit doors with pilots
(height.jpg)
total height of MegaSize voltes V is 45.5cm or approximately 18inches
Construction time : From September 9 2014 – September 9 2015
Primed & Painted: September 2 2016 – September 9, 2016
my facebook is www.facebook.com/arvinangeles2000
Thank you very much,
Arvin