Gundam Girls Generation RAIN MIKAMURA from G Gundam Series is here!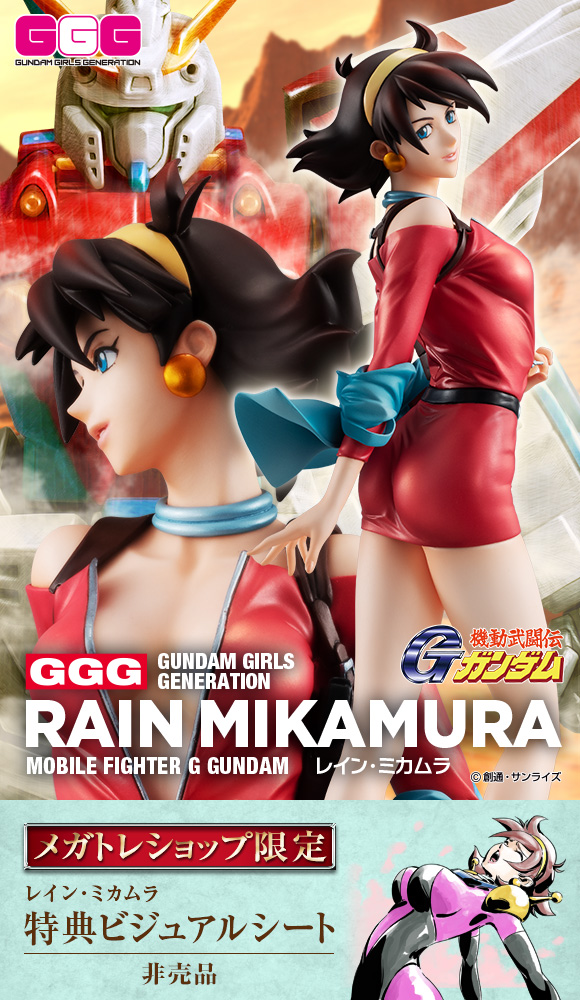 GGG 機動武闘伝Gガンダム レイン・ミカムラ
Suggested retail price
¥ 11,000 (excluding tax)
Release date
Late April 2020
[PB/MEGATORE SHOP Limited Edition]
Translated from Japanese:
From "Mobile Fighter G Gundam" on the 25th anniversary of the broadcast, the heroine Rain Mikamura appears in Gundam Girls Generation (GGG).  The figure is approximately 21cm in height, and the familiar costumes in the play are three-dimensionalized with outstanding proportions.  Fan's eyes will be nailed to the open chest where you can see the charm of adults.  G Gundam's world view will be revived by displaying it as a pair with the separately sold Gundam Guys Generation Domon Kash.
https://www.megahobby.jp/products/item/2978/
Skip back to main navigation