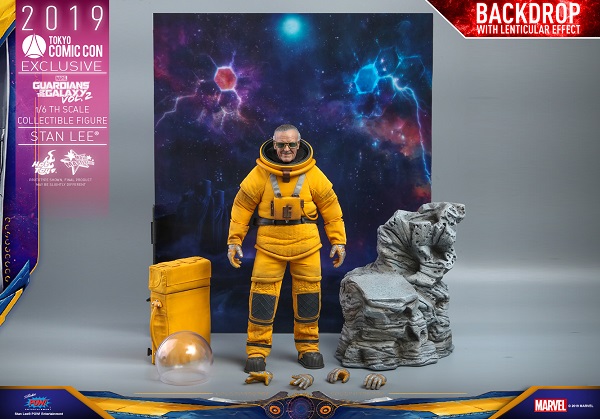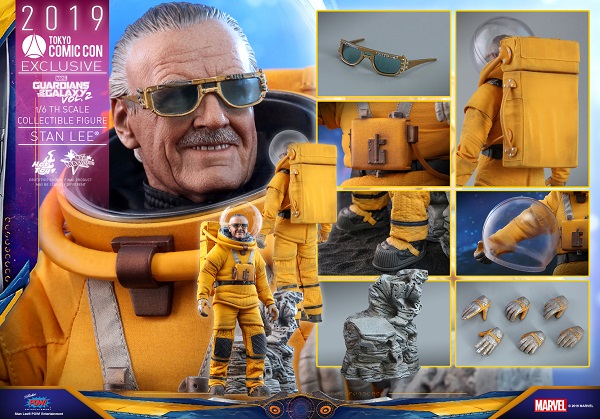 Movie Masterpiece 1/6 Scale Fully Poseable Figure: Guardians of the Galaxy Vol.2
Stan Lee [with Bonus Cosbaby]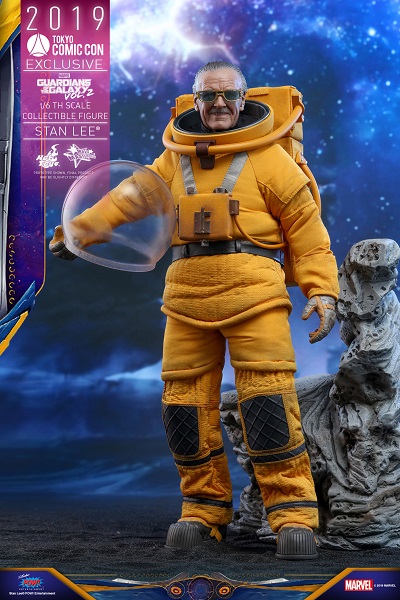 November 22 (Friday)-24 (Sunday), 2019 will be held at Makuhari Messe
Pop culture event "Tokyo Comic Con 2019".
This year, Hot Toys will be exhibited!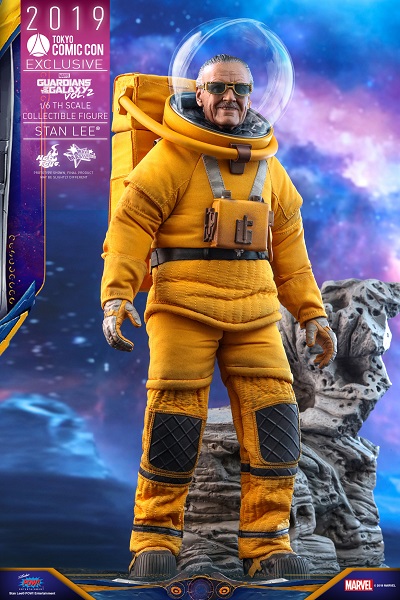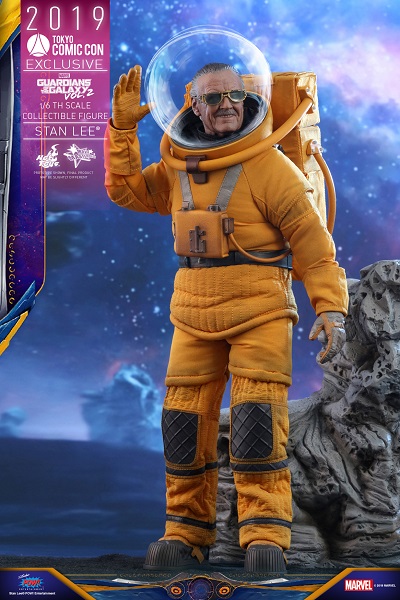 Price: 38,000 (tax included)
Scheduled to be released on November 22, 2019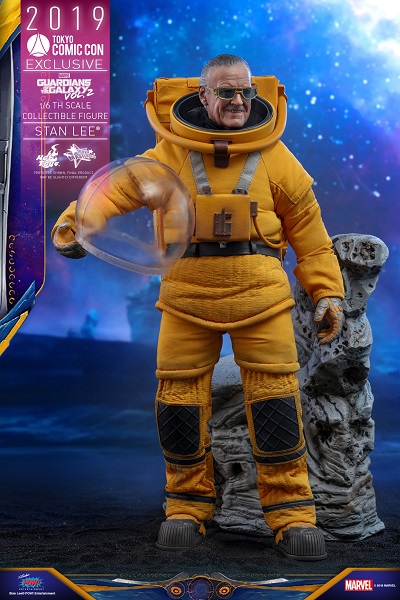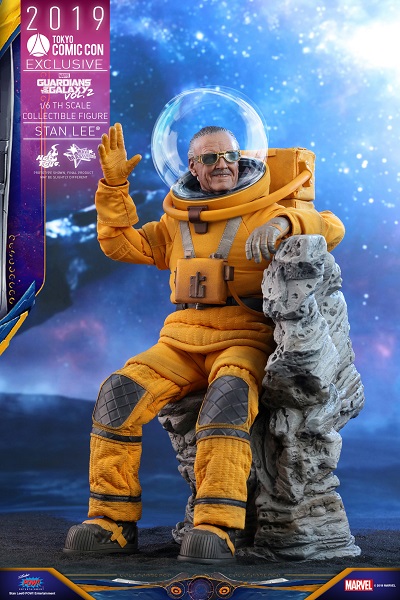 The legendary creator, Stan Lee, who gave birth to a number of Marvel heroes who appeared in the "Movie Masterpiece" series of Hot Toys and cameo appeared in Marvel 's blockbuster action movie "Guardians of the Galaxy: Remix" With Cos Baby] is the lineup. In Japan, it will appear as a limited item for "Tokyo Comic Con 2019" to be held from November 22 (Friday) to November 24 (Sunday), 2019!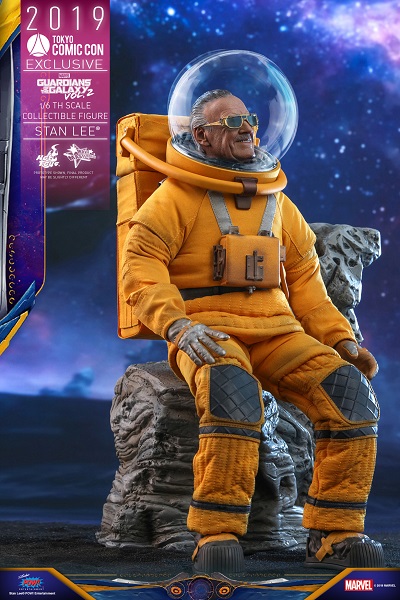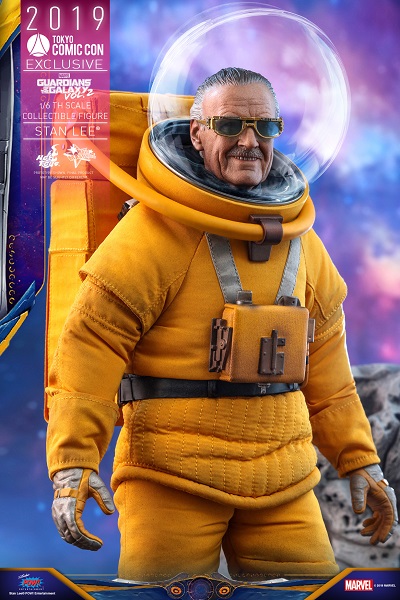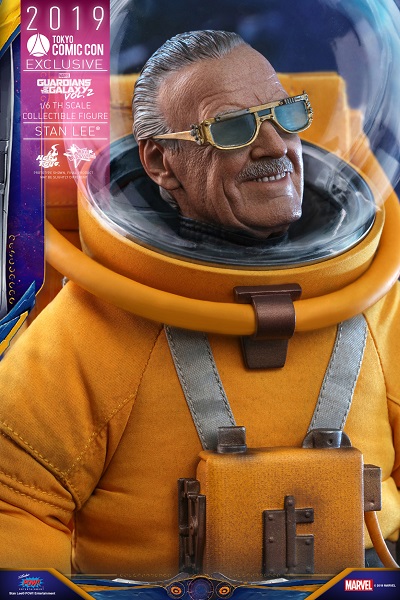 Since the 1960s, Marvel has been responsible for numerous original proposals such as "Fantastic Four", "Hulk", "Iron Man", "Spider-Man", "X-MEN". Stan Lee is also called "Father of Super Heroes" who brought about a major change in comics by the technique of "introducing the real world into fiction". Cameo appeared in the Marvel movie, and has been loved by fans for many years with an unchanging smile. Even after he passed away on November 28, 2018, his works and words remain in the hearts of fans all over the world. In this work, "Guardians of Galaxy: Remix" is selected from many memorable cameo appearances. In space, he continues to talk to the character he co-produced in the 1960s, the watcher of the universe, and recreates an impressive scene claiming that there is still a lot to talk about!
Stan Lee, who appears in "Guardians of the Galaxy: Remix", is three-dimensionalized as a high-end 1/6 scale figure with a total height of about 31 cm and more than 30 locations. To reproduce the wrinkles, skin texture, gray hair, and wrinkles that have piled up annual rings, each one is painted with hand paint. The volumey, retro yellow space suit is elaborately detailed, with a focus on details and materials. Sunglasses, helmets and backpacks are removable. If you use a variety of replacement hand parts, you can produce a variety of situations. The pedestal is a special specification that reproduces the rocky asteroid. In addition, a backboard with the image of outer space with the watchers in the background is included. The backboard has a lenticular specification, and depending on the viewing angle, spaceships of rockets passing through two jump points will appear.
In addition, this item limited to "Tokyo Comic Con 2019" comes with [Cos Baby] "Guardians of the Galaxy: Remix" [Size S] Stan Lee as a bonus figure! Stan Lee's Cosbaby, which is three-dimensional as a bobblehead figure with an overall height of about 10 centimeters, is only available to those who have purchased this set in Japan!
Stan Lee, a legend that continues to shine in the hearts of fans. A special set that Hot Toys made with love and respect in honor of his great achievements in the comic and movie industries is a gem that can only be obtained at Tokyo Comic Con 2019!