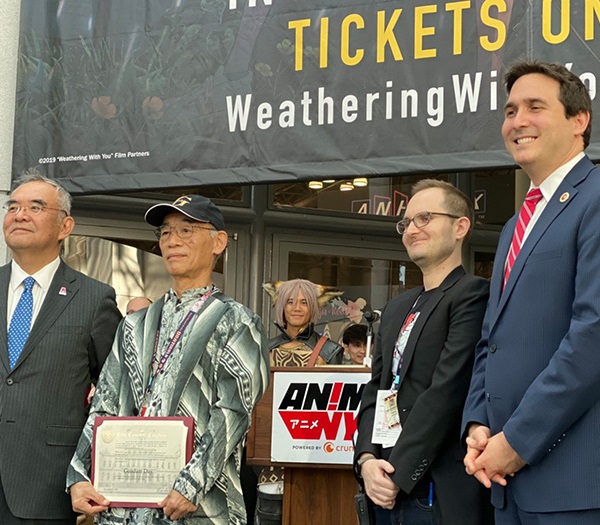 At the opening ceremony of Anime NYC which opened in New York, USA on November 15 (Friday), Parliament member of the New York City Council announced that November 15 will be Gundam Day, for 40 years In recognition of the achievements of the Gundam Series, Director General Yoshiyuki Tomino was commended.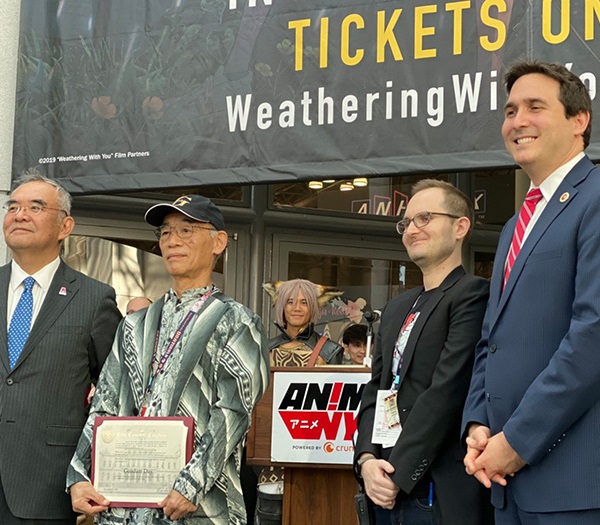 The photo is Mr. Yamanouchi, the Ambassador of Japan to New York, Peter Tatara of Anime NYC, Congressman Karos and Director Tomino.
Anime NYC is New York's largest anime event to be held at the New York Javitz Center for three days from November 17 (Friday) to 19 (Sunday). Anime fans and creators from all over the United States gather to hold various events such as exhibitions, screenings, and sales.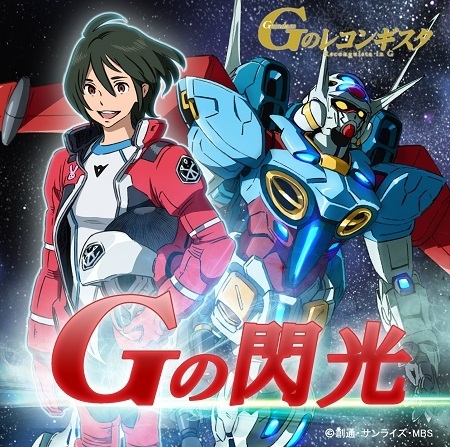 On November 16th (Sat), there will also be a premiere screening of "Theatrical Version G Reconguista I" Go! Core Fighter "and a talk show where Director Tomino will be on stage.