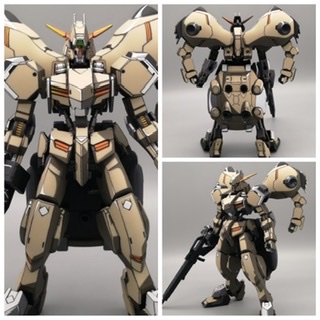 Illustration style (animation painting) HGIBO Gundam Gusion Rebake: images, info
Theme "Illustration style (animation painting)"
This work was completed in April 2021.
The base is a partially painted (using Creos Mr. color) molding color finish.
I painted the shadow color with Creos water-based hobby color and the highlight with Tamiya enamel.
Use a pen such as McKee or Prockey for the contour line.
It follows the method of animation painting pioneers such as today
There were many white parts that were painted, and I had a hard time finishing it evenly with a brush.
After all, half of it will be painted with a gray shadow color.
It's difficult to add shadows to curved surfaces by painting animation. This also left a feeling of strangeness.
Work by 樽純