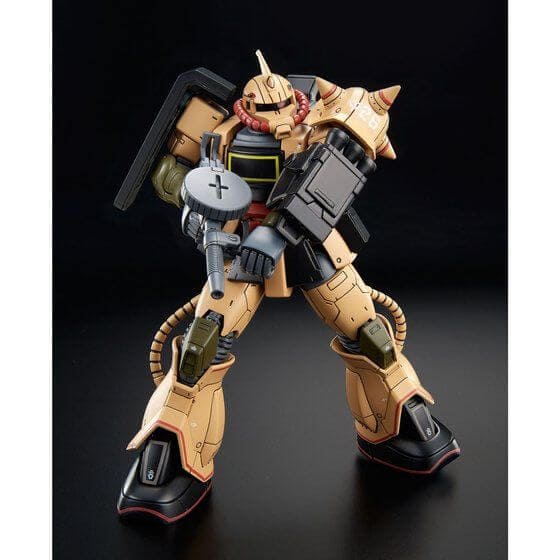 HG 1/144 ザク・デザートタイプ
"Mobile Suit Gundam THE ORIGIN" from MSD (Mobile Suite Discovery)
The exterior shape, which has been significantly changed from Zaku II, is reproduced with new molding. In addition, characteristic weapons such as the M-120AS Zaku Machine Gun are also included in the new model.
Includes a variety of optional parts such as special weapons, hand parts, etc.
Includes a specially designed marking sticker that sets various lines, numbers, caution marks, etc.
Selling price: 2,420 yen (tax included)
Start accepting reservations: 13:00 on January 17, 2020
Delivery date: Scheduled to be shipped in May 2020
Premium Bandai Hobby Online Shop