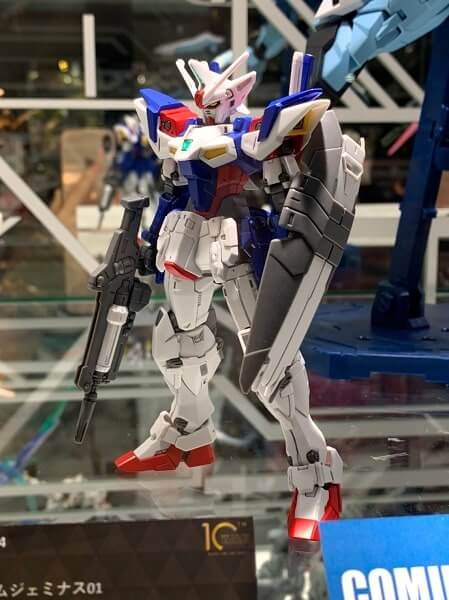 The OZX-GU01A Gundam Geminass 01 is a mobile suit that appears in the novel New Mobile Report Gundam Wing Dual Story: G-Unit.
Being the first of MO-V's G-Units, the Geminass is a general purpose MS intended to show off the basic traits of the G-UNIT series.
Geminass 01 was painted white and blue with red details and piloted by MO-V's Odin Bernett, who declared his machine a Gundam after hearing that the five rebels on Earth were also using Gundams to fight for the sake of their home colonies.
Gunpla HG Gundam Geminass 01
Released in May 2020
Price 2,000 yen
(Panel Lines added at Gundam Base Tokyo)
Armaments:
Beam Sword
G-Unit Shield
Accelerate Rifle
ガンプラ HG「ガンダムジェミナス01」
2020年5月発売
価格2,000円
ガンダムベースにてパネル追加