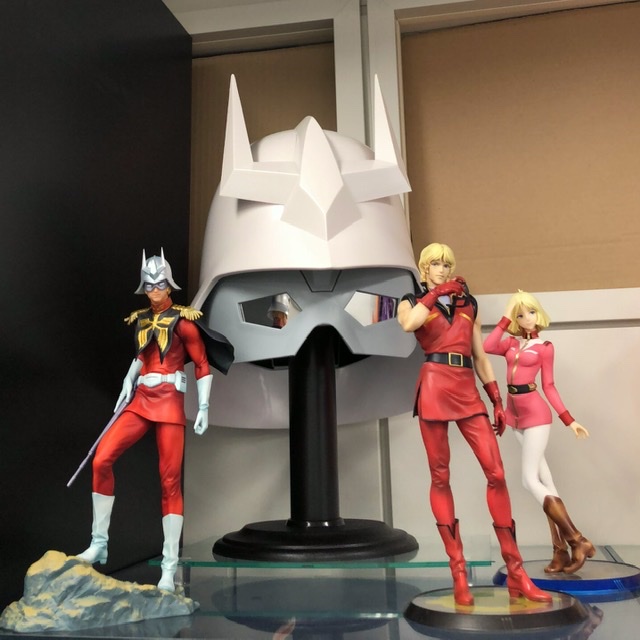 The order for "Full Scale Works Mobile Suit Gundam Char Aznable Stahlhelm" will be available at Premium Bandai's Megatre Shop-Premium Bandai on September 6th, 2019.
Description of item
"Char Aznable Stahl Helmet" has been released to commemorate the 40th anniversary of Mobile Suit Gundam in the Full Scale Works series, which sends items in the play on 1/1 scale.
The total height of the helmet body is about 30 cm.  The ABS helmet with a completely new mold realizes lightweight and realistic reproduction of the edges of each part.
The headgear uses a magic mirror sheet for the eyes to ensure good visibility.
A special pedestal with the Zeon logo is attached and you can enjoy the atmosphere by displaying it.
"Full Scale Works Char Aznable Stahl Helmet" that can become a colonel that everyone wants.
Please enjoy it for a wide range of purposes such as for each event and collection.
* This product is free size.  There are individual differences in wearing.
【set content】
・ Helmet 1/1 (full scale) Painted display model
・ Headgear
・ Pedestal
[Product material]
Helmet: ABS, Headgear: PVC, Dedicated pedestal: ABS
[Target age]
15 years or older
[Product size]
Height about 300 mm
【Country of origin】
China
[Number of orders accepted]
Up to three per person
* One item can be purchased for each order.  When purchasing 3 pieces, the procedure for 3 times is required.
[Product handling]
Megatreshop, Premium Bandai limited
* Other retail stores do not sell.
[Title of work]
Mobile Suit Gundam
【Selling agency】
Mega House Co., Ltd.
Sales price: 27,500 yen (tax included)
Delivery date: Scheduled to be shipped in March 2020