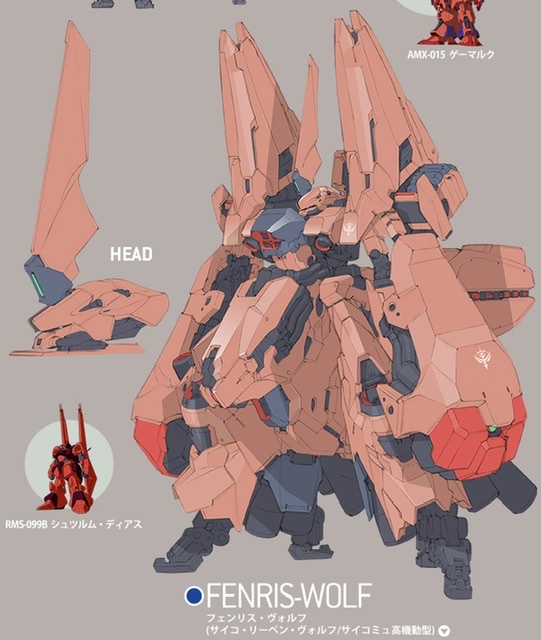 Fenris-Wolf full size image from A.O.Z Re-Boot. Info
In Dengeki Hobby Web, today's illustration project by Kenji Fujioka, which is linked to the popular comic series "AOZ Re-Boot Gundam Inle -Kurasagi no Mita Yume-", is being drawn down today.  Updated on Wednesday 13th May.
This time, which will be Vol.67, we will introduce "Fenris Wolf", whose settings have not been revealed, even though they appeared in the latest comic story.
"Fenris Wolf" is a Leven Wolf psycommu equipped specification that is intended for the use of reinforced humans, and is an MS brought in by Munski who went to Mars with the Chester fleet.  It was operated by a PP (Power Psycho) troop treasured by Munski, and was put into operation at the end of the Phobos Spaceport capture game.
In addition to the whole picture various gimmicks are explained, so be sure to check it out.